The Independent's journalism is supported by our readers. When you purchase through links on our site, we may earn commission.
6 best flat shoes for women
For the days you want to combine comfort with style, try any of these flats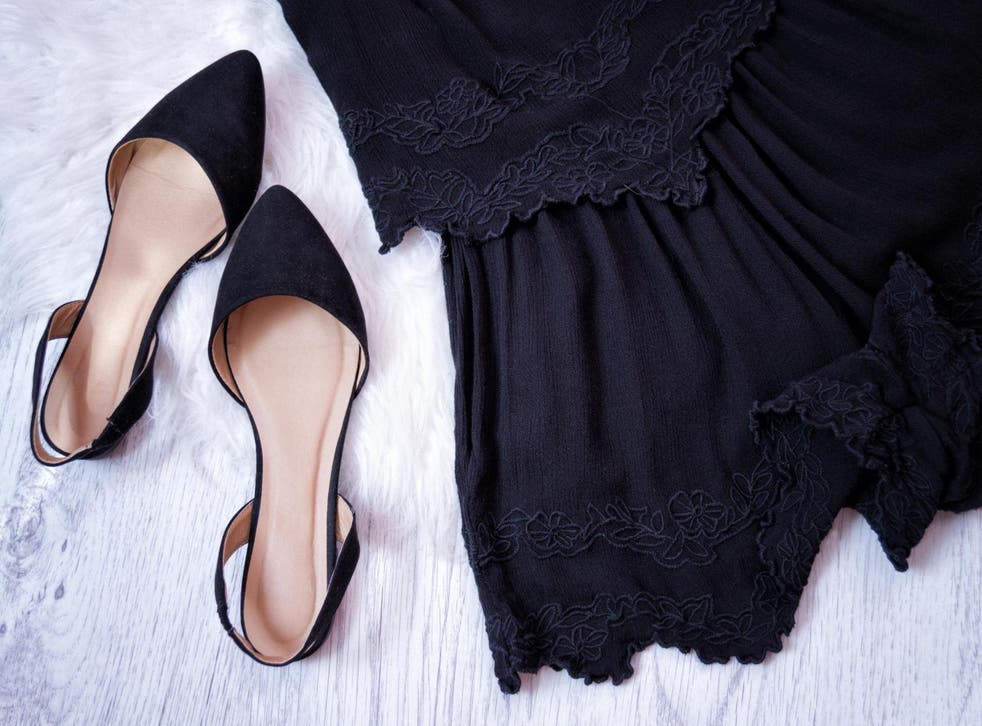 Marilyn Monroe once said: "Give a girl the right shoes, and she can conquer the world." With that in mind, Indybest has decided to help you conquer your world by trying out the most popular brands and pairs of shoes on the market to figure out which ones are right for you! Of course, we want you to look good, but we also take into account comfort and price. After having tried (too) many pairs of flat shoes for our readers, here are the brands that caught our attention.
Everlane definitely found the perfect name for its shoes - the Day Glove feels just like your feet are in a soft and flexible glove. Everlane's ethical approach to fashion as well as transparency about its production is certainly a plus to the amazingly well-confectioned brand. Everlane takes into consideration fair wages, reasonable hours, and environment when producing the shoes. The IndyBest team believes Everlane is the brand that combines comfort, style, and quality the best.
In the 1960s, William Scholl invented a new brand of shoes for one particular reason: comfort. Nowadays, the company sells different styles of shoes - but the Flair Flat definitely is the perfect mix between comfort and style. Available in bright red, Tan Leoport or Black leather, these flats will bring a special touch to your style while not killing your feet.
Getting a pair of the Allbirds Wool Lounger means giving your feet a special gift. They may not be the most professional looking pair of shoes - but they're a great addition to your wardrobe for your everyday out and about. The company, founded by a Kiwi businessman but based in San Francisco, uses top-quality material made of Merino wool that revolutionized shoe fabric.
Even though they do not perfectly fit within the "flat" category, the Modern Babo are just our Coup de coeur. So easy to slip in, comfortable to walk in, and stylish as ever, the Babo are perfect for quick grocery shopping or a night out with your girlfriends!
Skecher's Bobs offer very comfortable everyday shoes, at a reasonable price. Plus, the Bobs help animals and children in need. The Bobs are offered in a wide variety of styles, with puppies and kitten on them, or in neutral styles like plain grey. Overall, the Bobs offer comfort at a good price .
While looking like just another flat shoes, the Kaye has a special touch on its heel - and our Indybest team liked it! Available in three beautiful colors (beige, pink and black), the flats offers a versatile pair of shoes with a special flair. The shiny silvery heel will make you stand out from the rest of your crew, while still wearing flat shoes that won't bankrupt you.
The Verdict: Best flat shoes
Everlane definitely won us over - with its stylish, quality shoes with an ethical confection. Both the Day Glove and the Modern Babo have a wonderful look and are made of quality material. Allbirds is also definitely a brand to discover, for your daily out and about - and finally, Dr Scholl's Flair Flat are a great option for the businesswomen who want to look great at work without killing their feet!
Register for free to continue reading
Registration is a free and easy way to support our truly independent journalism
By registering, you will also enjoy limited access to Premium articles, exclusive newsletters, commenting, and virtual events with our leading journalists
Already have an account? sign in
Register for free to continue reading
Registration is a free and easy way to support our truly independent journalism
By registering, you will also enjoy limited access to Premium articles, exclusive newsletters, commenting, and virtual events with our leading journalists
Already have an account? sign in