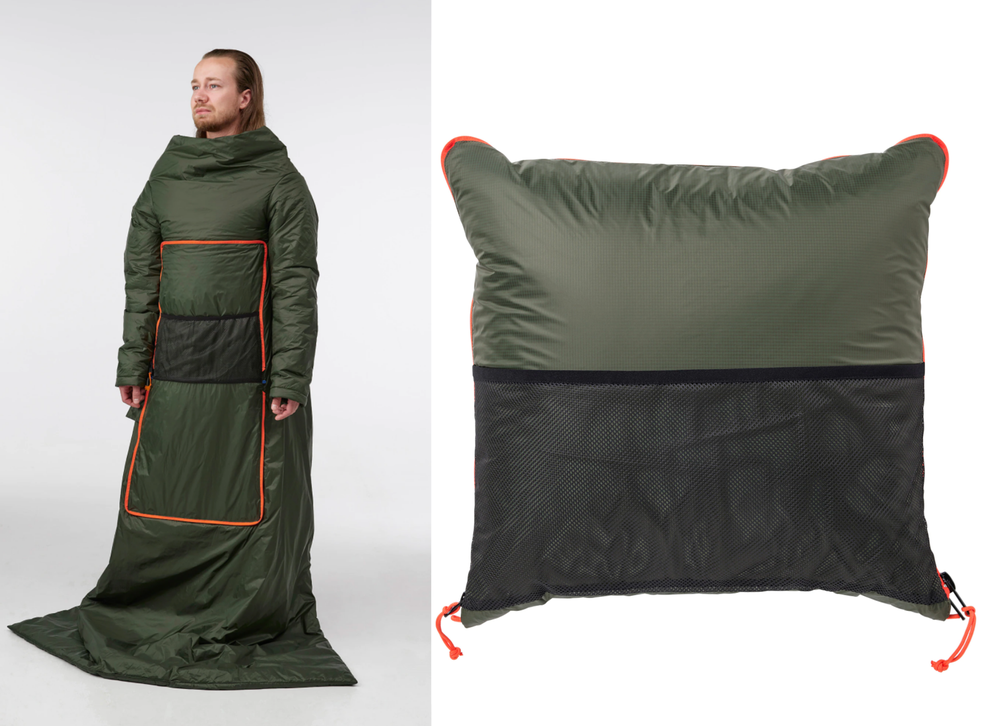 IKEA launches 'wearable pillow' for post-lockdown wardrobe
It goes on sale in April just after new allowances on meeting outside are due to come in
During lockdown, sales of puffer jackets have skyrocketed, with the duvet-like coats becoming the outerwear of choice for many. Not one to miss out on trends, with the end of lockdown hopefully in sight, IKEA is launching a new product that is ideal for outdoor gatherings.
At first glance, the FÄLTMAL may look like an ordinary cushion, but the innovative product actually unfolds to turn into a wearable quilt.
IKEA's US website, where the product is already on sale, describes the product as: "A cushion/quilt that keeps you warm and comfy when traveling, relaxing in the hammock or cuddling up on the sofa.
"The genius, button fastening keeps it from sliding off when you reach for your coffee."
The dark green wearable cushion is accented with an orange zipper that not only looks great, but keeps the product packed away as a pillow until you want to transform it.
When unzipped, fastenings and sleeves allow the quilt to be worn and held in place, meanwhile, the black fishnet pocket on the front means you to keep essentials to hand.
Read more:
Evolving from a pillow into a full-length garment, IKEA highlights the versatility and practicality of this new product.
They said: "The quilt packs down into a compact cushion, making it ideal for trips away as it takes up little space, while also doubling up as a comfortable pillow."
The FÄLTMAL's filling is made from recycled polyester and the outer material is wipe-clean.
Swedish retailer IKEA say: "Whether enjoying a celebratory evening with friends or swapping the traditional summer holiday for a camping staycation with the family, the FÄLTMAL quilt will help wearers stay cosy and warm once the sun goes down."
The FÄLTMAL quilt can be purchased on IKEA's UK website from April for £25.
In the UK, groups of six people from a maximum of two households are allowed to meet outside from Monday 29 March. Private gardens and parks are included.
Join our new commenting forum
Join thought-provoking conversations, follow other Independent readers and see their replies