The Independent's journalism is supported by our readers. When you purchase through links on our site, we may earn commission.
8 best hair removal creams for silky-smooth skin
Defuzz your body from head to toe with our favourite smooth-operators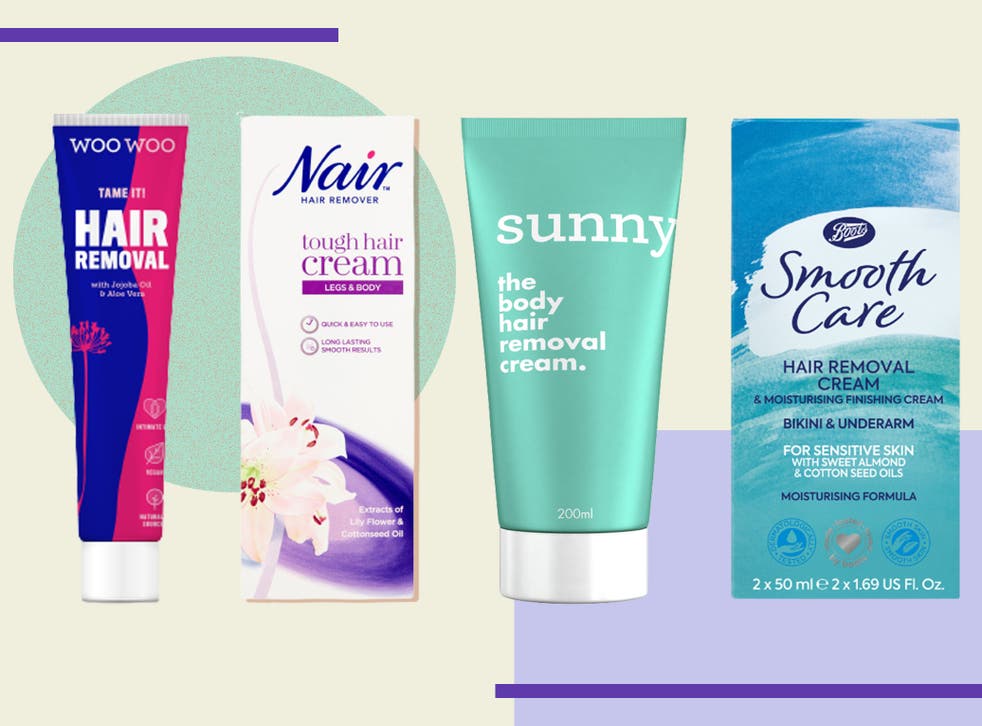 From simple shaving to high-tech lasers, there are more options than ever when it comes to at-home hair removal. And while some are a physical pain to use (we're looking at you wax) others are a pain for the bank balance.
But if you're looking for a reliable hair removal option that's easy to use at home, purse-friendly and painless, depilatory creams, better known as hair removal creams, are the way to go.
Hair removal creams work by dissolving the hair, usually thanks to a form of thioglycolic acid that breakdown the protein in the hair. Simply apply the product to unwanted hair, leave on usually between 3-8 minutes, and then wipe or rinse off to reveal a smooth fur-free finish. You'll find safe formulas to use all over the body, including intimate areas such as the bikini line, but remember to read each product's instructions as they do vary. And always do a patch test.
We can't deny the big negative with hair removal creams is they've historically had a very unpleasant chemical odour, but you'll find the latest formulations go some way to masking the smell.
How we tested
Our tester, who is fair with blonde to brown body hair of a medium texture, spent two months putting the latest hair removal creams to the test. All body products were tested on the same length of hair, according to the instructions on the product. We looked at the product itself, taking into account that all-important fragrance and texture and marked it on how fast and effective it removed hairs. The hair removal creams that could fight the fuzz; the best are as follows…
Read more:
The best hair removal creams for 2022 are:
Hair removal FAQs
What are the different hair removal methods?
There's no such thing as a one method suits all when it comes to hair removal techniques, it really is up to the individual to find what works best for them.
IPL lasers – lead to permanent hair-free results, but they're costly and don't work on all.
Waxing and epilating – removes hair at the roots for longer-lasting results, but it's painful for some, tricky to do on yourself and then there's the awkward regrowth stage.
Shaving – the quick and easy hair removal option, but there's a chance of nicks, cuts, shaving rashes and ingrown hairs.
Hair removal creams – removes hair just below the skin's surface, leaving you hair-free slightly longer and it grows back softer.
The verdict: Hair removal creams
Our best buy goes to the Veet hair removal cream body and legs for its all-round ease-of-use and fast and effective results. If you have stubborn body hair to contend with, the hard-working Nair tough hair removal cream would be a better option, and if you just can't take the chemical smell reach for the Sunny body hair removal cream that masks it well.
Voucher codes
For the latest discounts on haircare and beauty tech try the links below:
Up your hair care routine with the best leave-in conditioners for healthy and hydrated locks
Register for free to continue reading
Registration is a free and easy way to support our truly independent journalism
By registering, you will also enjoy limited access to Premium articles, exclusive newsletters, commenting, and virtual events with our leading journalists
Already have an account? sign in
Register for free to continue reading
Registration is a free and easy way to support our truly independent journalism
By registering, you will also enjoy limited access to Premium articles, exclusive newsletters, commenting, and virtual events with our leading journalists
Already have an account? sign in