The Independent's journalism is supported by our readers. When you purchase through links on our site, we may earn commission.
10 best low-alcohol beers
Live life on the mild side with a tipple that's low on ABV but high on flavour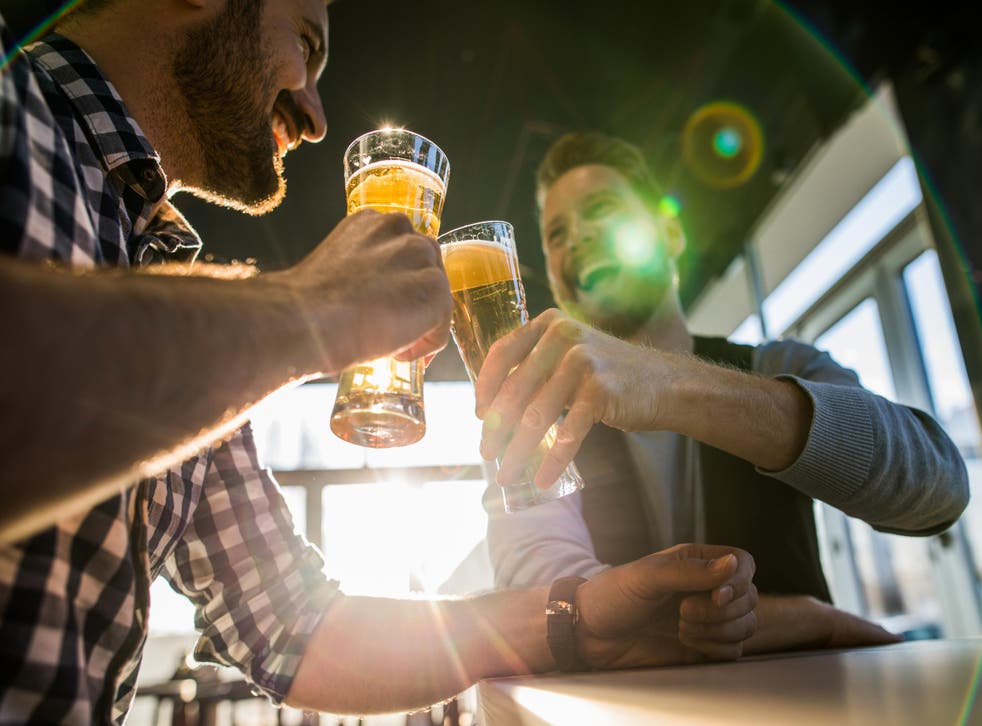 The increasing demand for lower-strength beer – which now makes up almost a quarter of beer sales – has spurred on craft newcomers and big names alike to develop ever more creative new brews.
Unlike alcohol-free tipples, there's no official alcohol by volume (ABV) limit for 'lower-alcohol beer'. We've opted for 3.5 per cent, although a couple of 3.6 per cent brews made the cut.
Low-alcohol beer not does not have an official title, although you'll hear it called small, table and session. Small beer was drunk, by all ages, as a better alternative to water from mediaeval times. Table beer is a term from northern Europe, signifying a beer for everyone at the table. And session – probably the most obvious – refers to an easy-drinking beer you can settle in with for a while.
There's no doubt that reducing your alcohol intake is a smart move: for better sleep, waking up with a clear head, or simply sticking to the NHS guidelines of 14 units a week. To calculate units, multiply millilitres by ABV, and divide by 1,000. The majority of drinks containing alcohol also state the number of units contained within.
You can trust our independent reviews. We may earn commission from some of the retailers, but we never allow this to influence selections, which are formed from real-world testing and expert advice. This revenue helps to fund journalism across The Independent.
Ringwood Razorback Amber Ale, 3.6%: £1 for 1 x 500ml, Asda
Brewed to the same recipe for 40 years, this golden-brown ale is the brewery's first. Opening with a whiff of dark chocolate on the nose, it slips down nicely as a subtle, well balanced drink with rounded hoppy, caramel notes and a fruity hint. Preferred by one tester to the brewery's higher-strength options, this is a real all-rounder, appealing to all tastes, and suitable for year-round drinking, either chilled or at room temperature.
Cloudwater Small Pale, 2.8%: £3.50 for 1 x 440ml, Cloudwater
Our testers agreed that this wins the award for the prettiest can, which looks like an Impressionist painting. When poured, it looks like orange juice and lemonade, and gives off an orange aroma. Full-bodied, dry and well-hopped, its pine notes make it resinously refreshing in the same way as retsina. A juicy, super-zesty summer thirst-quencher.
The Kernel Table Beer Pale Ale, 2.8%: £2.90 for 1 x 500ml, Hop Burns & Black
Testers jerked back out of the way as this lively bottle-conditioned ale popped its own top off, releasing its zesty scent. Full-bodied and cloudy, with robust carbonation and intense flavours of bitter grapefruit and a hint of more tropical fruit, this comes across as stronger than 2.8%. With such intensity of flavour, it's one to sip and savour, rather than knock back.
Hillside Brewery Over the Hill Dark Mild, 3.5%: £2.80 for 1 x 500ml, Hillside Brewery
Mild is the original low-alcohol beer, lightly hopped and heavier on the malt, and has been brewed in Britain since the 17th century. Having begun to fall out of favour from the 1950s, it's currently enjoying a renaissance. As well as the expected chocolate in the bouquet, this award-winning example had a savoury Sunday roast touch too. In the mouth, a soft, sweet mix of vanilla, chocolate, cinnamon and coffee combine with a slightly astringent finish.
Lindemans Cassis, 3.5%: £3.25 for 1 x 375ml, Beer Merchants
Brewed in the lambic style, which uses wild yeast instead of brewer's yeast, this Belgian blackcurrant beer has been in production for over 30 years. Requiring both cap and cork to hold in its explosive pink frothiness, it smells like blackcurrant cordial, but tastes much tarter, like the fruit itself, with bite and body: jammy, rich and satisfying, like sparkling shiraz. Try the sweeter Lindemans Kriek (cherry) and Pecheresse (peach) – like dessert in a glass.
Gadds' No.11 Ultra Light Anytime Pale Ale, 1.2%: £1.20 for 1 x 330ml, Eebria
Suggesting a food pairing of cornflakes and toast, Ramsgate Brewery rams home the point that this really is a beer for any time of day. It's brewed and fermented in the same way as its brewery mates, but with less grain and some unfermentable sugars, resulting in a classically floral pale ale that's light and subtly citrussy. Summon up a summer's day weekend brunch and substitute this for the Buck's Fizz.
Small Beer Brewery Lager, 2.1%: £12.96 for 6 x 330ml, Majestic Wine
Clearly untroubled by the phrase's use to mean something of little importance, this brewery is the world's first to focus solely on low-strength beer. Continuing with its fresh approach to the business, Small Beer uses recycled paper and card, and has slashed its water use. Our testers dubbed the stubby bottle cute and inside found an appealingly dry, clean and crisp craft lager that's well balanced, with enough body to be satisfying. For a darker option, try Small Beer's 2.7% Steam amber ale, or 1% Dark Lager.
Black Isle Goldfinch, 3.5%: £2.45 for 1 x 330ml, Black Isle
An award-winning bestseller for Scotland's only organic brewery, which is named after its location on the Black Isle peninsula north of Inverness, this flowery, fragrant session IPA is bursting with no fewer than six hop varieties. Chirpily refreshing, with flashes of zesty citrus, spice and pine, Goldfinch is vegan and gluten-free, too.
Spin Botany Gin & Tonic Gose, 3.6%: £2 for 1 x 330ml, Siren Craft Brew
A top-fermented German beer style, gose's characteristics include herbal, sour, lemony accents and a hint of saltiness. Spin Botany's offering is inspired by the perfect summer G&T, with aromatics such as coriander seeds, citrus peel and zest, juniper and pink peppercorns – but no hops. And it hits the spot, evoking preserved lemon on the nose, followed by mouth-watering and palate-cleansing sharp shots of sherbet lemons, freshly squeezed lemon juice and a tang of angelica and fennel, which mellows into a tangy lemon, honey and ginger mix.
Brakspear Bitter, 3.4%: £1.99 for 1 x 500ml, Ocado
As the label says, this is brewed using the Henley double-drop fermentation process, now a rarity, with newly fermented beer in upper containers allowed to fall into the original Victorian fermenting vessels below. Amber in colour, this traditional English bitter totes nutty, toasty malt tones, sweetened and lightened by caramel and baked bread traces, with a bitter, fruity finish.
The verdict: Low-alcohol beers
Ringwood Razorback Amber Ale impressed our testers with the versatility of its appeal. If keeping the alcohol content as low as possible is key, go with the specialist skill shown in Small Beer Brewery's offerings.
IndyBest product reviews are unbiased, independent advice you can trust. On some occasions, we earn revenue if you click the links and buy the products, but we never allow this to bias our coverage. The reviews are compiled through a mix of expert opinion and real-world testing.