The Independent's journalism is supported by our readers. When you purchase through links on our site, we may earn commission.
World Whisky Day 2022: 9 best American whiskies that are a great alternative to bourbon
Looking for a pour from across the pond? We've found the Stateside spirits you need to be sipping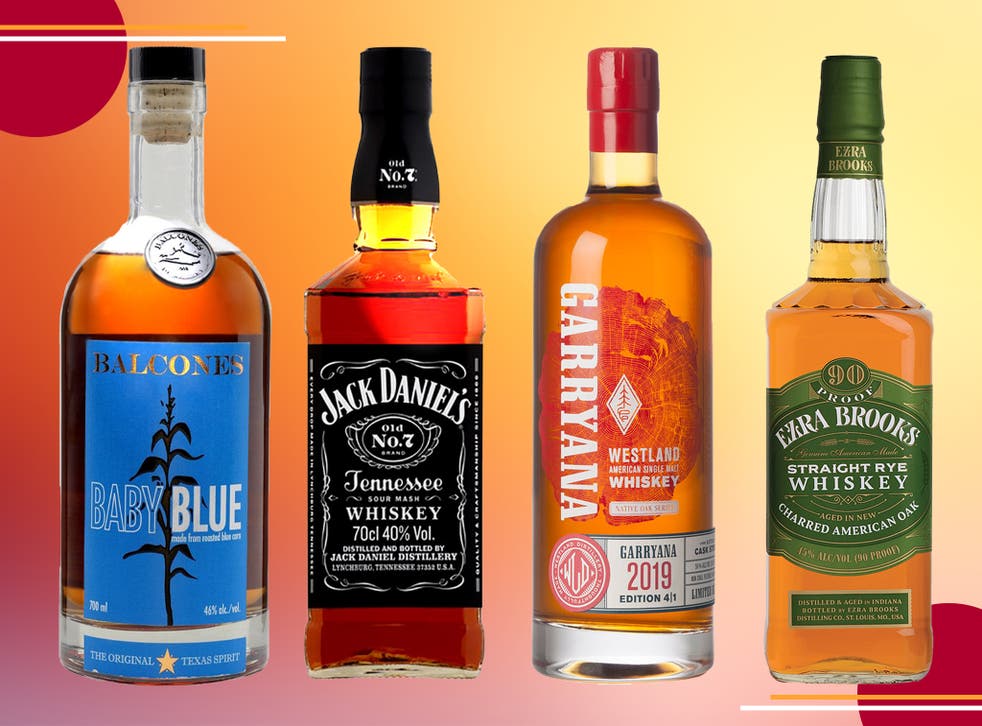 When it comes to American whiskey, the style you're most likely to encounter is Bourbon – perhaps dressed up with bitters and a slice of orange in an Old Fashioned cocktail; sweetened and garnished with mint in a Julep; or simply served on the rocks. 
The spirit, distilled primarily from corn, is going through a boom in the UK among drinkers and bartenders looking to widen the choice of whisk(e)y on their shelves.
But there are many more types of whiskey available across the pond and they're all looking to follow in Bourbon's success and gain a foothold in the UK.
Each whiskey style has its own rules and regulations that determine what it can be called, with the volume of the main grain used being a key criteria. 
Straight Rye Whiskey (with at least 51 per cent rye in the mash bill) is the most commonly available outside of the Bourbon market, with the rye's spicy character making it a punchier choice for cocktails. 
Read more:
But with a little more exploration you'll also find whiskey made from malted barley – along the lines of our more familiar single malt whiskies – besides some that use less celebrated grains such as wheat, oats and millet.
If you want to start your American whiskey adventure with a bourbon then check out our round-up of the best bourbons; but if you want to venture beyond the Bourbon then read on…
Register for free to continue reading
Registration is a free and easy way to support our truly independent journalism
By registering, you will also enjoy limited access to Premium articles, exclusive newsletters, commenting, and virtual events with our leading journalists
Already have an account? sign in
Register for free to continue reading
Registration is a free and easy way to support our truly independent journalism
By registering, you will also enjoy limited access to Premium articles, exclusive newsletters, commenting, and virtual events with our leading journalists
Already have an account? sign in