The Independent's journalism is supported by our readers. When you purchase through links on our site, we may earn commission.
10 best calvados brandies from the orchards of Normandy
This luxurious French spirit will bring a touch of sophistication to any home bar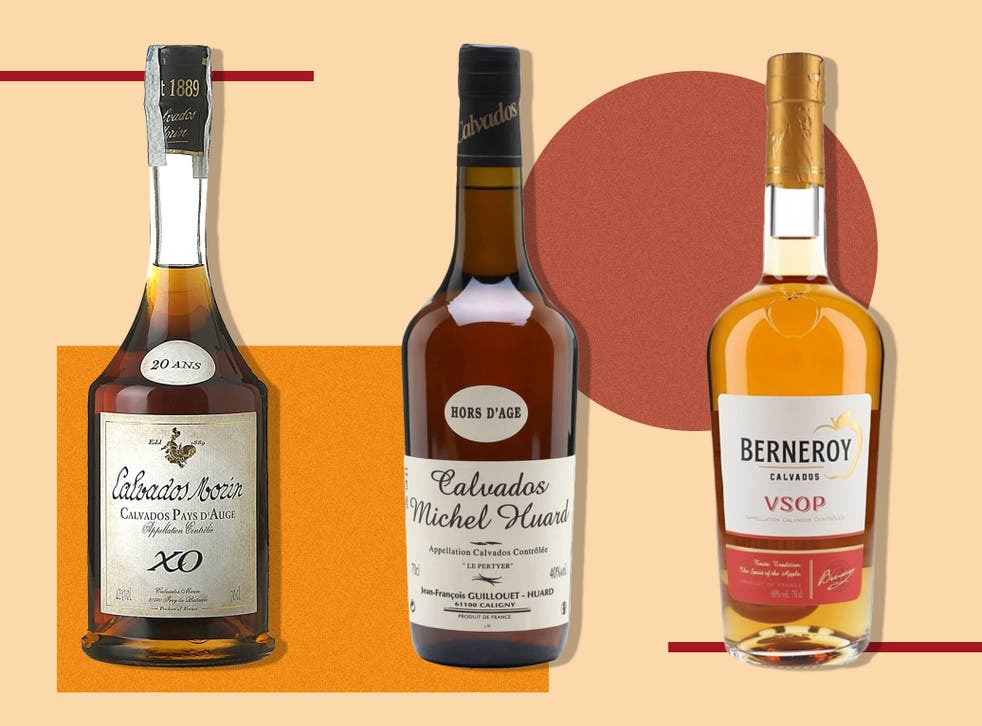 Like brandy? Love cider? Looking for a new drink to discover? Then elegant and fruity calvados may be the spirit for you.
Hailing from Normandy, unlike the grape brandies of cognac and armagnac, calvados is distilled from cider or perry. What started as a way for this orchard-rich region to preserve its fruit come harvest time has evolved into a terroir-driven spirit worthy of sipping and savouring. And though the drink dates back at least 500 years and is steadily gaining in popularity, it arguably has not yet had the widespread attention that it fully deserves.
As calvados is made from cider that is then distilled into brandy, its taste depends on its blend of bittersweet, sweet, sharp and bitter-sharp apples or pears; the terroir of the different orchards; and the casks it's aged in, and for how long. In short, there's a lot of variation.
For example, producers use more than 200 apple varieties. There are also three calvados-producing regions, all with their own appellation d'origine contrôlée (AOC): Calvados Domfrontais, Pays d'Auge, and Calvados. And though it must be aged in French oak for at least two years, most are aged for considerably longer.
The age statement on the bottle applies to the youngest liquid in the blend. Terms you'll commonly see include "VS", aged for at least two years; "Reserve", at least three years; "VSOP", at least four years; and "XO", at least six years.
Read more:
While younger liquids tend to be great for mixing in cocktails or serving long with tonic, older products demand to be sipped slowly. There are currently about 300 producers still making the spirit – many are very traditional with storied histories. But there are also new brands, such as Avallen, looking to shake things up.
How we tested
In our list of the best, we've considered taste, value for money, mixability where applicable, and depth of flavour, as well as how suitable each is for those who are newly discovering the category, as well as those that already love it. Here's our round-up of the best.
The best calvados brandies for 2022 are:
The verdict: Calvados
For its approachability, great taste, good value, versatility and its eco-credentials, we think Avallen is both a good first step into calvados for those new to the spirit, as well as a satisfying option for those who already love it.
However, for those looking for a sophisticated splurge, the Boulard XO auguste is beautiful, while the Calvados Domfrontais hors d'age domaine pacory also offers great value.
Voucher codes
For the latest discounts on brandy, spirits and other drinks buys, try the links below:
Manhattan and Negroni fans – check out the best vermouths to mix into cocktails or sip straight
Register for free to continue reading
Registration is a free and easy way to support our truly independent journalism
By registering, you will also enjoy limited access to Premium articles, exclusive newsletters, commenting, and virtual events with our leading journalists
Already have an account? sign in