The Independent's journalism is supported by our readers. When you purchase through links on our site, we may earn commission.
13 rosés perfect for sipping on those summer nights
Whether you're drinking poolside or pairing with a BBQ, these are the bottles to know about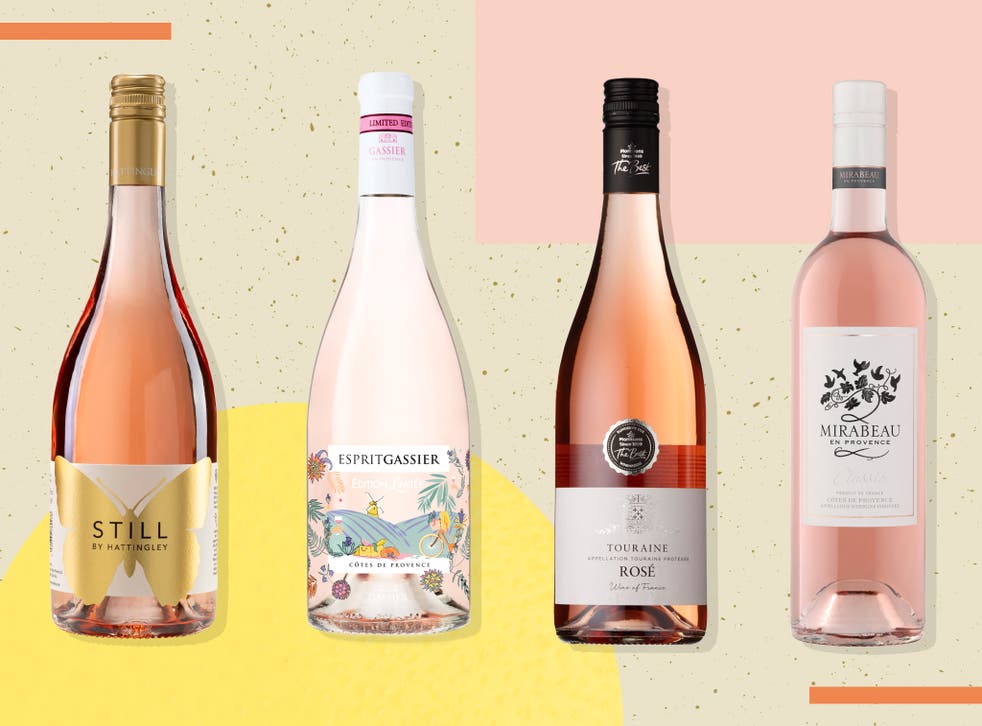 Hello summer, hello rosé. The season to drink pink is here, and however you like yours – pale and minerally, juicy and sweet, or blitzed with ice in an Instagrammable frosé – we have the perfect wine to suit.
For many drinkers, there is only one kind of rosé to consider. With its ultra-pale salmony hue, zippy fresh fruit and bone-dry finish, elegant Provence pink is popular for a reason. But rosé, just like red and white wine, is so much more diverse than we give it credit for.
In France alone, styles range from light and crisp to savoury and rich, with brilliant wines made nationwide – so there's no need to stick just to the well-known south. Expand your rosé remit further, out to countries or even continents beyond, and you can discover unusual grape varieties, intriguing flavour profiles and a spectrum of enticing hues.
With that in mind, when compiling our list of best rosés, we wanted to incorporate a range of origins and wine styles – and, of course, price points. Some rosés here are best-suited for knocking back poolside with mates; others are bold enough to pair with a barbecued burger, or are at their best when sipped slowly on a warm summer evening.
All the best rosés, whatever their hue or particular flavour profile, have one thing in common: balance. Though most pink wines are made solely from red grapes – pressed or macerated briefly to transfer pigment and flavour to juice before fermentation – the finest toe the line between red and white wines, balancing the fruitiness of the former with the freshness of the latter.
Read more:
We tasted our best rosés with a panel of wine experts, taking into account each wine's price point, typical regional style and general deliciousness. And, for good measure, we took each one out into the garden to sip in the sun. Because if a rosé doesn't taste great on a gorgeous summer day, what's the point?
The best rosé wines for 2021 are:
Register for free to continue reading
Registration is a free and easy way to support our truly independent journalism
By registering, you will also enjoy limited access to Premium articles, exclusive newsletters, commenting, and virtual events with our leading journalists
Already have an account? sign in