The Independent's journalism is supported by our readers. When you purchase through links on our site, we may earn commission.
12 best English sparkling wines for toasting special occasions
These superb British bubbles are perfect with canapés, seafood or as an aperitif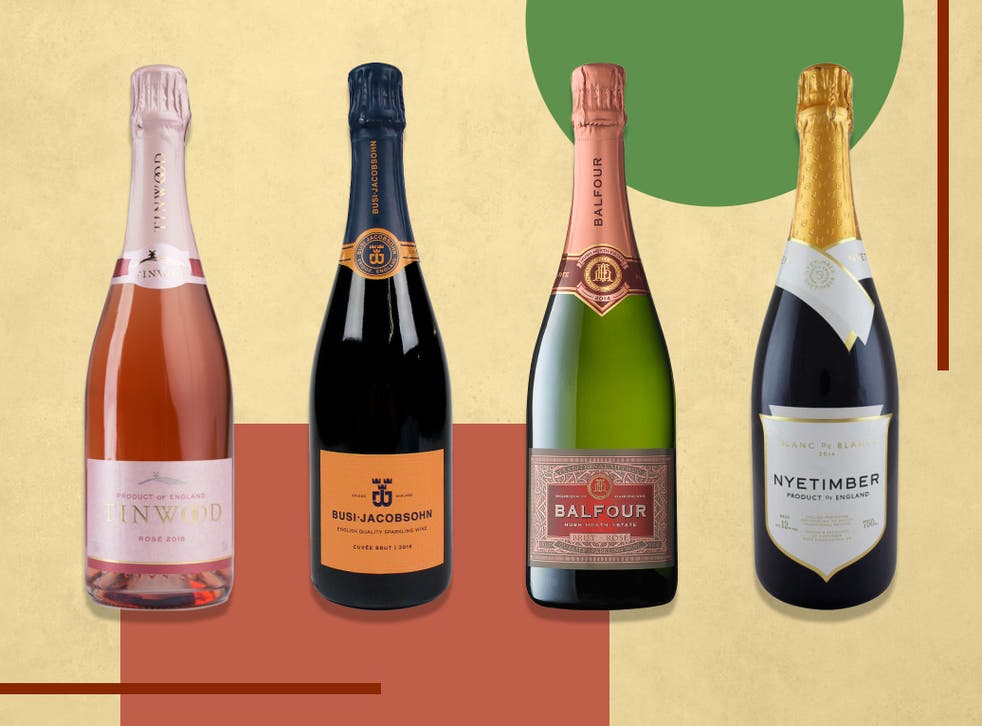 English, and now Welsh, sparkling wine has been one of the great success stories of the past few years. It is served at government receptions and state dinners at Buckingham Palace, and has gained an international reputation as the ideal celebration wine due to its style and quality.
No wonder some of the French champagne houses have quietly invested here. And the similarities are strong: domestic sparkling is mostly made from the same three classic champagne grapes – chardonnay, pinot noir and pinot meunier – that thrive on similar, chalky south-facing slopes in France, and it is made using the same process; the "Methode Traditionelle". We cannot call it champagne, but it shares those enervating qualities and enlivening bubbles.
Although grapes were first grown in the UK in Roman times, and still wines were made from German clones from the 1950s onwards, it was only in the 1990s that it was fully realised that sparkling wine had far more potential – subsequently demonstrated by the remarkable pioneering estates at first Nyetimber and then Ridgeview, both in Sussex, which still produce brilliant wines today, as our list below demonstrates.
But as knowledge and expertise spread, helped by the winemaking courses at Plumpton College near Lewes, some shrewd investors got involved and now terrific sparkling is made right across southern England, in East Anglia, South Wales and Cornwall.
Sparkling wines now account for more than 70 per cent of domestic wine production. And while the comparisons and similarities with champagne are obvious, some regional styles have developed and some wines and vintages have more ageing and complexity about them. The one thing that unites the best wines here is a certain distinctive domestic quality: redolent of spring hedgerows, summer meadows and autumn orchards heavy with apples and pears, they're uniquely British.
Read more:
How we tested
These wines were tasted with and without food and all are perfect aperitifs, but they work wonderfully with nibbles and canapés as well. They're also ideal for any kind of seafood such as oysters, grilled prawns and crab. So without further ado, this is our selection of the best English and Welsh sparkling wines.
The best English sparkling wines for 2022 are:
The verdict: English sparkling wine
The standard of English and Welsh sparkling wines is astonishingly good, so it's hard to make choices here. Domestic sparkling wine is never going to match prosecco in terms of price – it is a quality product designed largely for special occasions and celebrations, rather than to enliven a takeaway, although it is brilliant with fish and chips if you are feeling indulgent. But the Aldi wine is a genuine bargain and the Ridgeview is the ultimate wine to grace those big moments in our lives – but for all-round value for money, it is hard to go beyond the Nyetimber blanc de blancs, which is our best buy for 2022.
Voucher codes
For the latest discounts on wine, spirits and other alcoholic drinks, try the links below:
Need somewhere to stash your vino? We've rounded up the best wine racks to buy
Register for free to continue reading
Registration is a free and easy way to support our truly independent journalism
By registering, you will also enjoy limited access to Premium articles, exclusive newsletters, commenting, and virtual events with our leading journalists
Already have an account? sign in
Register for free to continue reading
Registration is a free and easy way to support our truly independent journalism
By registering, you will also enjoy limited access to Premium articles, exclusive newsletters, commenting, and virtual events with our leading journalists
Already have an account? sign in