The Independent's journalism is supported by our readers. When you purchase through links on our site, we may earn commission.
International Chardonnay Day: 12 best wines to sip
From light, fruity flavours to oak barrel aged, or full-bodied blends, these are the bottles to add to your basket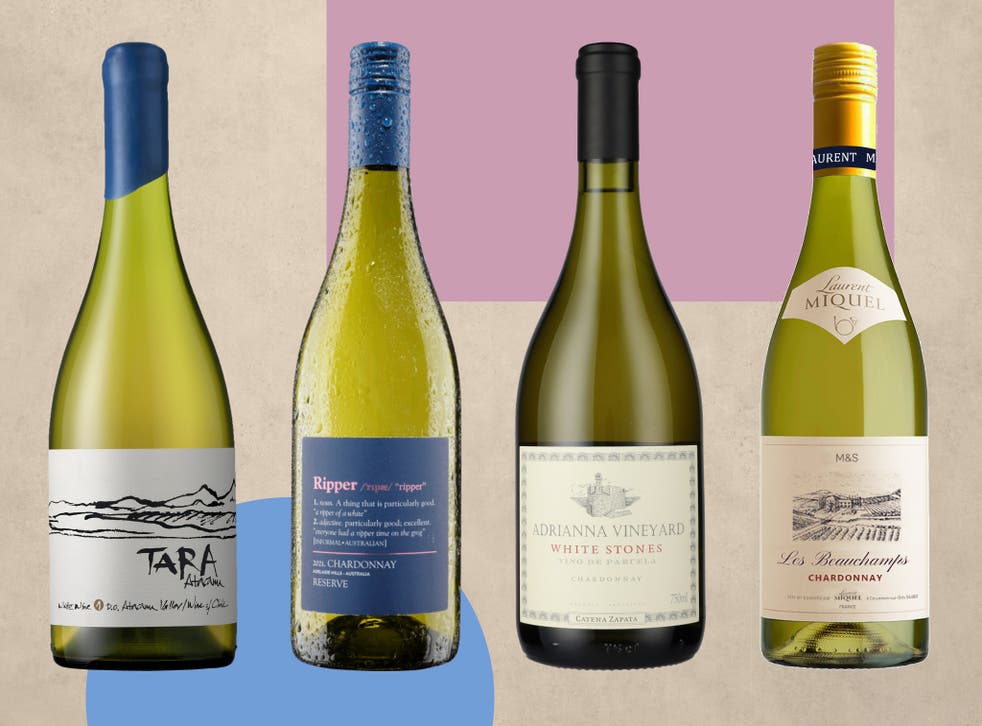 One of the best known and most widely planted grapes, as well as being one of the so-called "noble" varieties, chardonnay is responsible for some of the most famous wines in the world.
It is a sign of how ubiquitous and adaptable this easy to grow grape is, allowing it to take on different character in different locations: whether it is local soil, topography and climate conditions or the individual ideas of the winemaker, organic or not, oak ageing or not – that makes it so different from most other grapes.
Chardonnay has spread from its original base in central France, the home of the celebrated pristine, mineral Chablis and rich Burgundies, to take root around the world in almost every great wine-growing region. It can thrive in both cool climate regions as well as hotter ones.
The grape is now grown in the sun-baked slopes of New South Wales, the desserts of Chile and the coastal valleys of California as well as the green hills of the English shires. And then there is great chardonnay from Oregon, New Zealand, Greece, Italy, Argentina, South Africa and other parts of France… each area producing wines that are unique to their locations and sometimes seem to come from different grapes.
Let us not forget that chardonnay is also the sole or dominant grape for most of the great champagne names as well as glorious English sparkling wines – but both of those are for other reviews on other days.
Read more:
The wines were tasted with and without food and were also rated according to their value for money. Chardonnay's sheer versatility makes it one of the world's favourite food wines – those from Chablis are classically paired with seafood and particularly oysters, while richer wines, such as oaky and buttery Australian chardonnay work well with more substantial fish dishes featuring, say, turbot or salmon, but can also stand their ground with roast chicken or pork, some Asian dishes and a wide variety of vegetable dishes.
But there is no rule that says it cannot be enjoyed on its own, as an aperitif or a sundowner in the garden. And, to avoid repetition, all need to be well-chilled, particularly Chablis. So here, ranging around the world to reflect the grape's global appeal, is our selection of 12 chardonnays for International Chardonnay Day.
Register for free to continue reading
Registration is a free and easy way to support our truly independent journalism
By registering, you will also enjoy limited access to Premium articles, exclusive newsletters, commenting, and virtual events with our leading journalists
Already have an account? sign in
Register for free to continue reading
Registration is a free and easy way to support our truly independent journalism
By registering, you will also enjoy limited access to Premium articles, exclusive newsletters, commenting, and virtual events with our leading journalists
Already have an account? sign in