The Independent's journalism is supported by our readers. When you purchase through links on our site, we may earn commission.
The best tablet stands and holders for elevating for viewing experience
Improve your office setup, watch TV or read recipes with one of these handy accessories in tow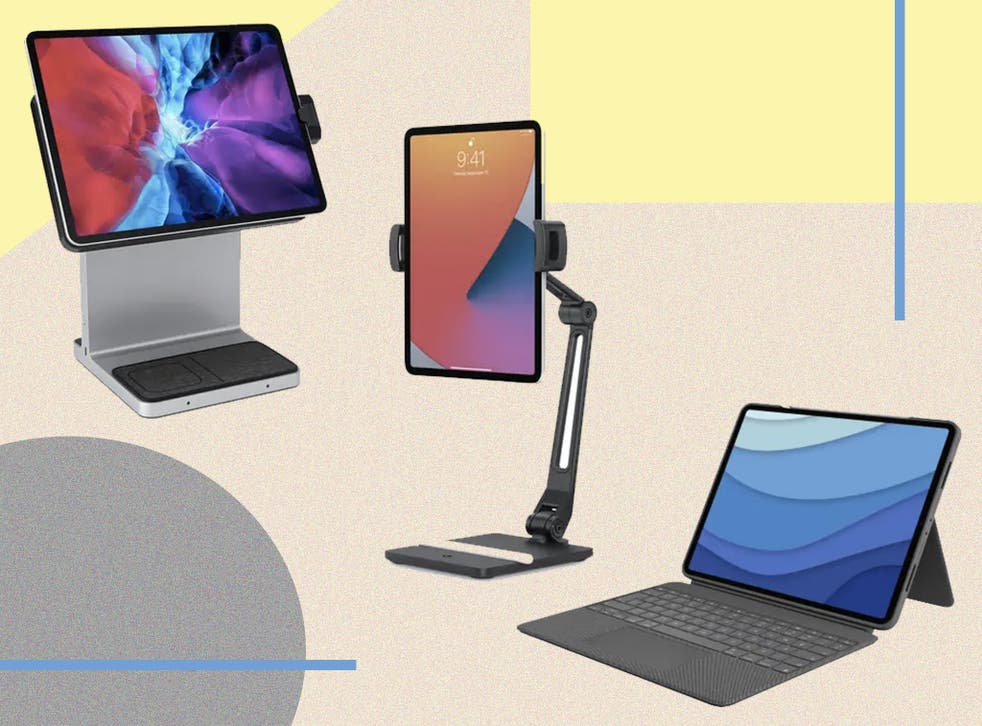 With the world of remote and flexible working increasing, and only looking set to grow in popularity, tablets have become a feasible option for replacing traditional desktop and laptop office systems. Portable and lightweight, and offering a wide range of apps and functionality to ensure your work stays on track, there are now many tablet holders on the market that not only keep your setup in one place, but add the ability to expand and grow your system.
What to look for in a holder largely depends on the kind of work you'll be carrying out, but here we've included summaries of a wide range of tablets ranging from conventional stands to full-blown office and desktop systems for professional users. In our experience the key things to look for in a tablet holder include the weight and feel of the design – there are many on the market that simply don't support prolonged use or heavier systems and buckle under the strain.
It's worth spending a bit more for a quality stand that feels durable. Additionally, invest in a stand that will make day-to-day work or viewing of your tablet easy – reducing eye and neck strain and ensuring you retain a correct posture when sitting at a desk.
A good stand should have the ability to raise the laptop up for video calls, or to support your tablet if you'd like to use it as a second screen as part of a larger desktop setup. Some, as you will see below, have charging ability or functionality included to add external hard drives, for example, but extra features are of course often reflected in the amount of money you'll have to spend.
How we tested
We tested these tablet holders on both our home desk and in our office setup – we also used the Prepara in the kitchen where we used it with the stylus to navigate recipes. Where applicable all tablet holders were tested in both landscape and portrait mode with a 3rd generation iPad Pro.
Read more:
The best tablet holders and stands for 2021 are:
The verdict: Tablet stands and holders
For us, the best buy here is the Logitech combo touch. Not only does it act as a stand for your iPad when browsing or watching films or videos, but its attachable keyboard significantly adds value when it comes to more professional or work use. If you're looking for a cheaper option, we'd suggest the Twelve South hoverbar duo, which is super-flexible and adaptable, can extend to eye level and will be able to fit a wider range of tablet devices from 5in to 13in.
Voucher codes
For the latest discounts on home office and other furniture offers, try the below links:
Upgrade your working-from-home setup with one of the best wireless keyboards
Register for free to continue reading
Registration is a free and easy way to support our truly independent journalism
By registering, you will also enjoy limited access to Premium articles, exclusive newsletters, commenting, and virtual events with our leading journalists
Already have an account? sign in
Register for free to continue reading
Registration is a free and easy way to support our truly independent journalism
By registering, you will also enjoy limited access to Premium articles, exclusive newsletters, commenting, and virtual events with our leading journalists
Already have an account? sign in