The Independent's journalism is supported by our readers. When you purchase through links on our site, we may earn commission.
10 best gaming TVs for every console from PlayStation to Xbox
Whatever your strategy, you'll want a vivid panel that can keep up with your every move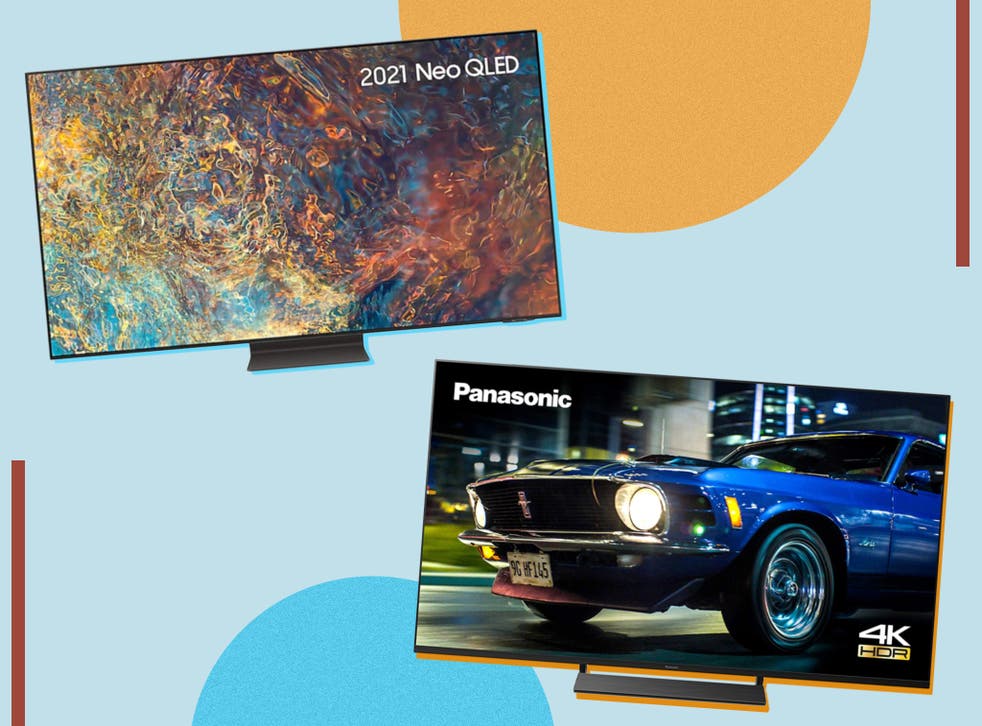 The right TV can add so much to the hours you dedicate to gaming – whether that's giving you an edge over the competition so that you're quicker on the trigger in Battlefield, or simply having a more immersive Assassin's Creed experience.
As games become more finessed, more technical, you need them to perform on your TV as their creators' intended, with fluid gameplay, and a new wave of panels loaded with console-friendly technologies aiming to do exactly this.
Most of the TVs we looked at were capable of running with a 120Hz refresh rate, allowing games to run at 120 frames per second, which translates to smoother visuals as the TV is able to keep up with the game and refresh itself faster.
However, we didn't discount 60Hz gaming either and have included any that caught our eye during testing, which involved us sitting down and grinding on our favourite first person shooters, real time strategy and role playing titles.
TVs that support two further technologies, Variable Refresh Rate (VRR) and Auto Low Latency Mode (ALLM), through an HDMI 2.1 port, were also considerations.
Read more:
The former allows a TV to automatically adjust its refresh rate in real-time, in order to sync with the frame rate coming out of the console. The next-gen Xbox features VRR and it's coming soon to PS5, so it's a worthy feature to have in your TV. Similarly, ALLM switches your TV to the most appropriate picture mode available and is also a must-have for next-gen gamers.
Most of the TVs in our line-up have at least one HDMI2.1 port and support 4K 120Hz, VRR and ALLM to deliver smoother gaming at higher frame rates.
We also researched the TV's input lag (or input latency) which is an indication of how long it will take a button press on a controller, or the movement of an analogue stick, trigger or paddle to register with a character or weapon on screen. We used a lag tester to get the most accurate readings, not just the ones supplied by the manufacturers themselves, looking for anything below 50ms where you won't even notice the difference.
Gaming visuals are generally very rich and pure, so we judged the TV's on how well they represented this and whether they were able to handle bright, flashy images and deep black levels, so you can see plenty of black detail in the shadows, which will add to the atmosphere of action adventure games.
While we're on the subject of the TV's black depth we also graded TVs on their ability to show shadow detail – which is a gamer's visibility in darker areas of an image, so you can see who's lurking in the shadows.
Finally, HDR (High Dynamic Range) is always a factor when looking for a TV these days, and this is no different if you're a gamer as sophisticated HDR will increase the contrast between light and dark in an image, offering optimised contrast and increased realism.
So whether you're playing an FPS, an RTS or an RPG, here are the real game-changers worth splashing out on.
The best gaming TVs for PS and Xbox players for 2021 are:
The verdict: TV for gaming
Crystal-clear and with gorgeous gaming detail the LG OLED65C114LB allows you to play the gamut of games knowing that you're going to have them displayed just as the developers intended. It comes equipped with all the vital next-gen gaming features as well as being feature-packed to ensure games always look great and play frustration free with no blurring or tearing of the on-screen image.
Voucher codes
For the latest discounts on TVs and other tech offers, try the links below:
Want to boost your gaming audio? Try best gaming headsets for PS4, Xbox, Nintendo and PC
Register for free to continue reading
Registration is a free and easy way to support our truly independent journalism
By registering, you will also enjoy limited access to Premium articles, exclusive newsletters, commenting, and virtual events with our leading journalists
Already have an account? sign in