10 best Nintendo Switch accessories
From protection to charging, these are the add-ons you need to enhance your gaming experience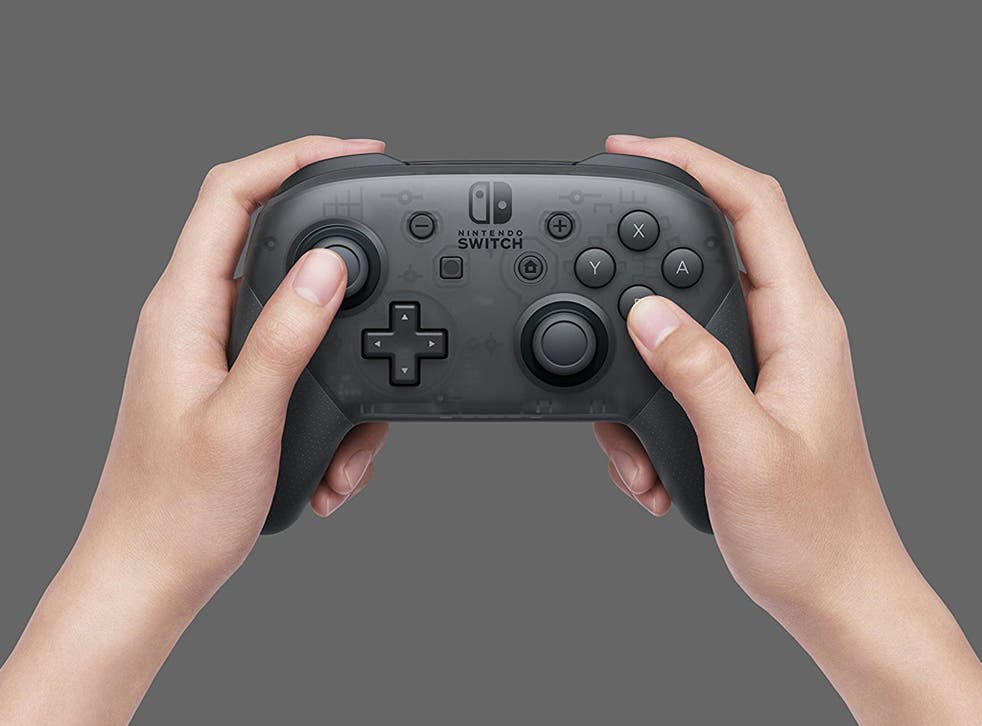 Bolstered by incredible games like The Legend of Zelda: Breath of the Wild and the upcoming Super Mario Odyssey, the Nintendo Switch could well be the must-have games console this Christmas. Here is IndyBest's list of best accessories to have with your new handheld.
1. Hori Switch Tough Case: £14, Amazon
A strong but lightweight case for your Switch is an essential purchase – this one by HORI is officially licensed by Nintendo. With this being a portable device it's far more prone to dings and dents than any other console in your repertoire. The Switch is undeniably well built, but it's not as impervious to damage as something like Nintendo's old 3DS. Just like you would your mobile phone or iPad, a case like this, with a tough EVA exterior and soft interior, will mean you're able to sling the console (and up to four game/SD cards) into your bag or case whenever you travel, without adding much extra weight to your daily luggage.
2. Orzly screen-protector: £9, Amazon
Even with a carry case the Nintendo Switch's lush LCD screen is still always vulnerable to damage. It's not made of something particularly strong like gorilla glass, which is used in premium mobile phones, so Orzly's tempered glass screen protector will preserve the console's screen long after the day you bring one home. At just 0.24mm thick, it won't interfere with docking the console, or affect how the screen looks, either. That is providing you're patient with applying it to avoid any unwanted air bubbles.
3. Nintendo Switch Pro Controller: £60, Nintendo
The Switch itself comes with a pair of Joy-Con controllers and a controller grip, which allows for easy transition between handheld mode and docked mode, so you can play the Switch like a traditional console. The Pro Controller, however, is a much better way to play in docked mode. Its larger frame, longer battery life (around 40 hours) and more traditional layout makes for a much more ergonomic experience, better suited to long play sessions. Buttons are far easier to get your hands around and much more satisfying to press, and the triggers are more responsive too. There's also a vibrant Splatoon 2 special edition Pro, if you like your controllers bright green and pink.
4. Nintendo Switch Joy Con Controller Set: £70, Nintendo
A pair of Joy-Con controllers come in the box when you buy the Switch but for multiplayer sessions of excellent games like Mario Kart 8 Deluxe, you'll want a couple of extra available. It allows for up to four players to crowd around the TV, or around the Nintendo Switch itself in portable mode, to enjoy the fun. Not only that, but buying extra Joy-Con means you can really start to customise. Do you like your console controllers plain grey, or with multi-coloured sides? Red, blue, yellow, green, pink – take your pick. And not only will it make for colour-coded multiplayer, it means you can truly personalise your console.
5. HORI Switch Compact PlayStand: £10, Amazon
The Switch comes with its own kickstand but it's a little flimsy and doesn't have a huge range of motion. That's where HORI's Compact PlayStand comes in. Also licensed by Nintendo just like the HORI compact case, the PlayStand is a compact, sturdily built stand with three variable angles for the console to sit at. It makes long train journeys and flights ideal as you don't have to hold the console in portable mode. It also folds up nice and flat to slot snugly into your travel luggage.
6. PowerA Nintendo Swtich Joy-Con charging dock: £30, Amazon
Your included Joy-Con grip is almost perfect but it doesn't actually charge the Joy-Con attached to it. If you have just two Joy-Con then you can charge them while attached to the console when it docked mode while it's asleep. But in order to get a bit more juice in the batteries if you've more controllers, a solution like the Joy-Con charging dock is perfect to keep up to four going. It takes three-and-a-half hours to charge each one from empty to full, and the dock itself (powered by USB) has indicator LEDs to let you know how much juice each controller has. It's officially licensed by Nintendo.
7. SanDisk MicroSD card: £24, Amazon
A MicroSD card won't be something you need to buy at the same time as your Switch, but the internal memory will run out at some point. The console comes with a decent 32GB memory, with 6GB taken up by system memory, but you'll soon start to run low after you've packed it full of games. Luckily, MicroSDs are cheaper nowadays, and the Switch has an expandable slot solution for exactly this reason. You can get large memory cards from reputable manufacturers for as little as under £25 – we've opted for this 64GB one from SanDisk.
8. Anker USB-A to USB-C cable: £6, Amazon
Rather than force a proprietary charging method on us all, Nintendo did the right thing and used a universal port in the form of USB-C. It's fast charging and pretty cheap, meaning you can load up with multiple cables for different use cases. Have one at home, one at your desk at work, and one packed into your rucksack for wherever you need it. This one from Anker is high-quality, really cheap (so you can buy multiple), and at over 3ft it's long enough for you to do what you need to do without worrying about running out of cable.
9. Anker PowerCore+ 20100 Portable Charger: £47, Amazon
When the Switch released earlier this year one of the primary concerns was the longevity of its internal battery. While serviceable for your everyday use – commuting on the train, cramming a session in at lunch, and so on – and capable of three to six hours on a single charge, it definitely won't last a long flight. For that you want to make sure you've got a portable solution for when your battery starts to wane. A solution like Anker's PowerCore is perfect. Plus it's multi-purpose for your phone, laptop and other devices. This particular one is their largest, and at 20100mah it will charge your Switch multiple times from empty to full. Or just use it plugged in from get-go and it'll add around 10 hours to the Switch's three-to-five hour battery life.
10. Nintendo Switch AC Adaptor: £25, Amazon
The Switch dock comes included with a power cable, but for ease of use you'd be wise to grab another AC adaptor for on-the-go. This removes the need to muck around with plugging and unplugging cables from your media unit in the dock – a total pain if you've wires for multiple consoles, a TV and whatever else packed into a tight space – and saves you using the power in your new portable battery if you've access to a mains power supply.
The Verdict:
For day-to-day usability and cost per use, the HORI Switch Tough Case wins out for us as the best accessory to have on the day you buy your Switch – it's cheap and lightweight, and means you can essentially take the console anywhere with you, without worry.
IndyBest product reviews are unbiased, independent advice you can trust. On some occasions, we earn revenue if you click the links and buy the products, but we never allow this to bias our coverage. The reviews are compiled through a mix of expert opinion and real-world testing.