8 best VR headsets
Whether you're using a tethered or mobile version, it's never been easier to immerse yourself in a virtual world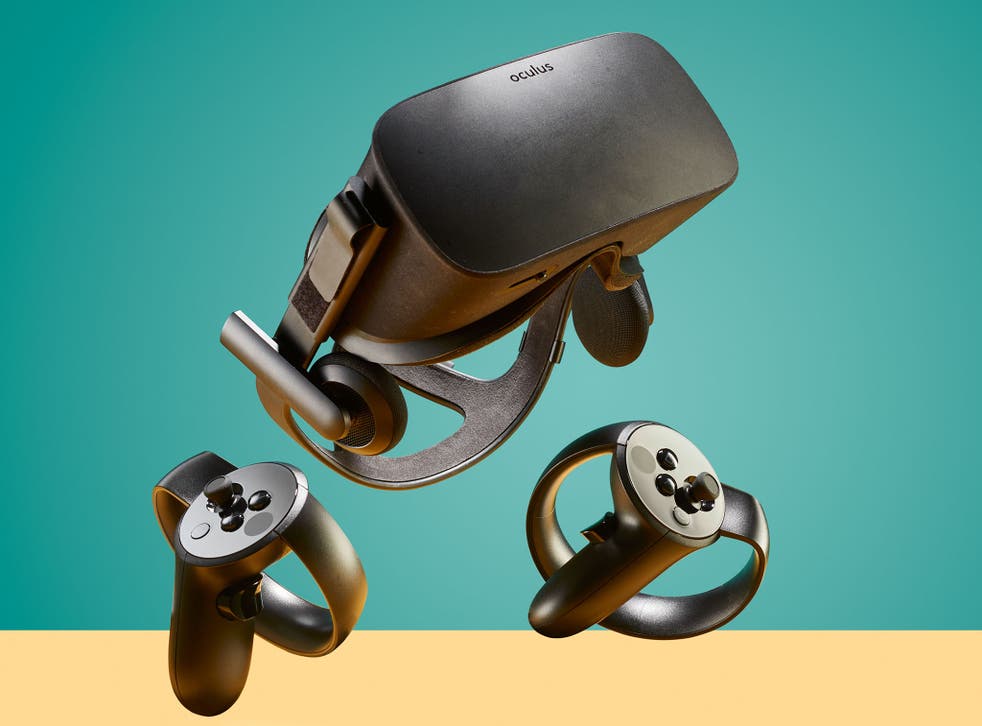 Virtual reality has well and truly arrived, and it's never been easier to get in on the fun. Whether sitting back and watching a VR video, playing a VR game or walking around and exploring a whole VR environment, there are plenty of ways to give it a go and there are some truly amazing experiences to be had. We've picked out the best headsets to have them with.
There are currently two main types of VR headset: mobile and tethered. Mobile headsets either use your mobile phone for the screen and image processing, with the VR headset essentially just being a pair of lenses, or they use similar mobile technology to a phone but all housed in a single standalone unit.
Meanwhile tethered headsets include their own screens and lenses but require a PC or games consoles to do all the processing and provide the image.
Tethered units provide better image quality, with higher resolution displays, better lenses and more powerful hardware doing all the processing.
However, mobile headsets still provide a surprisingly absorbing experience that's plenty good enough for having a bit of VR fun. Their main limitation is graphics processing, which means VR games on your phone are more basic.
PlayStation VR: £180, Argos
Sony's PlayStation VR is the best-selling tethered VR headset yet, and for good reason too. While its technical specs can't quite compete with PC-based headsets like the Oculus Rift – lower resolution 960 x 1080 displays, narrower 100 degree field of view – it still offers a surprisingly compelling VR experience and more importantly it does so while costing a fraction of the price of its competitors.
Not only is the device itself very cheap but the fact you only need a PS4 to make it work saves money too. Building a PC that can reliably run games at VR resolutions will set you back the better part of £1,000 whereas a PS4 can be had for well under £250.
Oculus Rift: £349, Oculus.com
The original and best, Oculus is the company that started the VR revolution and its flagship headset is the one to go for, if you've a PC fast enough to power it. This latest version adds touch controllers that let you see your hands in virtual space as well as room sensors that can track your movement. This makes for a for more interactive VR experience than with previous versions of the Rift.
Crucially, this also bridges the gap to the HTC Vive (below), which had these extra features right from the start. With the Rift costing significantly less than the Vive and also offering slightly better image and sound quality, it makes for the clear winner for PC-based VR headsets.
HTC Vive: £499, Vive.com
This headset was long regarded as the better of the two big first-generation VR headsets, the HTC Vive and Oculus Rift. That was because it included room tracking and motion controllers that respectively let you move around a 3D space and see your hands in virtual reality. However, now the Oculus Rift has both these features, and even though they're not as good as on the Vive they're still good enough that, when combined with the lower price of the Rift, it makes for the more sensible buy for newcomers to VR.
The HTC Vive, though, still makes for a great option if you're specifically seeking out those more interactive VR moments. Set up the room sensors properly – and clear your floor of trip hazards – and you can explore and interactive with some amazing VR worlds.
HTC Vive Pro: £804, Amazon.co.uk
The Vive Pro is an all-round upgrade over the HTC Vive, with the addition of inbuilt headphones, an outward-facing camera, a noise-cancelling microphone and, most importantly of all, higher resolution screens. The Vive Pro also moves up from the 1080 x 1200 pixel displays of the Vive to 1440 x 1600 pixel displays. This significantly improves the overall clarity and immersion of the VR experience, though the extra pixels put an even greater strain on your computer hardware.
The new headset also has a refined design that has better weight distribution, making it more comfortable and easier to use for longer periods. New nose guards also reduce the amount of light leaking in from around that area, further improving immersion.
The big downside with the Vive Pro, though, is price. That £804 figure is for the headset alone, without the room sensors and controllers that you get with the vanilla Vive. For the full Vive Pro kit you're looking at £1,200.
Google Cardboard: £15, Google.com
The ultimate low cost entry into VR is the Google Cardboard, and it really is what it sounds like. For just £15 you get a couple of plastic lenses and a piece of cardboard that you can fold into a VR frame for your phone. The end result is a very basic form of VR that you almost certainly won't want to use for more than a handful of minutes at a time. However, that's still long enough to get a sense of what modern VR can do and judge whether you'll be interested in buying a more capable unit.
The Cardboard is compatible with a wide range of Android phones and it's free to download the various VR apps that you need to get going. As with all these mobile-phone headsets you'll need separate headphones to plug into your phone.
Google Daydream: £50, Google.com
If you've been convinced by the Google Cardboard experience but want something with a little more comfort and capability, the Google Daydream is the next logical step. As well as being built for far greater comfort and longevity, the Daydream also comes with a remote that lets you interact with your phone much more easily.
The Daydream is still reliant on a phone to provide its image but it's surprising just how good this can be, especially for video as this isn't reliant on the 3D graphics processing capabilities of your phone. The list of compatible phones isn't quite as long as with the Google Cardboard, but there's far greater variety than with the Samsung Gear VR.
Oculus Go, 64 gb: £249, Currys PC World
The Oculus Go is a new variation on the VR theme. Whereas all previous headsets were either a tethered unit or a mobile unit based on a phone, the Go is the first truly standalone VR headset. In core function it's a rival to smartphone-based VR headsets, with it still reliant on the much less powerful graphics processing you get on a mobile device, rather than a hefty PC or games console. This means it's fine for video but gaming experiences will be much more basic.
The headset comes with its own storage, a headphone jack for using your own earphones and two 1280 x 1440 pixel LCD screens with high-end Fresnel lenses just like on the full size Oculus Rift. The result is slightly better image quality than mobile phone-based VR, though still not as good as tethered units.
Samsung Gear VR with Controller: £120, Samsung.com
The Gear VR is a mobile VR headset that's technically only compatible with Samsung phones, though it can be made to work with other models too. Like the other phone-based VR options, it largely consists of just a frame to hold your phone and a couple of lenses. However, with the Gear VR now in its fifth iteration Samsung has done a good job of honing the formula.
The headset is surprisingly comfortable and now includes a decent remote for navigating your virtual world. This is also the only mobile headset in this list to include a lens focus adjust, making it easier to get the best image quality possible. Samsung has also partnered with Oculus to create the Gear VR so you get access to the Oculus store where you can find many fun VR apps.
The Verdict: VR Headsets
For those just starting out with VR, picking up a Google Cardboard and trying it with your phone is an easy first step. If you get on with that experience then grab a Gear VR if you phone supports it or otherwise a Google Daydream for a more comfortable and easy mobile VR experience. As for more powerful tethered VR headsets, the Oculus Rift's top-notch image quality and new low price makes it the best entry for PC use but it's the PlayStation VR's incredibly low price that makes it the clear overall winner here.
IndyBest product reviews are unbiased, independent advice you can trust. On some occasions, we earn revenue if you click the links and buy the products, but we never allow this to bias our coverage. The reviews are compiled through a mix of expert opinion and real-world testing.