As it happened
ended
1644481495
Nintendo Direct 2022 – live: Earthbound, Mario Kart 8 and all the best announcements from last night
We're expecting a lot of announcements in the brand's first event of 2022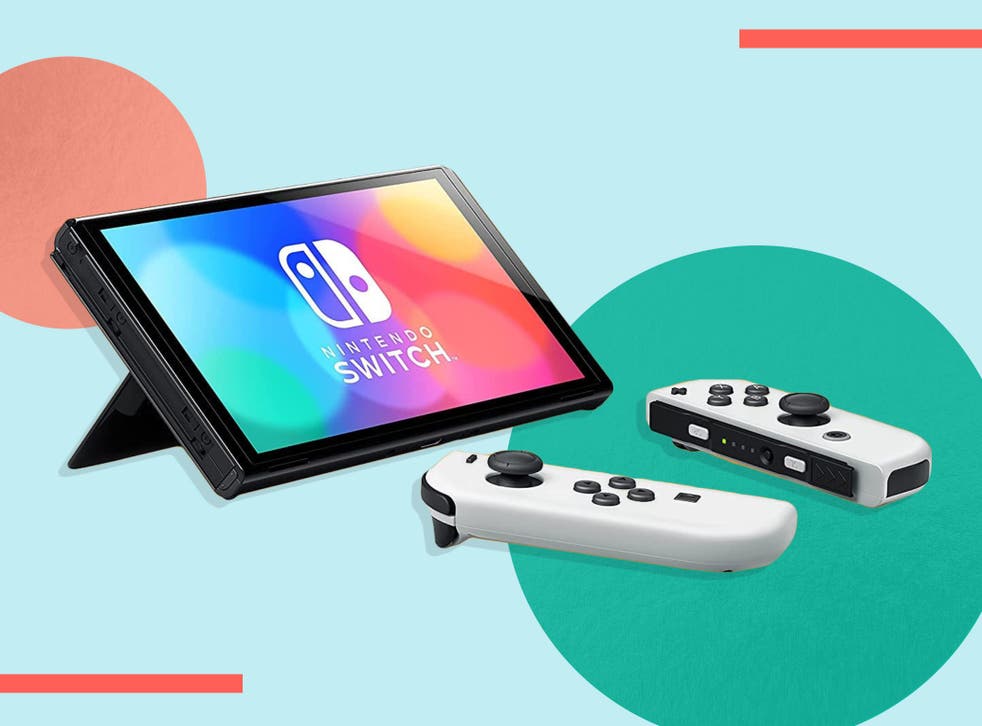 Update: The Nintendo Direct has now finished. Read below to find out what the biggest announcements were.
Since the events started in 2011, Nintendo Direct live-streams have become the gaming giant's favourite way to announce new titles and show off gameplay. Previous Directs have focused on upcoming indie titles and there have even been some celebrating one game in particular, such as Breath of the Wild when it was first revealed.
We're particularly fond of the format as it gives us a much better idea of what Nintendo is willing to share more publicly and narrows down what we can expect in future announcements. Chances are if a Nintendo title is already known to be in the works, you can at least expect an update on its development.
Now another Nintendo Direct has been scheduled for tonight at 10pm GMT and it looks to be one of its longer ones, focusing on games that are coming out in the first half of 2022 for a good 40 minutes.
There have already been plenty of announcements, such as Kirby and the Forgotten Land and Triangle Strategy, but chances are high that we'll also get a glimpse at some other upcoming titles which are yet to have a confirmed release date. Nintendo also makes a habit of releasing some games and demos on the e-shop immediately after the event has ended.
We'll be following the announcements live to cover all the big reveals. Keep scrolling to get updates as they happen.
Read more:
1644421009
Nintendo Direct liveblog, starting up
Afternoon, fellow gamers. We'll be following all the announcements being made in tonight's Nintendo Direct event. We're expecting plenty of big news from upcoming titles and who knows, maybe we'll see some truly earth-shattering gaming news.
Official release date of Metroid Prime 4, anyone? That might be a bit ambitious, but we'll see.
We can expect some new updates on Kirby and the Forgotten Land seeing as that will be released in March and potentially some further news on Triangle Strategy, which is being released on 4 March.
The live-stream starts at 10pm UK time but we'll be keeping you posted up to the start of the event and beyond. Stay with us for more Nintendo updates.
Jasper Pickering
9 February 2022 15:36
1644426176
Nintendo Direct predictions
We have a fairly good idea of some projects we know will be frontloaded in the presentation based on their imminent release dates and proximity to the event. W expect to see updates on the following titles:
Triangle Strategy
Advance Wars 1 + 2: Re-boot camp
We also hope to see some new information on:
There may also be some new additions to the Nintendo Switch Online subscription service which could include older titles from the NES, SNES, Nintendo 64 and Sega Mega Drive.
Jasper Pickering
9 February 2022 17:02
1644429662
What time does the Nintendo Direct start?
On Nintendo's official YouTube page, the next Direct is scheduled for 9 February at 10pm GMT. We're still a few hours away from the event but we're hoping to see some more info drop closer to the time.
If you're looking for the link to the live-stream then you can find it below where you can set an alert to remind you when the event is about to commence.
Jasper Pickering
9 February 2022 18:01
1644433796
'Kirby and the Forgotten Lands': How to pre-order
Jasper Pickering
9 February 2022 19:09
1644436676
Samsung Galaxy S22 ultra first-look review
On the market for a new phone? We recently got a chance to try out Samsung's newly announced Galaxy S22 ultra.
Our reviewer said: "The Samsung Galaxy S22 ultra is essentially a Galaxy note dressed up as the new S series flagship. A premium Android smartphone for power users, it blends the best features of both ranges: introducing full S-Pen stylus functionality, impressive software improvements and Samsung's industry-leading camera technology.
"We've only had a short time to test – our full review will follow when we've had more time with the phone – but already it's demonstrated itself to be a versatile, high-performance device, and perhaps the most interesting shake-up of Samsung's top-end phones in years."
Jasper Pickering
9 February 2022 19:57
1644438176
Best Switch games so far
The Nintendo Switch is an immensely versatile games console. Besides its physical form – meaning that you can easily play it on the go as well as plug it into your TV – it already has a plethora of different games to ensure there's truly something for every taste.
Fortunately, there's one fairly foolproof way of knowing you're onto a winner. If the game is made by Nintendo itself, and therefore considered a first-party title, it's almost certainly going to be a good game. That's because Nintendo is the home of famous franchises such as The Legend of Zelda and Super Mario, which are both great starting points for any growing games collection.
From 'Mario Kart' to 'Animal Crossing', these are the best Nintendo Switch games to play right now, available from Amazon, Argos, Currys PC World and more
Jasper Pickering
9 February 2022 20:22
1644440996
Nintendo Switch OLED review
Jasper Pickering
9 February 2022 21:09
1644443456
The Nintendo Direct will begin shortly
We're just minutes away from the start of the Nintendo Direct. We'll be posting every major update in the 40-or-so minutes of the presentation as soon as they are announced so stay with us in case you miss anything!
Once again, you can watch the live-stream in full on Nintendo's official YouTube channel. Expect a lot of updates very quickly.
Tune in 2/9 at 2 p.m. PT for a #NintendoDirect livestream featuring roughly 40 minutes of information mainly focused on #NintendoSwitch games launching in th...
Jasper Pickering
9 February 2022 21:50
1644444221
'Fire Emblem Warriors: Three Hopes' announced
A follow up to Fire Emblem: Three Houses opens up the show. It looks like a "musuo" spin-off that uses some of the same characters featured in the original. Expect plenty of 1 VS 1000 fights with returning characters Byleth, Edelgard and more.
Jasper Pickering
9 February 2022 22:03
1644444351
'Advance Wars 1+2: Re-boot Camp' receives 8 April release date
The turn-based combat game originally featured on the Game Boy Advance makes its way on to the Switch with a confirmed release date of 8 April 2022.
Jasper Pickering
9 February 2022 22:05
Register for free to continue reading
Registration is a free and easy way to support our truly independent journalism
By registering, you will also enjoy limited access to Premium articles, exclusive newsletters, commenting, and virtual events with our leading journalists
Already have an account? sign in
Register for free to continue reading
Registration is a free and easy way to support our truly independent journalism
By registering, you will also enjoy limited access to Premium articles, exclusive newsletters, commenting, and virtual events with our leading journalists
Already have an account? sign in