The Independent's journalism is supported by our readers. When you purchase through links on our site, we may earn commission.
12 best log burners that will really hot things up in your home
Invest in a stove that will efficiently warm your home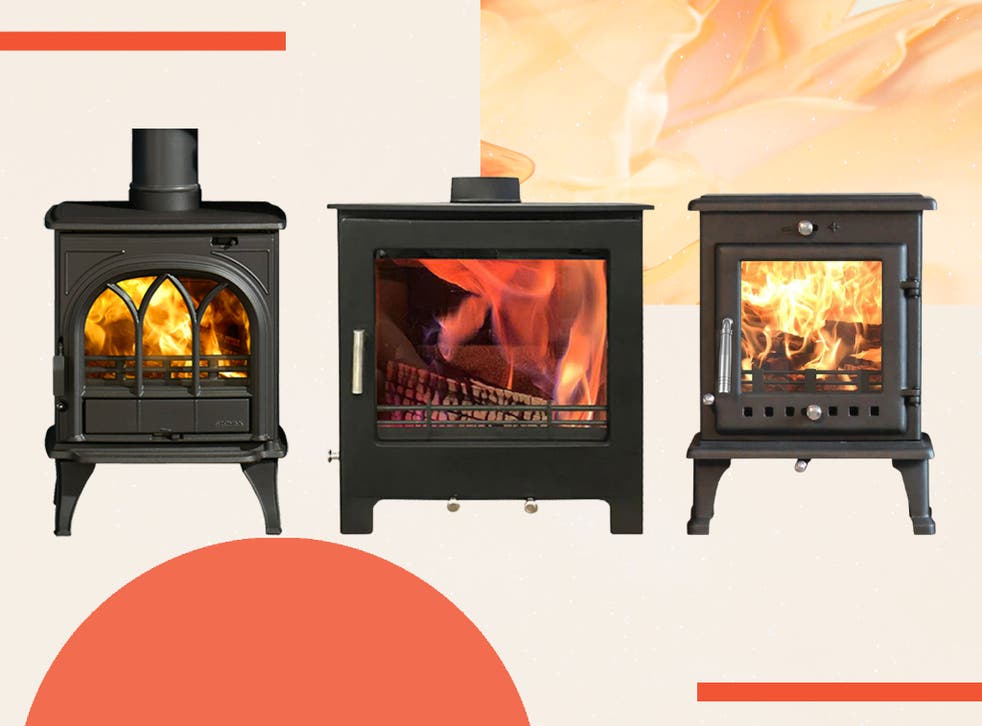 Are you planning on roasting your chestnuts on an open fire this Christmas? If you are, then you're going to have to do it with solid fuel which contains low levels of sulphur and creates only small amounts of smoke, as the government has pushed forward with its Clean Air Strategy.
It's this same strategy that's also going to impact any purchasing decision you make on a log burner, which makes 2022 an important year if you're looking at installing one in your home.
From January 1st, any burner you buy will need to comply with the Clean Air Strategy and you'll need it to be "Defra-approved", which means that the burner is designed to keep the fuel from being starved of oxygen so that smoke is kept to a minimum.
You'll also need to ensure that your appliance complies with a European directive on air pollution and particulate emissions, known as Ecodesign, which looks to reduce emissons by 90 per cent compared to an open fire, and by 80 per cent compared with an average 10-year old stove.
Buying smart now will really save you in the long run as a highly efficient burner will deliver more heat to your room and will ultimately mean that you have to use less fuel.
We went looking for stoves that complied with all the current Ecodesign and Defra standardisations and came up with an ultimate edit of futureproofed fires.
Read more:
Testing log burners can be a challenge because of the necessary installations, which is why we went to various showrooms and manufacturers to see the stoves in place and get them demonstrated. First and foremost, we were looking at each appliance's heat efficiency and output, using the industry standard as a guideline. That guideline states that to achieve a cosy 21C, when the air temperature is freezing outside, you'll need around 1kW of heat output for every 14 cubic metres of space in your room.
Away from the numbers, we were also looking at design and what kind of room the burner would be suited to. Good visuals of the fire were important (after all, this is one of the main reasons for buying a wood burner) and how easy the appliance is to clean and reset ready for the next time you want to use it was also a consideration.
All the burners had airwash systems, which is pretty standard these days, and means that there are vents that draw in air to "wash" the glass of soot and blackening. You can usually tell how well this system works with just one burn, so we compared the glass before the fire and after to check that the system worked efficiently.
Register for free to continue reading
Registration is a free and easy way to support our truly independent journalism
By registering, you will also enjoy limited access to Premium articles, exclusive newsletters, commenting, and virtual events with our leading journalists
Already have an account? sign in
Register for free to continue reading
Registration is a free and easy way to support our truly independent journalism
By registering, you will also enjoy limited access to Premium articles, exclusive newsletters, commenting, and virtual events with our leading journalists
Already have an account? sign in