The Independent's journalism is supported by our readers. When you purchase through links on our site, we may earn commission.
8 best filter coffee machines for the perfect cup of java
Whether you want to fine tune your brew or get back to basics, fire up your mornings with one of these clever appliances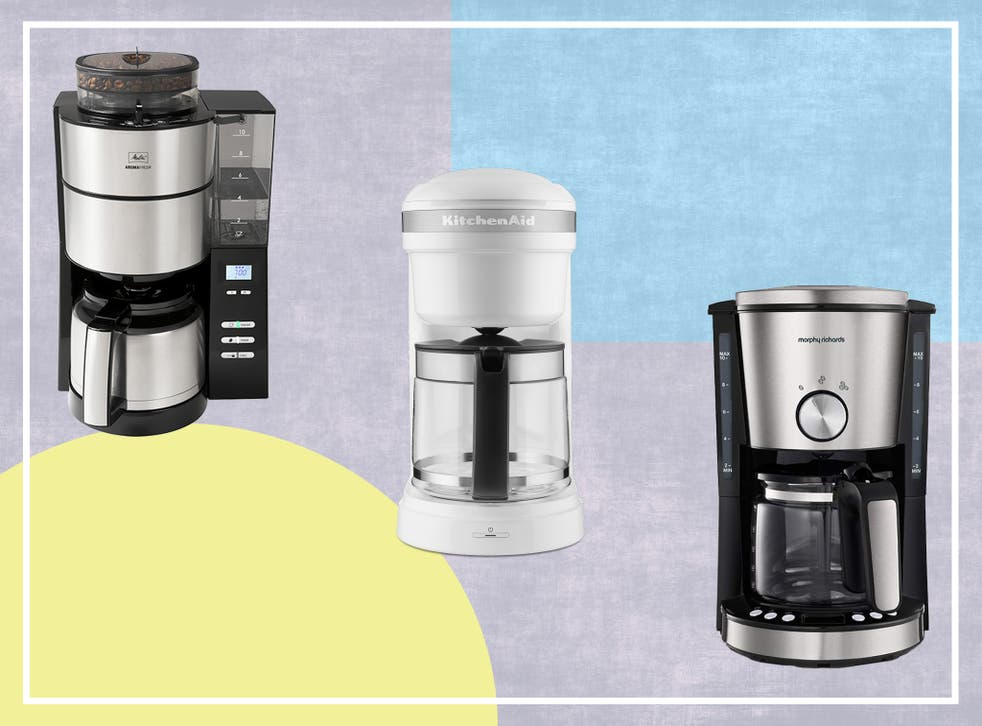 A steaming hot pot of coffee is a morning essential. Now, you can take the effort out of making yours by investing in a drip filter machine for freshly brewed coffee at the touch of a button, without breaking the bank.
In a sea of expensive, barista-esque coffee machines, filter coffee machines are the reliable, simplistic original method of brewing your beans, and can be picked up from around £20 on the high street.
You'll find most filter machines will prepare a large jug of coffee from ground beans using a filter and pour-over method and will then be kept warm on a hot plate to take you through the morning. Of course, more sophisticated models are available and will cost more for extra features.
Typically, machines that incorporate bean to cup technology, programmable timers or allow you to tinker with the coffee making process can cost upwards of £150. But we know that's not for everyone. So, we tested a range of machines along a broad spectrum of budgets.
How we tested
To ensure we judged on an even playing field, we used the same high-quality speciality coffee (the fantastic Dr Congo from Lost Sheep Coffee which is well suited to filter machines) to test, looking for an aromatic, well-bloomed cup from each machine.
Read more:
We were looking for machines that brewed delicious, hot coffee that stayed hot, and was free from coffee grounds. We also looked to see how easy the machine was to operate and care for. Here are the best...
The best filter coffee machines for 2021 are:
The verdict: Filter coffee machines
Drip filter machines don't come much better than the Sage precision brewer – the only thing that could have made it better was if it incorporated a grinder – still it is a worthy winner of our best buy accolade. With so many tailored features to choose from, this machine will deliver you the filter coffee of your dreams, which you can go back to over several hours to find it just as fresh.
If you don't have the budget for that, Melitta's aromafresh grind & brew therm machine is almost as brilliant and the freshly ground beans make this drip filter coffee something special. The machines hovering around the £50 mark are pretty much on an equal footing, so take your pick. Pass the biscuits.
Voucher codes
To find offers on coffee machines and more home appliances, try our discount code pages:
If you're in need of an instant fix, why not read our round-up of the best cold brew coffees
Register for free to continue reading
Registration is a free and easy way to support our truly independent journalism
By registering, you will also enjoy limited access to Premium articles, exclusive newsletters, commenting, and virtual events with our leading journalists
Already have an account? sign in
Register for free to continue reading
Registration is a free and easy way to support our truly independent journalism
By registering, you will also enjoy limited access to Premium articles, exclusive newsletters, commenting, and virtual events with our leading journalists
Already have an account? sign in