The Independent's journalism is supported by our readers. When you purchase through links on our site, we may earn commission.
6 best tabletop dishwashers for squeaky clean plates in small spaces
These portable kitchen appliances scrub up well with us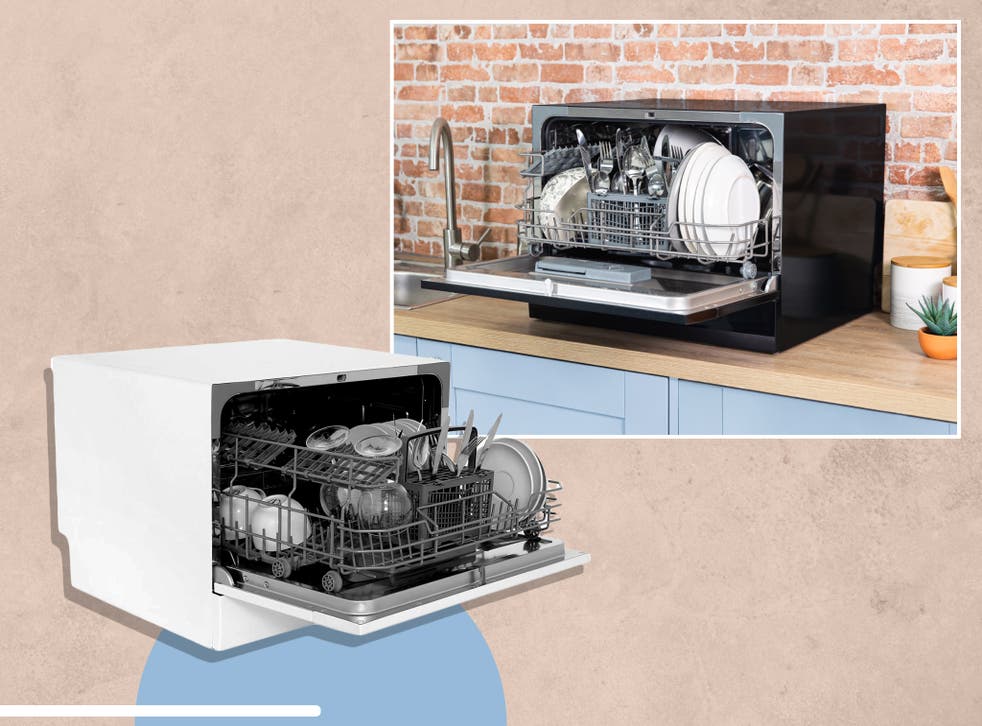 Life's too short to spend any of it doing the dishes. However, not all of us are lucky enough to have the space for a standard size dishwasher while anyone in a rented property may prefer to choose one they can install without drastically altering the kitchen and even take with them when they move on.
If you have an area of work top to spare, a table top dishwasher – also called counter top, compact or portable – may be the answer to your washing up woes. Though they're too small to clean bigger dishes and pans, they can certainly get your plates, cups and glasses sparkling. They also use a lot less energy than a full-size machine though performance is often just as good as the bigger version.
All these appliances will still need fresh water and a place to drain waste water. Some can be connected to a standard tap with a quick connect adapter while a second drain hose removes waste water into the sink.
In between uses, the dishwasher can be stored elsewhere although a plumber can also connect the machine to the drainage system for a more permanent solution, just as you would with a full-size model. Some machines also allow you to add water manually and drain waste water into a bucket so you can use the dishwasher anywhere you need.
Other features to look for include a drying function, a rinse aid dispenser to make sure your glasses come out squeaky clean and rapid or intensive cycles. Consider the number of place settings the machine can hold and make sure you measure carefully before buying as some models still take up considerable space on the worktop.
Read more:
We installed a range of tabletop dishwashers in our own home to see how they fared cleaning dirty dishes over several days, looking particularly for streak-free glasses, cups without coffee stains and plates that came out gleaming. These are the machines we think are worth making room for in your kitchen.
The best table top dishwashers for 2021 are:
Register for free to continue reading
Registration is a free and easy way to support our truly independent journalism
By registering, you will also enjoy limited access to Premium articles, exclusive newsletters, commenting, and virtual events with our leading journalists
Already have an account? sign in
Register for free to continue reading
Registration is a free and easy way to support our truly independent journalism
By registering, you will also enjoy limited access to Premium articles, exclusive newsletters, commenting, and virtual events with our leading journalists
Already have an account? sign in