The Independent's journalism is supported by our readers. When you purchase through links on our site, we may earn commission.
10 best dog collars that make sure your pet always looks on point
Style your pooch in one of these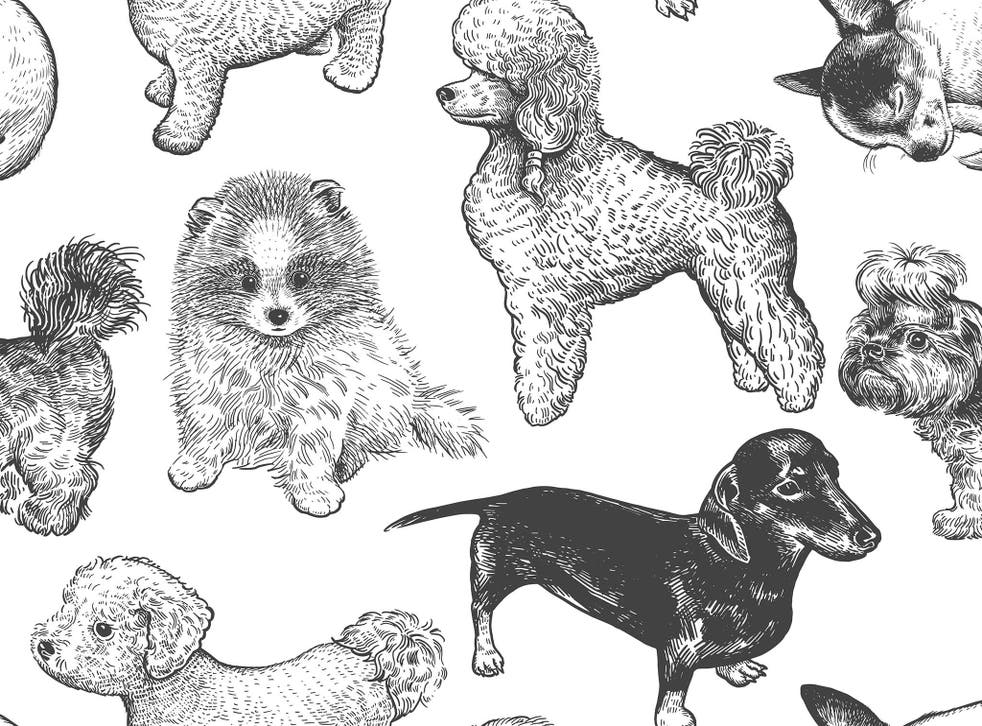 Collars aren't just a fashion statement for stylish pooches, they are a legal requirement. All dogs must wear a collar with an ID badge detailing their owners' names and contact details when in a public place.
"Your dog's collar should be well-fitting and comfortable for your dog to wear," says PDSA vet Olivia Anderson-Nathan.
"When fitting a collar to your dog, make sure it's not too tight – a good rule of thumb is that you can fit two fingers under the collar all the way around your dog's neck – or too loose, as then they could slip or back out of it."
She also advises avoiding collars with prongs, electric-shock devices and choke chains, as they can all cause discomfort and even pain.
If you have a puppy you will need to check the collar every few weeks and replace it when it's getting tight and be ready to replace or tighten or loosen a collar on an older dog if he or she loses or gains weight.
If your dog is not keen on wearing a collar, and puppies in particular can take a while to get used to one, use reward-based training advises Anderson-Nathan. "Go through a process known as 'counter-conditioning' to help them get used to wearing a collar.
"To do this, you have to break down the process and go slowly, making sure they're happy before moving on. Getting them to interact with the collar and learn that it's not going to hurt them is the first step.
"Start by giving them a reward whenever you get the collar out, holding it in one hand while rewarding them from the other. The next step might be to reward them through the collar, so they have to put their nose through it voluntarily. Practise clipping and unclipping the collar while you reward them, so they get used to the sound.
"Then reward them while gently resting the collar on their neck, but don't clip it on yet. Once they're happy with this, you can clip and then immediately unclip the collar on their neck while still rewarding them. When they're used to that, start to extend the time between clipping and unclipping until they're happy wearing it for a few minutes, and progress to longer periods."
You can trust our independent reviews. We may earn commission from some of the retailers, but we never allow this to influence selections, which are formed from real-world testing and expert advice. This revenue helps to fund journalism across The Independent.
Dogs & Horses padded leather brown and red dog collar: £35-£55, Fetch
If you're looking for a traditional leather collar with an edge, then this is the one, available with a red trim, as shown here, as well as in blue, cream, green, orange, pink and silver. It's available in a fantastic range of sizes and crafted in the UK from full-grain soft leather with tough, but easy to fix, fittings. Although not cheap, this collar is an investment piece that will last for years and never go out of style. A matching lead is also available to complete the look.
Joules bandana pet collar: £9-£10, Joules
This nautical bandana collar is perfect for a small to medium-sized dapper dog. The collar section is super soft and with several hole punched fixings, it is easy to fasten and a lead can be easily locked on to the sturdy ring; plus, the bandana detaches from the collar for when your mutt wants a change of look. Not one for mucky pups who jump into dirty water at every opportunity though.
Barbour tartan and webbing dog collar: £22.95, Barbour
This classic Barbour house tartan collar with aged brass-effect fixings is the one for dogs that enjoy country pursuits – or at least want to look as if they do. Hole-punched collars can be difficult to fit – your pooch can be on the last hole of the small collar, leaving no room to grow, and the first hole of a larger collar, leaving a long length of collar flapping around – but the sliding adjuster on this collar means you can achieve the perfect fit. It comes with a matching lead. A classic sturdy collar at a reasonable price point.
Ruffwear top rope dog collar: £34.95, Ruffwear
Made of tough stuff and easy to wash, this is a practical collar for an all terrain always on the go canine. Available in small, medium and large and four colourways, its aeroplane-style buckle and size adjuster makes it easy to fit and fasten and its built-in reflective strip means you can keep sight of your pooch in low light. The V-ring attachment sits at the top of the dog's neck making it easy to connect a lead to and it has a separate hook for attaching an ID tag too, which comes with a tag silencer, which should stop your dog jingling whenever it moves.
Fetch & Follow hound leather dog collar: £30-£45, Fetch & Follow
Available in a selection of classic colours, this is a timeless collar especially designed for protecting the long, graceful neck of a smart sighthound – think greyhound, lurcher or whippet. Crafted in London using vegetable-tanned Italian bridle leather, this collar is simple to fasten and has an on-trend brass ring to fix a lead to – a matching one is available to complete the outfit. A classic sighthound collar that is made to last and designed to age beautifully.
Broughton & Co ribcage leather dog collar: £60-£85, Broughton & Co
Produced in a selection of mix and match leather and stitching, and available with a matching lead, this collar belongs in the haute couture of dog collars. Hand cut from vegetable-tanned leather hide, painted, and finished using traditional leather craft techniques and solid brass hardware and with the option of having your dog's name hand stamped in the collar tongue, and complete with a heart-shaped locket, this product is truly beautiful. It even comes in a heart-shaped box with a dog treat. A pricey, but gorgeous bespoke collar for a top dog.
Rock Candy dog collar: £61.95-£82.50, Mungo & Maud
Made in two twisted rope colour ways, navy and red or pink and green, with a cream leather trim and brass fittings, and available with a matching lead, this is a stylish yet supremely sturdy collar. It is easy to fit and to attach a lead and ID tag to. It is on the pricey side, but it's a timeless design and will last a good few years.
Pets at Home reflective neon dog collar: £5-£7, Pets at Home
It can be easy to lose sight of your pooch in the park as dusk falls, but the reflective strip together with the neon yellow of this collar will make it much easier to keep track of them. This collar is padded, so it's comfy to wear; it slides to adjust, so you can achieve the perfect fit; an ID tag can be easily fixed to the D-ring; it fixes with one click and is available with a matching lead. Best of all, it's washable, making it perfect for mud lovers and swimmers. A great practical budget buy.
Mutts & Hounds posie cotton and leather dog: £49.50 - £60, Mutts & Hounds
Gender stereotyping isn't our thing here at IndyBest, but if it irritates you when your Polly poodle gets referred to as a he, this pretty floral collar crafted from pale nude Italian leather and finished with antiqued brass hardware should put a stop to that. It's easy to fasten and add an ID tag to, and it has a double loop to stop the end of the collar from flapping around. Complete the look with a matching lead and doggie bag dispenser. A luxury collar that will set your pooch apart from the pack.
Pet's Pooch Boutique emerald green biothane dog collar: £11.99-£16.19, Pet's Pooch Boutique
This is the collar for those looking for a durable, stylish vegan alternative to leather. Available in a rainbow of colours and with a matching lead, it's slightly lighter and slimmer than standard leather collars. It's waterproof and claims to be smell proof too. Easy to fasten with a D-ring to fit a lead and ID tag to, this is perfect for eco-friendly active dogs, and it's reasonably priced too.
The verdict: Dog collars
Our overall favourite was the Dogs & Horses padded leather brown and red dog collar. It's a classic leather collar with a comfy padded inner liner available in a range of different sizes and colours, it should age beautifully, never date and last a lifetime.
Register for free to continue reading
Registration is a free and easy way to support our truly independent journalism
By registering, you will also enjoy limited access to Premium articles, exclusive newsletters, commenting, and virtual events with our leading journalists
Already have an account? sign in