The Independent's journalism is supported by our readers. When you purchase through links on our site, we may earn commission.
14 best kids' running shoes that are comfy to wear on all terrains
On your marks, get set, go!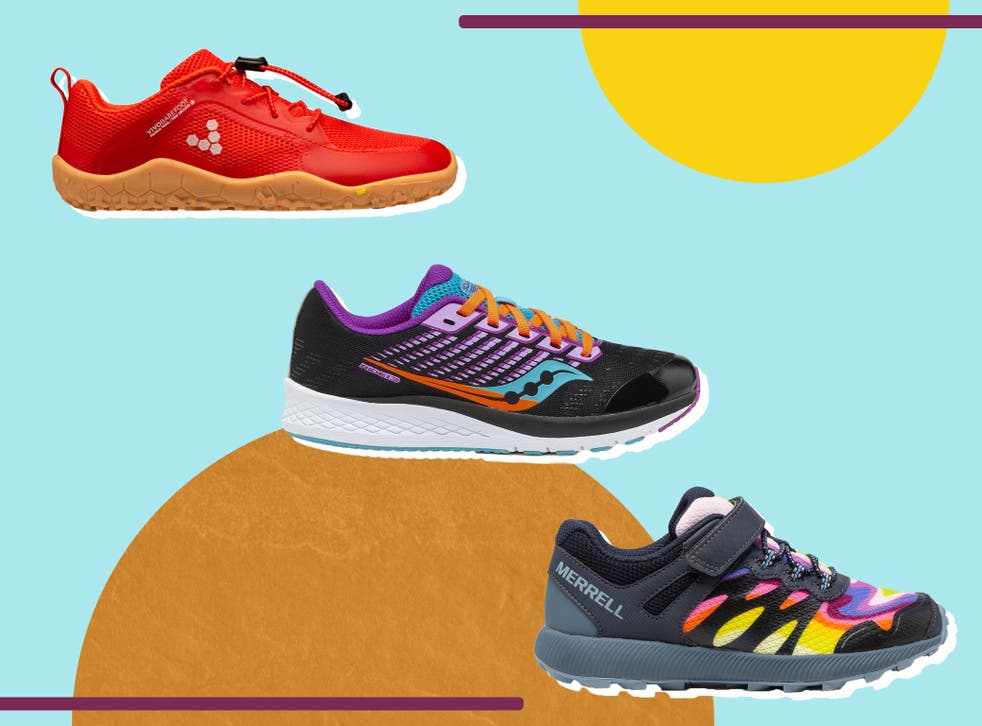 A pair of kids' running shoes is as essential to your little one's wardrobe as wellies or school shoes: you'll want a pair that fits well and feels comfortable.
HCPC-registered podiatrist, Shaunie Baumann, a specialist in podopaediatrics (children's feet) who runs Bounce Podiatry in southwest London, explains that shopping for kids trainers should follow "the simple rules of being comfortable, well-fitted, secure, safe and durable."
"Ill-fitting shoes can lead to deformed or ingrown toenails, blisters, corns, misshapen toes and increase risks of trips and falls and ultimately prevent the child from wanting to partake in all activities they wish to," Baumann explains.
Some basics to look out for when buying kids' running shoes, according to Baumann? A wider base and grippy sole, breathable, durable materials (the sole shouldn't collapse if you press a finger into it), and fastenings like laces or functional Velcro strapping that keep the shoe secure on the foot so it doesn't slip about.
Oh, and the kids will want to like the look of them, too. The selection can be overwhelming though. From mini versions of adult favourites by Nike, Saucony and New Balance to specialist styles designed to appeal to little ones with flashing lights and funky colour combos. But there's sure to be something to suit all tastes.
Read more:
We've been road-testing a selection of kids' running trainers on our mini testers aged between two and ten for the past several weeks, taking them to school, to the park, off-road – everywhere, really
We've also included some of our favourite kids' running shoes that have stood the test of time over the years and that we keep coming back to whenever the kids need a new pair of trainers.
The best kid's running shoes for 2021:
Register for free to continue reading
Registration is a free and easy way to support our truly independent journalism
By registering, you will also enjoy limited access to Premium articles, exclusive newsletters, commenting, and virtual events with our leading journalists
Already have an account? sign in
Register for free to continue reading
Registration is a free and easy way to support our truly independent journalism
By registering, you will also enjoy limited access to Premium articles, exclusive newsletters, commenting, and virtual events with our leading journalists
Already have an account? sign in