The Independent's journalism is supported by our readers. When you purchase through links on our site, we may earn commission.
7 best fairway woods
Hit the sweet spot between distance and forgiveness with a new addition to your collection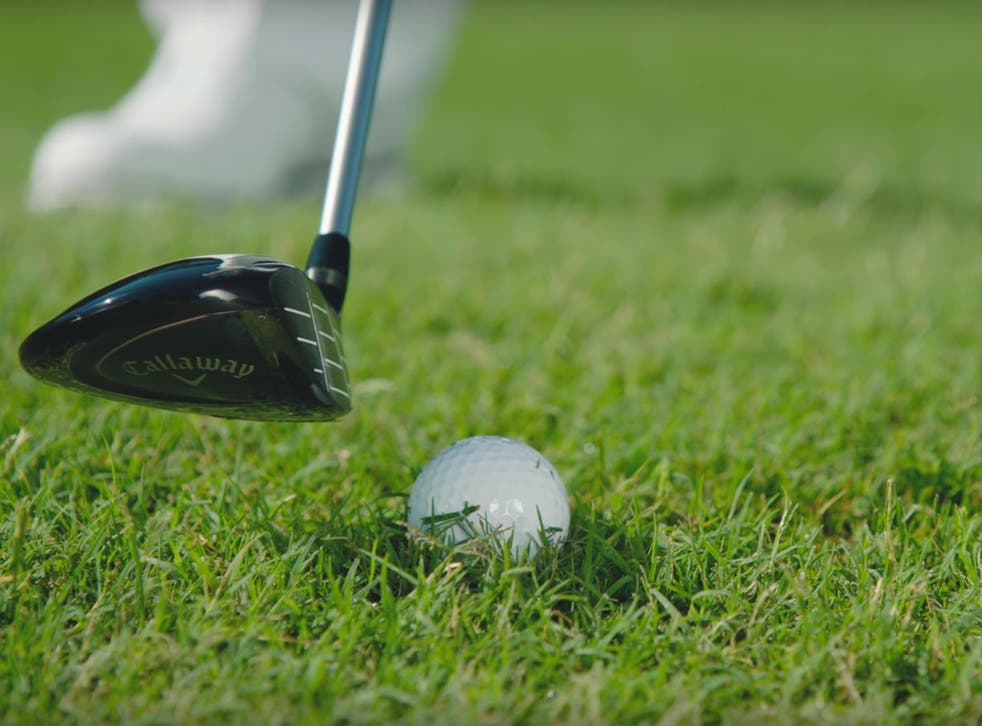 "I can never get them to work". It's a refrain many golfers can be heard while admiring their friend's new brassie, but these days, no golf club should be off limits.
Forget the bone-shaking Macgregor persimmons of your youth – the latest woods should help you hit that 230-yard sweet spot more regularly.
Charitably helped by three golfing friends, I took an array of three woods onto the links courses of Devon, testing them from the tee box, fairway and first cut. With the added bonus of gale-force winds and sideways rain, we quickly found out their qualities.
We were looking for mainly for forgiveness and distance but also, we were judging them on appearance, as confidence is an essential for a three-wood shot off the deck.
Ping G400: £219, Jam Golf
The appearance on Ping's latest range is very pleasing indeed – the club's copper shaft and detailing looks very classy. More importantly, it sits very flat at address with a wide face projecting confidence of hitting the sweet spot on most lies – none of that topping nonsense. This bore out in results with all players, regardless of handicap, being able to gain good control of shots from a variety of uneven lies. While providing decent yardage, the forgiveness on off-centre shots was reassuring, as you'd expect from a Ping club. Users are also able to increase or decrease the loft by up to one degree if necessary.
Cobra Golf King F7: £189, American Golf
The main attraction with this club is the weighted rails on its underside. Firstly, these helps you stay low and keep a good contact with the ball in the first cut of rough. Secondly, the rails also smooth the club through the grass allowing for a better swing. It's an excellent club for those with high handicaps – this is not one to punish a less than average ball strike. It has a classic style too – you can choose between many colours, but we reckon black is still the one to go for.
Taylormade M1 2017: £249.99, American Golf
The choice of Messrs Woods, Day and Johnson, the Taylormade M1 is a statement club. With its futuristic, white-and-black carbon fibre finish, you do get a feel of being a pro. This is the club for the lower handicap player as it offers less forgiveness in return for impressive yardage. Owners can increase or decrease the loft by up to two degrees, and there's also a moveable 25g weight to help control a player's propensity to fade or draw the ball.
Callaway Golf Steelhead XR: £199.99, American Golf
Based on one of most popular fairway wood designs of all time, the Steelhead XR is reassuring as its shape and design stays close to the legendary, initial Big Bertha metal woods. For many, the fact the loft cannot be changed will be a real positive as this forgiving medium-distance wood would never be one to scare a golfer in a tough spot. This would be a wise choice for a player getting over negative experiences with low-lofted woods.
Taylormade M2 2017: £199.99, American Golf
The more forgiving sibling of the M1, the M2 shares the same futuristic look while offering more assistance to the inevitable heel or toe shot. The loft and weight settings are not adjustable, there is certainly a large proportion of golfers who actively avoid such interactive features (we have a number of friends in mind). Regardless, this is still a big-hitting club easily capable of competing with some drivers.
Mizuno JPX 900: £249, The Golf Shop Online
This eye-catchingly blue wood has a love it or hate it look – it is certainly striking. It proved a real winner off the fairway, helping achieve solid striking for all abilities. Its extensive adjustable weight and loft settings helped us fight the links course wind by reducing the height of shots. This did not prove a particularly long-hitting club but it was responsive, allowing us to register where we are hitting the ball on the clubface and improve accordingly.
Callaway Golf GBB Epic: £249, American Golf
Like the Epic driver, this is a beast of a club with its green underbelly and its grey-black carbon fibre top. The power on offer through this club is very impressive and the distances achieved were rarely matched by other clubs. This is a three wood for a low handicap player, as it does not punish a bad shot with lost distance as much as direction. Like other adjustable clubs in this list, the GBB Epic can have its loft changed to help it hit off the deck and the first cut.
The verdict:
As with all golf clubs, testing potential three woods yourself is a necessity, but the above all provide great results. The Ping G400, however, ticks all the key features of distance, forgiveness and appearance from all lies and in the most difficult conditions.
Register for free to continue reading
Registration is a free and easy way to support our truly independent journalism
By registering, you will also enjoy limited access to Premium articles, exclusive newsletters, commenting, and virtual events with our leading journalists
Already have an account? sign in