The Independent's journalism is supported by our readers. When you purchase through links on our site, we may earn commission.
6 best cordless vacuum cleaners
The best vacuum cleaner for every budget!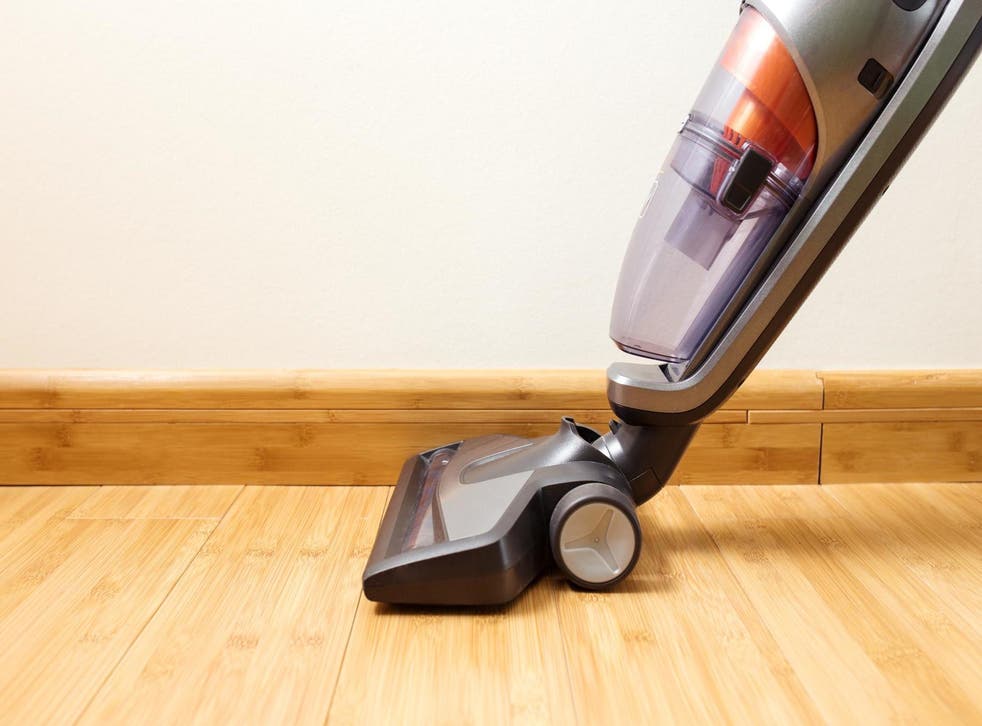 The joy of the cordless machine (and if you're doing chores like vacuuming, you need all the joy you can find) is you don't have to keep plugging and unplugging the cleaner as you move from room to room. The downside is that if it's battery-powered, it will lack the suction power of a corded machine and it's going to run out of charge sooner or later. Usually sooner.
As such, cordless cleaners have mostly been restricted to spot cleaning rather than as your main machine, though, as we'll see, Dyson aims to change all that with its latest model which is, the company claims, as powerful as a regular, corded upright or canister (also called a cylinder).
There are two kinds of cordless: handhelds which are compact, extra-lightweight and have spot cleaning written all over them, and larger, stick vacuums with full-length wands. The wand is the long, tube that connects from the bit in your hand to the floor tool. All the models here have a longer wand (though the Bissell is more of a spot cleaner, despite this).
Things to look out for include the run time of the battery between charges and how long it takes to recharge: you may well have had enough of vacuuming when the battery runs flat but waiting for hours before you can use it again can be annoying. It's important to check the weight – with smaller machines you may spend more time carrying them.
And it's worth asking if this machine can serve as your main cleaner or is only suitable as a secondary machine for those awkward dinner-party spills when dragging out the main, corded machine would cause so much of a disturbance your carefully cultivated ambience would be spoilt.
Dyson Cyclone V10: From $399.99, Dyson
This just-revealed stick vacuum from Dyson came with the announcement that the company is no longer developing corded machines because this one matches the power of a plugged-in model. That's down to the new, tiny V10 motor which is highly efficient and delivers suction for up to 60 minutes. In other words, this is not a companion to a corded cleaner: Dyson hopes it can be your only machine.
It's easy to assemble and has a range of attachments to suit different surfaces. One, nicknamed the Fluffy, uses carbon-fibre to attract dust to it and another is curved to make vacuuming the dust off the top of a refrigerator, say, an easy task.
The V10 is light enough to be easily manoeuvred and powerful enough, especially on the upper settings, to clean very thoroughly. Dyson says it will run for up to 60 minutes between charges, recharge time is a little over three hours to reach full capacity.
It's also designed to be quieter than many on the market.
The Cyclone V10 comes in three versions: Cyclone V10 Motorhead which has a regular-sized bin, $499.99, Cyclone V10 Animal with a bigger bin and which is designed to pick up pet hair, $599.99, and Cyclone V10 Absolute with the bigger bin and two additional cleaner heads, $699.99. All have the same motor and run time.
Run time: Up to 60 minutes
Recharge time: Around 3.5 hours
Weight: 5.5lbs MotorHead, 5.9lbs Animal, Absolute
Bin capacity: 0.14 gallons (0.53 litres) Motorhead, 0.2 gallons (0.76 litres) Animal, Absolute
Dyson V8 Animal: $496, Walmart
Until the release of the Cyclone V10, the Dyson V8 was about the best stick cordless available, thanks to a range of tools, powerful suction and run time of up to 40 minutes, enough for many users to do as much vacuuming as they need before they get bored. When you're using it, it's powerful and effective: the trigger instead of an on/off switch means the V8 is only working when the trigger is pressed, instead of running continuously as a corded machine does, which makes it run longer and gives the battery a longer life. It includes the "Fluffy" roller cleaning brush found on the V10, which is great for picking up dirt on wooden or other solid floors. Emptying the bin is satisfying and simple – as good as on the Cyclone V10 with its point-and-shoot system. Because the V10 has arrived, this has dropped in price by $100.
Run time: Up to 40 minutes
Recharge time: Around 5 hours
Weight: 5.8lbs
Bin capacity: 0.14 gallons (0.53 litres)
Dibea ST1601: $137.45, Gear Best
This is an affordable machine that has reasonable but not outstanding suction. Its design means the weight is loaded towards the top which isn't always ideal. Unlike some machines there's a noticeable distance between the motorized brush and the side of the surround, so it doesn't clean quite to the edges of rooms so easily which in turn means extra passes to clear all the dirt. Still, it has a good run time of up to 40 minutes in quiet mode (that is, not at full power, though this still has an acceptable run time of up to 25 minutes). When vacuuming under low furniture, the larger dirt cup means you can't reach quite as far as some vacuums here.
Run time: Up to 40 minutes
Recharge time: Around 4 hours
Weight: 4.5lbs
Bin capacity: 0.079 gallons (0.3 litres)
Hoover Linx Signature Stick BH50020: $179.99, Hoover
The Linx is lightweight and effective, though not quite as easy to manoeuvre around corners as some here. The dirt collection area is quite large so it doesn't reach as far under low furniture as you might like. It has a removable battery and separate charging unit, so if you opted to buy a second battery, you can keep going for longer while the drained battery recharges. However, since it only runs for 15 minutes and recharges take 12 times that, it's not a perfect solution. Suction is good, but it lags behind some rivals such as Dyson for pet hair collection.
Run time: Up to 15 minutes
Recharge time: Around 3 hours
Weight: 7.3lbs
Bin capacity: 0.18 gallons (0.7 litres)
Proscenic P8: $200.00, Amazon
The P8 looks like a Dyson but it's noisier and not as efficient. But it's quite a lot cheaper. It's pretty versatile thanks to a range of supplied tools for different floor types. Emptying the bin relies on gravity – unlike the Dyson Cyclone V10 and Dyson V8 which shoot the dirt out when you open the bin. The battery is removable, so the product could have an extended life even if the battery diminishes. You can also buy a second battery to extend usage time but note that the only place to recharge it is in the cleaner itself. Still, it's light and easy to use, even if it's not as good as a Dyson.
Run time: Up to 30 minutes
Recharge time: Around 4 hours
Weight: 6lbs
Bin capacity: 0.09 gallons (0.35 litres)
Shark ION Rocket IR101: $120.60, Walmart
This is a simpler Shark ION than the IONFlex above, because it lacks the advanced cleaning head which is especially good on bare floors, making this cleaner stronger on carpeted homes. But it still has the LED lights which are useful in darker areas. Design details, such as icons next to the power button to indicate settings for different floors and power levels, look good. Some of the tools, like the anti-allergen dust brush designed to grab every little dust particle from smooth surfaces, work very well. Like the pricier Shark above, this has a removable battery.
Run time: Up to 30 minutes
Recharge time: Around 3 hours
Weight: 7.2lbs
Bin capacity: 0.079 gallons (0.3 litres)
Verdict
It's not cheap, but the new Dyson Cyclone V10 isn't just a superb cleaner, it's a glimpse of the future. One day, all vacuums will be cordless, probably. The previous Dyson, the V8, is now more affordable, too. As are cleaners from other manufacturers, such as the Hoover Air Cordless Lift Bagless Upright BH51120PC which is novel and effective. And the Shark IonFlex DuoClean Cordless Ultra-Light IF201 with its LED headlights makes vacuuming in dark corners much easier.
IndyBest product reviews are unbiased, independent advice you can trust. On some occasions, we earn revenue if you click the links and buy the products, but we never allow this to bias our coverage. The reviews are compiled through a mix of expert opinion and real-world testing.