The Independent's journalism is supported by our readers. When you purchase through links on our site, we may earn commission.
10 best Nintendo Switch games
From the classics to the new lineup of fan favorites, these are the Switch games you need to try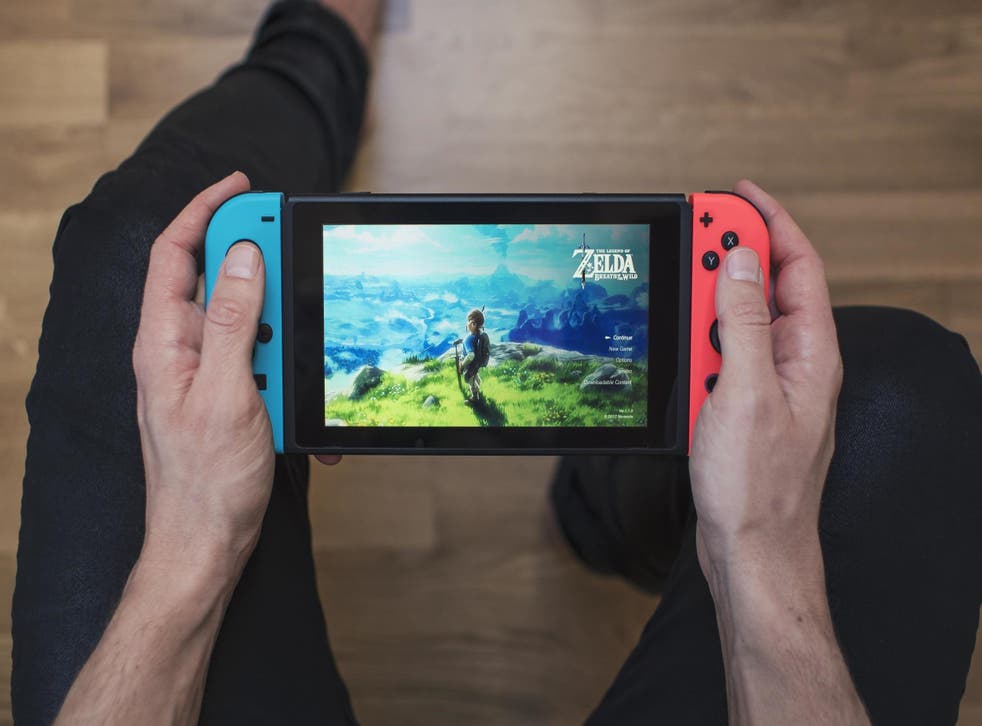 The Nintendo Switch recently turned one-year-old, and it did not disappoint during its first year. Amongst the big three consoles, the Switch had the best year, both in sales, and quality of games.
So, now a year has passed and you're ready to make the plunge and buy a Switch, or maybe you've already bought one and just don't know what the good games are. The good news, the Switch has a stellar lineup with just about any type of game you could want. But which ones do you choose?
Here are the top 10 must-own Nintendo Switch games.
1. The Legend of Zelda: Breath of the Wild: $54.99, Amazon
The fact that this game released at the same time as the Switch, and is still the best game on the system, is a testament to the sheer quality of the game. Breath of the Wild has all the charm and feel of Zelda but has a new refreshing way to explore the legendary Hyrule. Gamers can tackle any obstacle at any time in any way as this game is a mechanics playground. Link is totally customizable, and you are incentivized to use every weapon you pick up. This time, the emphasis is on survival. Battle, collect, cook, and save the princess. Every Switch owner should own this game.
2. Super Mario Odyssey: $48.66, Amazon
Owning a Nintendo console doesn't mean much if you don't own its iteration of Mario, and luckily, this version of Mario might be the best we've ever seen. Every Mario game has a unique twist, this time around Mario has a magical hat that allows you to possess your enemies. It's unique and opens options no other game in the series has ever had. Every world you visit feels like it could be a full-game experience on its own, but fortunately for all of us, they're all together in one amazing package. You can't go wrong with a Mario game, especially this one.
3. Mario Kart 8 Deluxe: $59.99, Amazon
Mario Kart is a staple of the gaming community, and this is one of, if not the best, iteration of the series. The game offers vibrant, colorful, upbeat fun that will have you practicing to beat your friends. Get to know every item as you hit and get hit by all sorts of crazy effects and power-ups. To top it all off, the classic battle mode that was missing in the prior installment returns. Pick this up and your friends will thank you whenever they come over.
4. Splatoon 2: $52.00, Amazon
Nintendo's take on the modern shooter, Splatoon 2, is an absolute joy. Trade in your bullets and gritty male action hero for paint and squid girls. While you can spray the opposition with paint, the actual objective is to cover the entire arena. As you do so, you can swim in and out of the painted floors, like a squid in water. With tons of different weapons, modes, and accessories, Splatoon 2 is an addiction.
5. Xenoblade Chronicles 2: $59.99, Gamestop
Xenoblade Chronicles 2 is THE definitive RPG for the Switch. Join Rex and his living blade Pyra on a refreshingly-positive journey to convince the various people of the world to work together. The battle system revolves around magical humans who can turn into blades, and starts out simple but gets more intricate as you progress. This is one of the better-looking games on this list - not just from a technical standpoint, but because of its anime-inspired art as well. This is a long, worthwhile experience that will stay with you for many years to come.
6. Bayonetta 2: $58.00, Amazon
This is the most stylish action-adventure/hack and slash game in existence and offers an interesting inversion of the hero's journey. The game is frantic, combo-heavy, gorgeous, and smooth. The title character owns every scene she's in. You'll fight through hordes of enemies just to see what she'll do next. If that isn't enough to convince you, consider its value - buying this game gets you the first Bayonetta for free. Two for the price of one.
7. Dark Souls Remastered: $39.99, Amazon
Dark Souls Remastered will have you traversing the classic and incredibly well-connected Lordran, once occupied by gods, now a world full of death, darkness, and ruin.
Hidden within its dreary aesthetic is a classic, real-time, RPG world teeming with personality and beauty. This is the definitive version and it's even better now that the Switch allows you to take it on the go. The difficulty of this game is legendary, but that's the point. Embrace the challenge. "Prepare to die."
8. Mario + Rabbids: Kingdom Battle: $29.99, Gamestop
This game could have easily been a shallow cash grab, but it's not! A challenging, crazy, fun, and cute turn-based strategy game, fans of the genre will be relieved to find a lot of deep options and strategies. However, those who're just looking for a fun, goofy time will also find that here. The Switch's biggest surprise is a must-play.
9. Celeste: $19.99, PlayStation Store
Super Meat Boy fused with Metroid, Celeste is an amazing platformer that stands up with the Nintendo greats. The interesting and challenging 16-bit, wall-clinging, platforming action on its own is good enough, but where Celeste truly shines is in the narrative. An out-of-nowhere story about depression and the pitfalls of modern life make this a must-play game with an important lesson. If nothing else, the story alone is worth every penny.
10. Shovel Knight: Treasure Trove: $24.99, Gamestop
Shovel Knight is a call back to classic gaming - which ends up doing classic gaming better than classic games. If you take all the best aspects of the 16-bit era and blend them together, you get Shovel Knight. It's fun, it's creative, and it's nostalgic. Jumping on your enemies with your pogo stick shovel is a pure joy. When you finish the game, you can then play it again, but with completely unique characters who open new areas to explore. Simply excellent.
The Verdict: Nintendo Switch games
Nintendo has had a stellar first year. Every game here will have you addicted, instantly. There isn't a wrong answer, but the games to get are definitely Mario and Zelda. Personally, The Legend of Zelda: Breath of the Wild is the best game on the Switch, but if, for some reason, that doesn't appeal to you, Super Mario Odyssey should do the trick.
IndyBest product reviews are unbiased, independent advice you can trust. On some occasions, we earn revenue if you click the links and buy the products, but we never allow this to bias our coverage. The reviews are compiled through a mix of expert opinion and real-world testing.
Register for free to continue reading
Registration is a free and easy way to support our truly independent journalism
By registering, you will also enjoy limited access to Premium articles, exclusive newsletters, commenting, and virtual events with our leading journalists
Already have an account? sign in