The Independent's journalism is supported by our readers. When you purchase through links on our site, we may earn commission.
10 best single malt scotch whiskies
Grab an antidote to the winter chill with a warming bottle from Scotland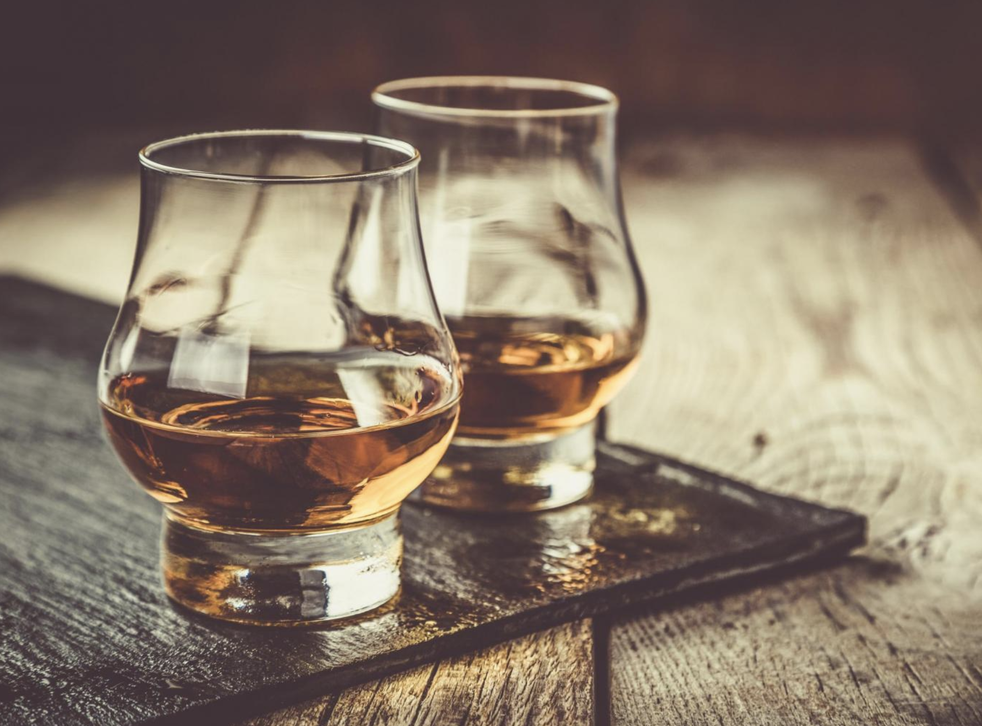 A scotch single malt is a drink like no other, synonymous with the sophistication of James Bond yet sewn into the fabric of proud working class life. It's a drink that demands appreciation and another glass. Mark Twain mused that "too much of anything is bad, but too much good whisky is barely enough", and we can't help but agree. Despite a lot of competition in recent years from the Far East and elsewhere, we think there are still ample grounds to argue that there's no beating the classic scotch single malt.
We are going to guide you through this often intimidating and mystical art and help you pick the right pour for your taste and budget. We're going to be going through the nose (scent), palate (initial taste) and finish (aftertaste) of each drop. Try adding a drop or two of water to the smokier and more complex pours to help unlock all the flavours.
1. Lagavulin 16 Year Old, 43%: $89.95, Wine Chateau
Our first whisky hails from the south of our favourite whisky-making region, the island of Islay. The island's whiskies are best known for being heavily peated, giving them that famous smoky spine. Lagavulin's 16-year-old expression is no exception to this peating. Its appearance is a deep amber, the nose begins with an overwhelming rush of smoke and bacon followed by the suggestion of sea air. The palate delivers on the nose's promises of smoky bacon, engulfing your mouth with what verges on charcoal. This is followed by hints of orange and exotic fruit, but these hints play second fiddle to the smoke throughout. Despite charcoal not sounding overly appetising, it entirely works – there is a reason this is commonly regarded as one of the best single malts in circulation.
2. Bruichladdich Black Art 5.1 1992 24 Year Old, 48.4%: $339.95, Mission Liquor
This offering from scotch stalwart Bruichladdich is the latest from its famous Black Art series, and the first by the new head distiller, Adam Hannett. The most premium whisky to feature on our list is as delicious as it is enigmatic, with the recipes for each whisky from the series a closely guarded secret. The nose is sweet – an entanglement of citrus, vanilla and a somehow sweet earthiness. The palate is deep and complex, exotic fruits mingle with a light smokiness before a long, creamy finish. It's a whisky that warrants it price and Delphic reputation.
3. Glenmorangie Signet, 46%: $169.95, Wine Chateau
The first popular high street distillery to appear on the list does so with one of its premium expressions. Glenmorangie Signet oozes class and is arguably the most decadent whisky to feature on the list, with the nose bringing a punch of deep cocoa and burnt citrus peels. The palate is thick and an orgy of sweet, indulgent notes – cinnamon and cocoa take the forefront ahead of hints orange and more exotic fruits. It has a dry, fruity finish. A perfect Christmas whisky.
4. Glen Grant 18 Year Old, 43%: $129.99, Central Wine Merchants
The Glen Grant 18 Year Old has been showered with honours in recent times, with whisky guru Jim Murray naming it his scotch of the year for 2017, and second place worldwide for the year. The nose is made up of mother's cooking, homely and warm, and it can be broken down into oaky tones mixed with hints of spice. The palate is sweet, characterised by a dominant vanilla and caramel marriage. The finish is long and satisfying, carrying through the sweetness of the palate and delivering on the nose's promise of spices. A truly top drawer whisky which could well cost a lot more than it does.
5. Aberlour 18 Year Old, 43%: $104.99, Applejack
This delicate and creamy expression by Speyside distillery Aberlour was only available to the French market before its general release in 2008. The nose is a vanilla and orange medley, as smooth as the whisky's age would indicate. The palate follows through with the vanilla and orange and introduces notes of caramel and apple before a smooth bittersweet chocolaty finish.
6. Talisker 10 Year Old, 45.8%: $49.98, Ace Spirits
The Talisker 10 is the most affordable whisky on our list and is another Islay instalment. The Talisker is no exception to Islay's smoky tendencies and this dominates the nose. Punches of thick smoke and a sea side breeze are joined by suggestions of garden fruits. The palate is intimidating – inescapable smoke is punctuated with stamps of pepper. The finish is long and satisfying. This is a great whisky for taking the edge off a long day, but it's certainly not for the faint of heart.
7. Glen Scotia Victoriana, 51.5%: $104.99, Findrare Whisky
The first whisky from the Campbeltown region is Glen Scotia's Victoriana edition. It is characterised by a gorgeous oakiness that begins with the nose, alongside touches of sugar and fruit. The palate is smooth and dominated by dark fruits before you meet a subtle cocoa during the smooth finish. It's got the strongest ABV on our list, but this is a whisky that is all too easy to drink.
8. Glen Garioch 12 Year Old, 48%: $52.99, Hi-Time Wine Cellars
Our second Speyside malt is the incredibly impressive Glen Garioch 12. The nose offers an abundance of guilty pleasures, with dark chocolate and honey coming to the forefront. The honey follows into the palate, adding a smooth carpet for hints of pepper and oak – an unlikely but delicious polygamist marriage. The long and satisfying finish gives way to the oakiness that was suggested in the nose and palate. This is a whisky with a complexity and maturity way beyond its 12-year aging process and is one of the finest 12-year-olds available.
9. Bowmore Darkest 15 Year Whisky, 43%: $66.99, Wine Chateau
Here's another inclusion for the Islay region (we love a touch of peat). This expression is matured in sherry casks and this bleeds through into the nose with sherry aromas dominating over an orgy of exotic spice. The palate is incredibly rich and thick, with a butterscotch skeleton fleshed out by caramel and syrup. The finish calls back to the spices and sherry.
10. The Ardmore Legacy, 40%: $54.97, Wine Chateau
A whisky distilled to celebrate the Highlands region, the Ardmore Legacy attempts to encapsulate that mystical Scottish landscape. The nose is reminiscent of frostbitten meadows with touches of peat emerging. The palate brings those peaty tones further to the fore as smokiness collides with vanilla notes, underpinned with suggestions of spice. The finish is dry and citrusy and concludes an easy-going, smooth pour.
The Verdict: Single malt scotch whisky
In our opinion, there is no better value whisky in the world, scotch or otherwise, than Lagavulin's 16 Year Old. The expression has been a staple of many top shelves for years and will be for years to come.
IndyBest product reviews are unbiased, independent advice you can trust. On some occasions, we earn revenue if you click the links and buy the products, but we never allow this to bias our coverage. The reviews are compiled through a mix of expert opinion and real-world testing.