The Independent's journalism is supported by our readers. When you purchase through links on our site, we may earn commission.
10 best Valentine's Day gifts for him that he'll actually want to receive
Whether it's something funny, unique or romantic, these are the present ideas your partner will adore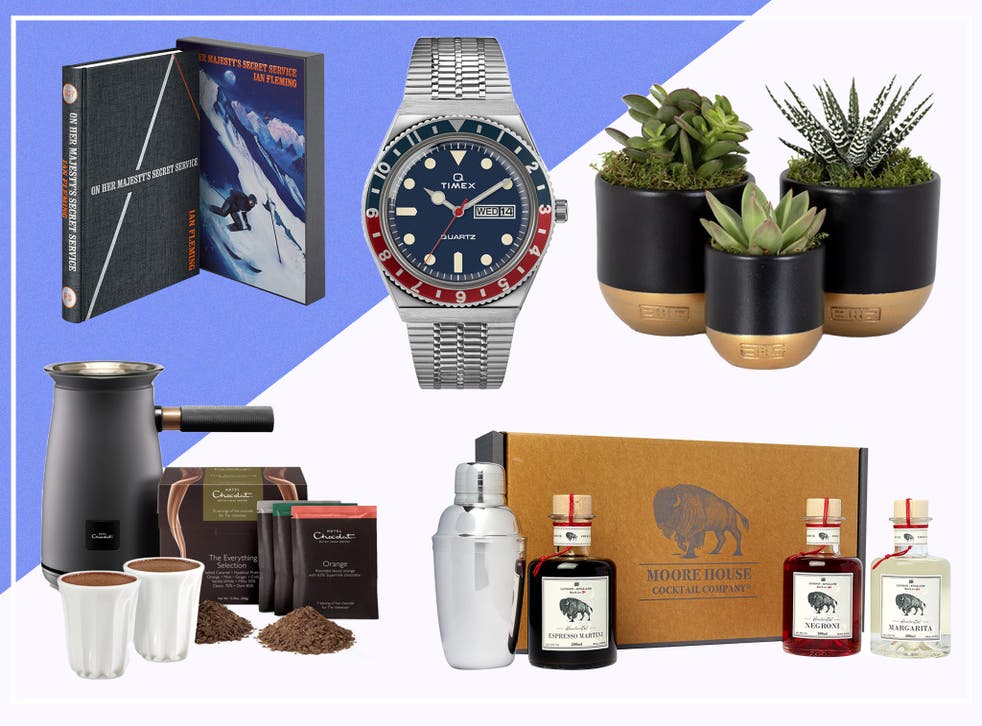 Buying a good Valentine's Day gift for him is tricky business. Valentine's Day is not as naturally splash-out as a birthday or Christmas, but neither is it an event you want to completely forgo gift buying.
A Valentine's Day gift for him needs to be meaningful and relatively affordable then, as well as practical. A fancy bottle of his favourite drink, a good book, and something that will have him smelling great when he takes you out for Valentine's Day dinner are all strong opening gambits.
Further left-field, think about a house plant – it'll last longer than flowers and can brighten up a WFH desk admirably – or an exploratory gift set for the naturally curious.
Avoid what you got him last year, a novelty gift, or anything heart-shaped. Remember we want it to be used past the 14th and we all know every gift buyer's worst nightmare is a present that goes unused.
Here we present to you some usual, failsafe suspects then, along with a selection of tailored options that might more closely fit your partner's interests.
Read more:
How we tested
For this piece, each item has been tested and experienced personally by our tester, whether that's a gift called in specifically to be reviewed for this article, or stand-out presents from Valentine's Days past.
As previously stated we've tried to go with a range of options here so you can tailor it down according to what you know about your partner. We judged the gifts firstly by how we would react to them on receiving, then their consequential enjoyment factor, and after that how practical they would be in the longer term, and how well they fit the bill within their category.
Consideration has also gone towards price and affordability, with none of the gifts straying too far over the £150 mark, and the majority of them sitting around that £50 sweet point.
The best Valentine's Day gifts for him for 2022 are:
The verdict: Valentine's gifts for him
For knock-out presentation and a gift that both of you can enjoy together, the Moore House build a cocktail box tops our list.
If you're looking for a personal touch and high quality luxury, look to the Smythson Panama notebook, while the Marshall major IV headphones make for a Valentine's gift that looks more expensive than its price tag; a fine pair of bluetooth headphones made by an iconic name, and all at £40 less than the latest Airpods.
Voucher codes
For the latest discounts on Valentine's Day gifts for him, try the links below:
Pair their gift with the best luxury chocolate boxes – they're so good you'll want them all to yourself
Register for free to continue reading
Registration is a free and easy way to support our truly independent journalism
By registering, you will also enjoy limited access to Premium articles, exclusive newsletters, commenting, and virtual events with our leading journalists
Already have an account? sign in