The Independent's journalism is supported by our readers. When you purchase through links on our site, we may earn commission.
8 best micellar cleansing waters
Don't waste your time using multiple cleansing products, try out the beauty world's latest favourite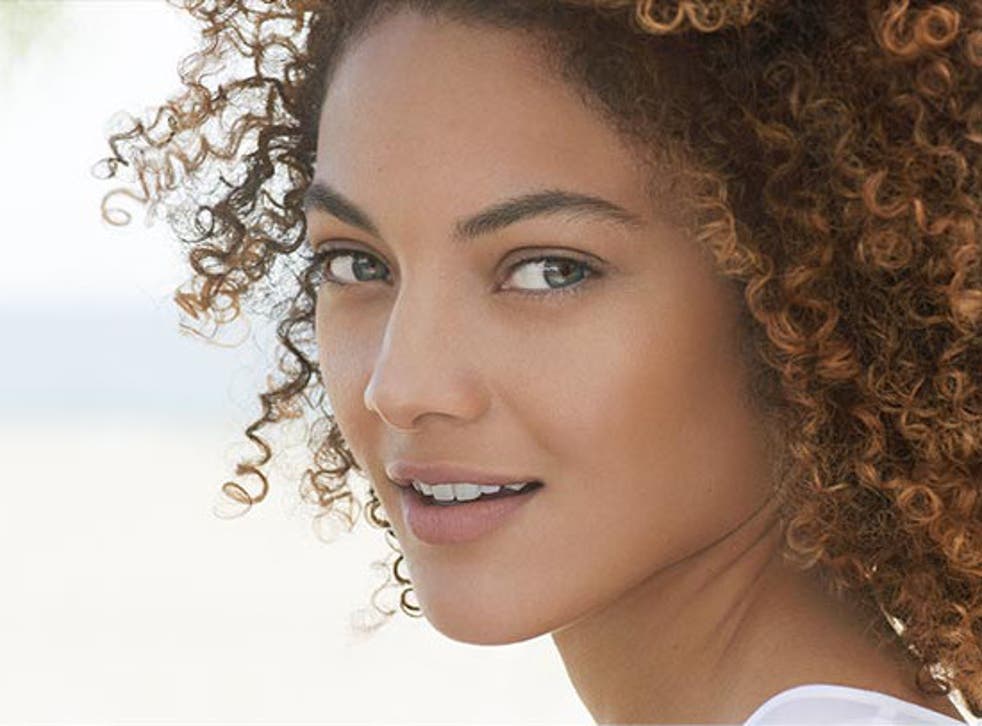 Sometimes keeping up with a complex skincare routine can be too much. From exfoliating to cleansing to toning to moisturising, it's hard to keep up with what you're supposed to be doing when. A micellar cleanser cuts out some of those steps, acting as a make-up remover, cleanser and toner in one swipe. Micellar waters are a non-rinsing formula, so you just need to apply to the face with a cotton pad, as you would a toner, making them perfect for those days when you don't have time for a hot cloth cleanse.
The trend started in France, where they offer an alternative to harsh mains water, and have been available in pharmacies there for years, but have only recently been picked up by the cult beauty world. Their tiny oil molecules, 'micelles' (hence the name), are designed to work like a magnet, attracting impurities and pulling them away without agitating or drying. The micelles are often suspended in thermal spa waters, which come direct from natural springs and are naturally mineral-enriched. They're ideal for sensitive skin and are often used by make-up artists backstage for minimal skin irritation after multiple make-up changes.
We've been putting bottles through their paces to see if they really work, testing for ease of use, effectiveness at removing make-up and skin condition after use. These are our favourites.
1. La Roche Posay Micellar Water: £11, boots.com
This is hypo-allergenic and includes thermal water sourced from a spring in the centre of France, which is rich in the elasticity-preserving antioxidant selenium and also has a much lighter texture than the other micellars. We found it worked particularly well on congested skin to remove excess sebum.
2. Garnier Micellar Cleansing Water: £3.29, superdrug.com
We found this left skin feeling super-clean without stripping moisture or leaving any trace of product left behind. It also made light work of removing stubborn make-up without damaging lashes — even waterproof mascara.
3. Simple Kind to Skin Micellar Cleansing Water: £2.19, superdrug.com
The water in this is triple purified to remove as many impurities as possible, making it great for skin that is easily irritated. Our tester found it was gentle and left skin feeling refreshed, removing make-up quickly, including eye make-up that was usually tough to get off. The price makes this a great one to take for a test drive if you're sceptical.
4. Bioderma Sensibio H2O: £10.20, boots.com
This cult cleanser is ultra-mild and contains fatty acids that help rebuild the skin's natural protection against the elements and bacteria. We found redness was reduced after a few days of use and it removed even waterproof eyeliners and mascaras easily. There's also a separate version to help restore dry skin.
5. REN Rosa Centifolia 3-in-1 Cleansing Water: £13, feelunique.com
REN's Rosa water easily removes everyday make-up. It contains Rose Otto Oil, which is commonly used as a pure facial oil to calm, hydrate and balance out red complexions — and also smells great. Perfect for adding a bit of luxury to an otherwise simple product.
6. L'Oreal Paris Skin Perfection Micellar Water: £3.33, boots.com
Our tester found that this removed make up easily, flushed out and tightened her pores and didn't leave her skin feeling greasy. Another good purse-friendly option for those on a budget.
7. Eau Thermale Avène Micellar Lotion Cleanser: £12.50, feelunique.com
Using Avène's eponymous French spring water for an extra-soothing formula, this leaves skin feeling fresh and clean and removes make-up easily. It also includes bisabolol, a naturally-occurring oil that improves the appearance of dry, damaged or flaky skin and is often used in anti-ageing products.
8. Darphin Azahar Cleansing Micellar Water: £25, darphin.co.uk
This, from the Parisian brand, removes grime and has a pleasantly subtle orange blossom fragrance. It's particularly good used in the morning to wake you up and leaves a great base for make-up without stripping moisture, thanks to neroli oil and bisabolol.
Verdict:
French brand La Roche Posay's micellar is light and gentle, with a nice fragrance and a reasonable price tag. However, if you just want to give micellar a test run or are on a budget, Garnier's is budget-friendly, effective and even removes waterproof mascara.
Register for free to continue reading
Registration is a free and easy way to support our truly independent journalism
By registering, you will also enjoy limited access to Premium articles, exclusive newsletters, commenting, and virtual events with our leading journalists
Already have an account? sign in
Register for free to continue reading
Registration is a free and easy way to support our truly independent journalism
By registering, you will also enjoy limited access to Premium articles, exclusive newsletters, commenting, and virtual events with our leading journalists
Already have an account? sign in