The Independent's journalism is supported by our readers. When you purchase through links on our site, we may earn commission.
8 best men's puffer and down jackets for keeping warm this winter
Tackle the elements head on with a lightweight number that doesn't compromise on style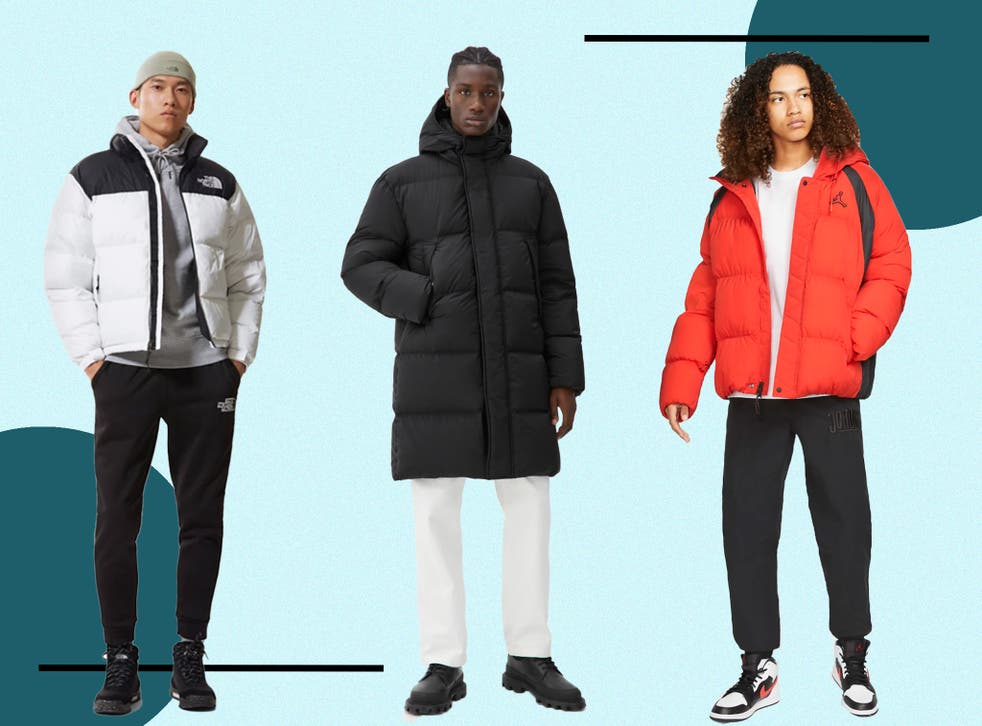 As cold, stormy weather grips the UK, it seems sensible to consider packing out your outdoor wardrobe with some practical items to keep you toasty during the winter. Puffer jackets are a great option and not only do they keep you warm, they are also experiencing a bit of a renaissance, with many high-profile brands and fashion houses launching retro puffer jackets to the shelves – with the insulation credentials to match.
Puffer jackets are so-called because the stitching makes each section "puff" out, with synthetic insulation providing the warming layer between you and the outside world. The stitching can be altered depending on the fit of the jacket, so diamond or diagonal stitching often lends itself to a tighter, body-hugging style, for instance.
Essentially the differences between puffer jackets and down jackets are few and far between, but puffer jackets do not use down in the conventional sense of the word, as rather being from natural sources, their insulation is synthetic. This can be better for the environment, as it is often made from recycled materials, and there are also advantages to puffer jackets when it comes to washing too. Synthetic materials do not clump together in the same way as down feathers and their "puffiness" is retained more readily when the coat's dry.
How we tested
As the weather has become colder, this has given us the perfect opportunity to test these jackets in a range of settings, from ice-cold mornings to wet and windy evenings. We tested them as outer jackets and their layering credentials as mid-layers, and also assessed their waterproof abilities by taking them out in the rain. We also evaluated the product quality by testing fastenings, zips and pockets when in real-world use.
Read more:
The best men's puffer jackets for 2021 are:
The verdict: Men's puffer jackets
Our best in test is the Finisterre nimbus jacket. It's the jacket we got on best with on a day-to-day basis, and we think it provides ample warmth and flexibility for everyday performance, at a reasonable price too. If you're looking for something more lightweight and high-performing, you can't go far wrong with Arc'Teryx, and if you're after something a little thinner and more supple, we'd highly recommend the Patagonia silent down shirt as an excellent mid layer option.
Voucher codes
For the latest discounts on outdoor and sports gear, try the links below:
Put your best foot forward with our best walking socks that keep feet warm, comfortable and dry
Register for free to continue reading
Registration is a free and easy way to support our truly independent journalism
By registering, you will also enjoy limited access to Premium articles, exclusive newsletters, commenting, and virtual events with our leading journalists
Already have an account? sign in