The Independent's journalism is supported by our readers. When you purchase through links on our site, we may earn commission.
7 best beard trimmers to keep your facial hair under control
Maintaining your look is important, so we tried and tested the top tools from the likes of Philips and Braun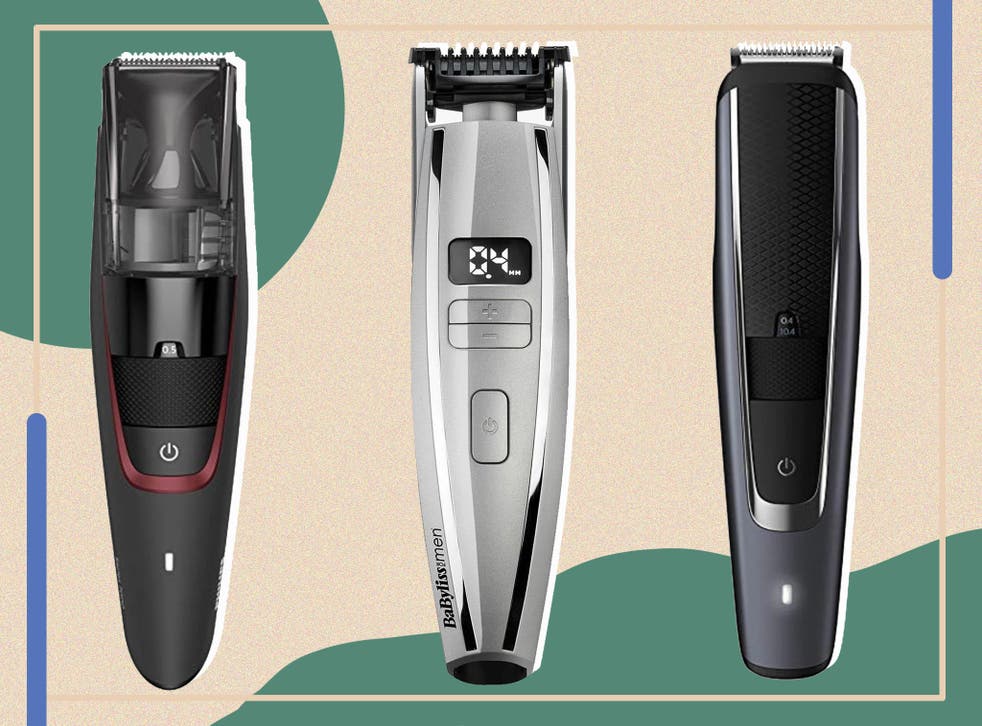 During the various lockdowns we've endured over the past years, it was pretty tempting to leave the fate of your follicles in the hands of the facial-hair gods. After all, there's no point in routine pruning if the only other sentient being that'll see you is your cat, right?
Wrong. Lockdown was a great opportunity to refine our grooming routines and have carte blanche for experimenting with new looks that are here to stay.
And now that you can actually show off your new look to others, there's never been a better time to invest in the grooming essentials that can take your trim to next level.
That said, you'll need a good machine if you want to get the job done properly. In fact, choose well and your beard trimmer can facilitate the sculpting of all manner of facial hairstyles.
How we tested
With that in mind, we went in search of the best beard trimmers on the market and put them to the test. They had to be versatile, easy to operate and offer good value for money. Below, you'll find a list of our favourites.
Read more:
The best beard trimmers in 2022 are:
FAQs beard trimmers
Are there any benefits to corded trimmers vs cordless?
In short, yes. Corded clippers need to be plugged in to work, but as they are always connected to an electrical source, they can be comfortably used for as long as it takes to trim your hair without running out of power. They're often cheaper too, so if you're shopping on a budget, look for a corded design.
Cordless beard trimmers can be used anywhere without being plugged into an electrical source so you won't encounter any cord issues. They're more convenient, especially for travel, but you are more restricted on time, as you're relying on a charged battery.
Can I use a beard trimmer for short stubble?
It depends on the beard trimmer. Many come with specific attachments you can use for shorter hair, so make sure your check before you buy to avoid buying one that doesn't have a blade short enough to trim stubble or long enough to tackle a longer beard.
What should I do to take care of the blades?
With any hair removal device, it's important to keep the blades clean and hygienic, to not only prolong its life but also to get the best performance from it. Dirty blades clogged with hair can be unable to trim properly and can cause irritation.
Often beard trimmers come with a cleaning brush, which has very fine bristles to sweep away accumulating dust and dirt in the blades and the body, but they can also be bought separately. Additionally, hot water can kill germs so you can also rinse the blade. Beforehand, make sure to check if your device is safe to get wet.
Things to consider when buying a beard trimmer:
When shopping for a new beard trimmer, firstly, take into consideration the charge time. Some trimmers can take up to eight hours to charge and the first time you use it, you will need to charge it before you can use it.
Secondly, decide whether you want a corded or cordless design, and which one will best suit your convenience and needs, as well as checking how many adjustable length settings there are, depending on whether you want to trim a long beard or maintain a shorter stubble.
Next up, is it waterproof? Most beard trimmers are, making them to safe to use in the shower, but not all, so make sure you check before you commit to a new one.
Lastly, consider ease of cleaning, does it come with a cleaning brush? Is it safe to be rinsed under hot water? How often will you need to clean it? These are all important points to tick off your checklist when shopping for a new beard trimmer, whatever your budget.
The verdict: Beard trimmers
Philips's oneblade delivers plenty of bang for a relatively small amount of buck. Granted, it offers fewer cutting lengths than some of the top-tier options, but it still has everything the average guy needs to keep his facial hair in check.
Voucher codes
For offers on beard trimmers and other grooming products, try the links below:
To help you keep your facial hair in check, we've found the best beard oils
Register for free to continue reading
Registration is a free and easy way to support our truly independent journalism
By registering, you will also enjoy limited access to Premium articles, exclusive newsletters, commenting, and virtual events with our leading journalists
Already have an account? sign in
Register for free to continue reading
Registration is a free and easy way to support our truly independent journalism
By registering, you will also enjoy limited access to Premium articles, exclusive newsletters, commenting, and virtual events with our leading journalists
Already have an account? sign in