The Independent's journalism is supported by our readers. When you purchase through links on our site, we may earn commission.
9 best vegan cheeses for pizza, pasta, toasties and more
Hankering for some fantastic fromage? These taste just as good as the real thing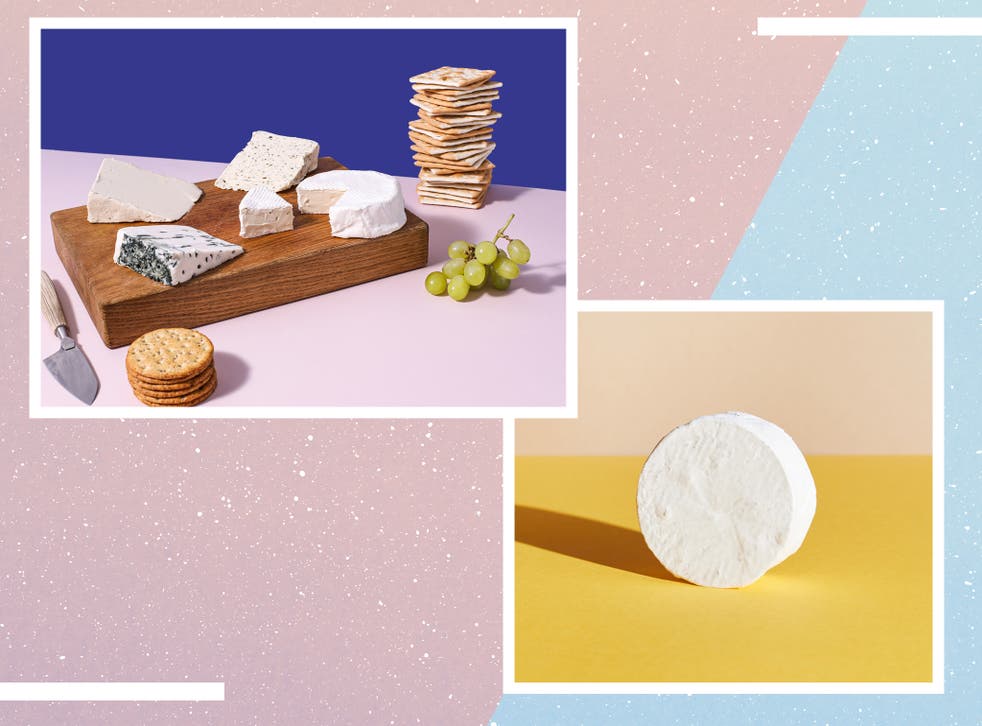 How many times have you heard someone say they couldn't possibly go vegan because they love cheese too much? We imagine dozens.
There was a time when those people could have been excused. Makers of plant-based cheese alternatives have taken a while to perfect their wares, which were not always the most appetising to eat. But now vegan cheese lovers are spoilt for choice.
Today, countless brands offer cruelty-free fromage of all varieties imaginable. You can find cheddar, smoked, chilli, spreadable, grated, sliced and blue alternatives even in standard supermarkets.
Until recently, most vegan cheeses available on the high street were made from a coconut oil base, which is fine and does lend itself to a good texture, but sometimes the coconut flavour could be a little overpowering. Now there are a number of options made from nuts, and many coconut-based recipes have been refined for a far superior cheese.
How we tested
We tested a wide range of plant-based contenders, including those from mainstream supermarkets and brands from more specialist suppliers. We looked for those made from nuts and those from coconut oil, and aimed to include an assorted range of cheese styles. With all these options, you're cheddar off without dairy.
Read more:
The best vegan cheeses for 2022 are:
The verdict: Vegan cheeses
Taste-testing these vegan cheeses confirmed what we already knew: nut-based vegan cheeses reign. Their flavour and texture are so similar to traditional dairy cheese, and they are ultra-creamy. Of all those we tried, Nettle macadamia white is our best buy for its outstanding flavour and smoothness. We had never tasted plant-based cheese like it. We also love the Honestly Tasty full collection for creating a showpiece cheese board on special occasions, and the Mexicana vegan block for its tang, kick and versatility.
Voucher codes
For the latest offers on food and drink, try the links below:
Enjoy plant-based goodness delivered to your door with the best vegan subscription boxes
Register for free to continue reading
Registration is a free and easy way to support our truly independent journalism
By registering, you will also enjoy limited access to Premium articles, exclusive newsletters, commenting, and virtual events with our leading journalists
Already have an account? sign in
Register for free to continue reading
Registration is a free and easy way to support our truly independent journalism
By registering, you will also enjoy limited access to Premium articles, exclusive newsletters, commenting, and virtual events with our leading journalists
Already have an account? sign in