10 best vegan wines
You might not know it, but many of the bottles in your collection could contain animal products. These are the producers embracing the plant-based buzz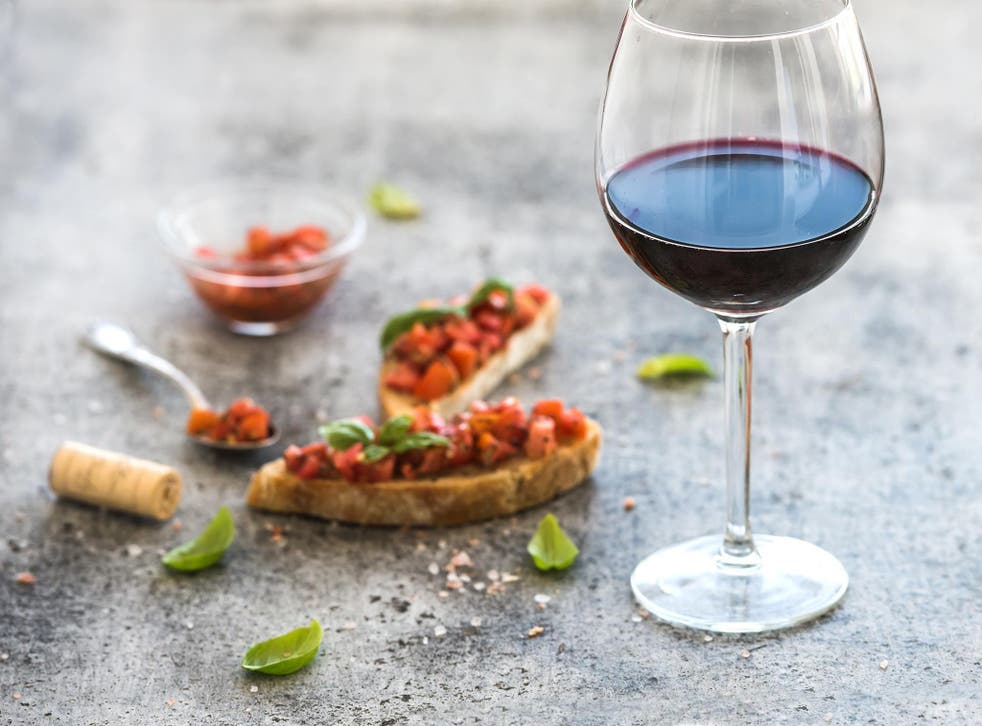 If there has been one buzzword in the food and drink world recently, "vegan" is surely it. The UK has seemingly gone gaga for all things animal-free, making it near-impossible to walk down a supermarket aisle without tripping over a tempting packet of tofu.
If you've recently embraced this lifestyle choice or have just been trying Veganuary on for size, you'll obviously be aware of the meat products you need to avoid. However, when purging your life of all things animal, did you remember to check your wine rack? You might have thought your vino was a safe, plant-based zone (it's just grapes, isn't it?) but we're here to tell you it's not necessarily the case.
Traditionally, a number of animal products have been used during the fining process (the bit that helps make the wine clearer, stabilised and less bitter). These fining agents can include milk proteins, egg whites, gelatine or even fish bladder.
However, thanks to the vegan surge, both supermarkets and wine producers have wised up and ditched the animal products. Replacing them are clay- or charcoal-based alternatives, safe for both vegans and vegetarians alike. We've also seen natural wines grow in popularity. Often appearing cloudy, with no fining agent used at all, these organic and biodynamic wines are likely to appeal to vegans.
From a taste perspective, if you're used to a plant-based diet, you might find that you enjoy white wine over heavier, "meatier" reds. However, the reds we've chosen work excellently with bean and lentil-based stews, mushrooms and aubergines. Of course there are plenty of great base ingredients that act as flavour carriers – take tofu for example – which you could enjoy with any type or grape, just adapt the accompanying herbs and spices accordingly.
Most vegan wine will be labelled accordingly, but if you're still unsure, Barnivore is a great website which boasts a database of over 36,000 wines, beers and spirits. Simply type in the name of your wine and Barnivore will let you know if it's vegan or not. Ordering your wine online is another sure-fire way of ensuring you stick to the vegan varieties, with many websites having a handy vegan section – saving you the bother of traipsing up and down the wine aisle, checking each individual label. The team at Crummbs have rounded up their perfect accompaniments to a meatless meal, to see you through Veganuary and beyond.
Barossa Viognier 2017, 13%: £60 (case of six), Marks & Spencer
If you're a fan of chardonnay, we think you'll love this easy-drinking viognier (pronounced "vee-own-yay") from the historic Barossa region in Southern Australia. This silky-smooth white is a joy to drink, thanks to the aromatic apricot on the nose and a spicy-yet-fresh finish. With plenty of body, it's interesting enough to drink on its own, but also pairs well with a whole host of spicy dishes. We enjoyed ours with sumac-roasted cauliflower and a fiery tofu and noodle stir-fry. Just over half of the wine range at M&S is now suitable for vegans.
San Leo Brut NV Glera Italian Prosecco, 11%: £10.99, Waitrose
With over 700 vegan wines in the range, you're guaranteed to find an animal-free vino you love at Waitrose. If you need a little help narrowing your choice down, may we suggest the supermarket's best-selling prosecco? Fresh and fruity with a smooth and gentle fizz, drink alone or add fruit juice for an easy aperitif. Next time you're running late for a party, you'll be able to reach for this award-winning bottle with confidence.
Foxglove Chardonnay, 13.5%: £21.99, Selfridges
With a vibrant vegan restaurant scene, is it any wonder we've gone to California to select a chardonnay for this round-up? Produced by the well-respected Varner twins, Foxglove showcases fresh citrus notes with a rich, long finish. To enhance the complex subtleties of this elegant wine, enjoy with caramelised butternut squash or sweet potato, finishing dishes with a generous handful of toasted nuts.
Vinalba Malbec Bonarda 2016, 14%: £9.99, Majestic
You might think "meaty" malbecs are off limits if you're avoiding animal products, but we reckon this aromatic red is an ideal pairing for an aubergine bake. Smooth and balanced, expect a floral, cherry flavour and a rich, silky-smooth finish. To really make the most of this best-selling Argentinian, we'd recommend leaving it to breathe for around 30 minutes before serving, if you have time (or can bear to wait that long). To make life easier, Majestic has grouped its vegan range together.
Taste the Difference Beaujolais-Villages Coteaux Gratiniques, 13%: £9, Sainsbury's
Sainsbury's carries over 245 vegan wines, all of which are clearly labelled as such. Light enough to serve at lunch, this Taste the Difference wine from Mont Brouilly (north of Lyon in France) is bursting with juicy red berries. A versatile red that can be served lightly chilled, we like ours poured over strawberries or with berry-based desserts for something a little different.
LIV Vinho Verde Rosé, Portugal 2015, 12.5%: £10, Borough Wines
Excellent with a summer salad, this light, dry rosé from Portugal is full of fresh herbs on the nose, with a refreshing minerality that transports you to the seaside. The owners of this family-run vineyard believe in minimal intervention, allowing the surrounding landscape and nature to shape how the final bottle tastes. We'll be packing ours into our picnic basket at the earliest opportunity and enjoying with crudités.
Grüner Veltliner 2016 Ebner-Ebenauer, 12%: £16, Roberson Wines
Located in Austria, this small vineyard is run by a husband-and-wife team, producing this super-fresh white, which zings with flavour. One of Roberson's best-selling wines, you can expect clean apple and a light pepperiness on the nose, with an overall medium body. We like this beautifully balanced wine as an aperitif but it also pairs well with artichoke, ripe avocado or lightly grilled asparagus.
Aldi Organic Prosecco, 11.5%: £7.99, Aldi
This organic Italian fizz will appeal to vegans for its eco-credentials as well as its award-winning, extra-dry flavour profile. The family-run vineyard that produces it takes a natural approach to wine production, shunning pesticides and picking grapes by hand. Expect crunchy green-apple and pear followed with a sweet honeycomb on the nose. Using renewable energy where possible during production, this is a great-value drop that ticks many boxes.
Thomson & Scott Skinny Brut NV, 12%: £52, Harvey Nichols
Founder Amanda Thomson grew up on a vegetarian, sugar-free diet, and driven by her love of champagne, created a range of "skinny" sparkling wines. Boasting less than 0.1g of sugar per litre (and only 60 calories per glass), this premium cuvée uses a blend of pinot noir and chardonnay grapes. The result is an elegant, aromatic fizz with a nutty finish.
Fento Wines La Liebre y la Tortuga, 12.5%: £13.95, Honest Grapes
Although translated as "the hare and the tortoise", thankfully, this vegan wine contains neither. Created on the Spanish-Portuguese border, this has all the characteristics you'd expect from an albariño – fresh zest, lively citrus, aromatic herbs – and is good value for money. A young white that's great to drink now.
The Verdict: Vegan wines
With such a wide range of vegan wines available, we found it hard to award just one wine the Best Buy. Instead we've tried to highlight a selection of supermarkets and wine merchants that offer a broad selection of wines that are suitable for vegans, across a range of prices and tastes. Head to these sellers and we're confident you'll find a vegan variation of your favourite grape, whether that's a white, red, rosé or sparkling, all of which should be clearly labelled. Having said that we found the Barossa from M&S could hold its own against a variety of herbs and spices. Although white wine is often associated with light summer dishes, this quaffable style had enough body to drink alone during the winter months as well – a great all-rounder at a good price.
IndyBest product reviews are unbiased, independent advice you can trust. On some occasions, we earn revenue if you click the links and buy the products, but we never allow this to bias our coverage. The reviews are compiled through a mix of expert opinion and real-world testing.