The Independent's journalism is supported by our readers. When you purchase through links on our site, we may earn commission.
9 best turntables under £500
Bring your vinyl back to life with a top-sounding record player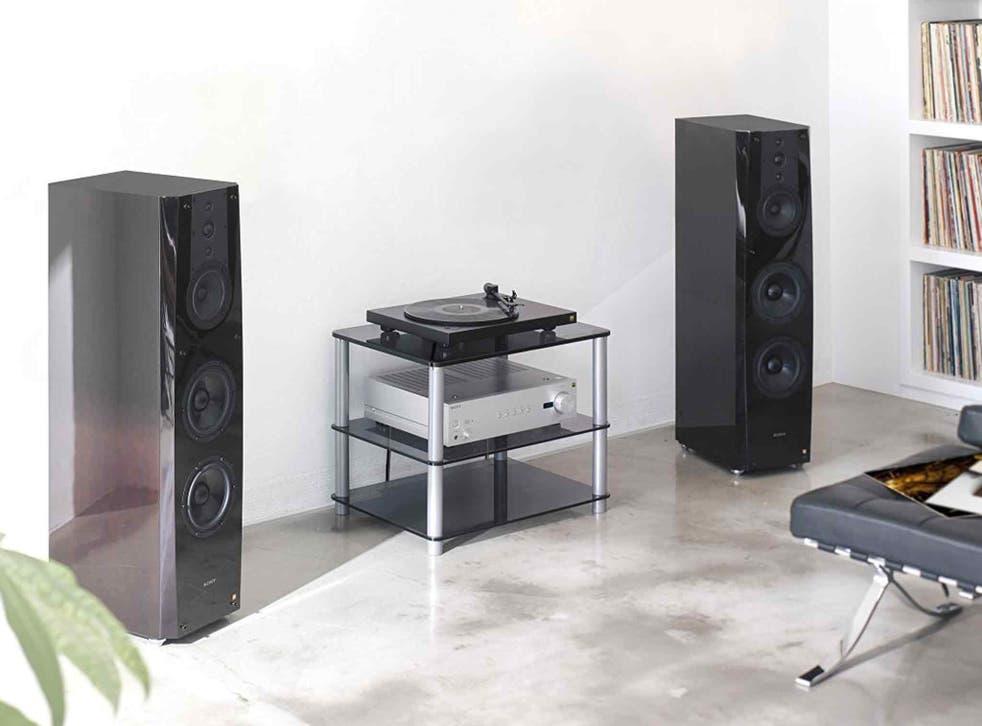 After years of being usurped by cassettes, CDs, Minidiscs, MP3s, Spotify, and all other kinds of musical formats, old man Vinyl is still standing strong, like a proud Jedi at the top of a mountain at the end of the last Star Wars film. It seems that no matter how hard we try, the rich sound and tangible nature of an album cut onto a dining plate-size platter just can't be beaten. Hence, while record collecting enjoys another big blast in the sunshine, attention turns to where best to play your brand new acquisitions.
Record players (aka turntables, decks etc, they all mean the same thing) can range from under £100, to a few thousand. If you're ducking under the £100 range, you could get a great looking piece with in-built speakers, but lesser sound quality, and a more fragile, lightweight feel.
Then at the higher end, you can literally spend a fortune on a work of art, with impeccable sound quality. However, in the mid-range, from around £250-£500, there are some terrific options, that look, feel, and sound fantastic. The only drawback being that for all of them you will need a separate amp with speakers to plug them into.
In our case, the ones we've selected are all manual, which means that you will be required to add and remove the needle to the record yourself, and one or two are "belt driven" which means you may need to change the RPM – generally between 33rpm and 45rpm – manually too. This only causes problems for people looking to DJ their records, who would be wiser to look at direct drives. If that happens to be you, please, head straight for the Numark TTX USB or the Stanton STR8150 and ignore the rest.
Everyone else, here's nine of the best under £500.
1. Rega Planar 2: £375, Amazon
British company Rega has been making excellent record decks for years and this one maintains the high standards its keeps. A solid turntable in an understated, rather sophisticated design (the white version looks great), which is easy to set up – like a simple jigsaw even a toddler could do, it consists of just a few separate elements and the resulting sound is terrific. Having to manually change speeds by shifting the belt beneath the main platter is but a small price to pay. The top choice.
2. Audio-Technica AT-LP5 USB Turntable: £330, Amazon
This is a lovely looking, sturdy turntable but the best thing about it is that it sounds, as you'd expect from headphones specialists, excellent. It's also really easy to put together - you just plug it into your amp and away you go - and there's a USB output that comes with Audacity software included, for anyone keen to digitise their vinyl onto their PC or Mac. At a very reasonable price, it's hard to fault.
3. Numark TTX USB: £440, DJ Tech Direct
Sturdy, heavy, durable and with a backlit LCD display – this is a turntable designed for someone looking to do a bit more than just play an album from start to finish in the lounge. Ideal for budding turntablists from the company that specialises in DJ equipment, it's a modern deck intended for scratching and mixing. All in all, boasting the ability to digitise your music too, this is a wonderful piece of equipment. And a steal at under £500.
4. LENCO L-85: £120, John Lewis
For a record hunter with a slightly smaller budget, this is a decent option. It plugs into your home stereo, you can convert your collection onto MP3 by recording directly onto a USB stick, or you can find your own software online (like Audacity). It comes in a nice vibrant range of colours – the red is particularly jolly – and while it may not have the rich sound of some of the others, for the money, it's the best cheap turntable on the list.
5. Pro-Ject RPM 1 Carbon: £349, Amazon
If you want to impress your muso pals with a snazzy design, this is the one. It's like an art installation for your records in a high gloss finish, and feels less cumbersome than some of the other options. Shifting the belt to suit albums or 45s might be a slight turn off for impatient thrill seekers, but for the wow factor, and with a crisp sound, it's a really good bet.
6. Sony PS-HX500: £299, Amazon
This turntable is another case of Sony proving it can basically do everything. You can record hi-res tracks directly onto your computer, or you can just sit back and listen to albums from start to finish with impeccable sound. It has a simple all-black elegant design with a classic plinth - probably the top choice for avid vinyl enthusiasts looking to expertly digitise their collection.
7. Stanton STR8150: £469, Amazon
If you were to talk to a turntable trainspotter, they'd use flummoxing technical words like "torque", but really, all you need to know about this record player is that it rivals the legendary Technics 1210 and 1200 as the ultimate "deck" for people who like to cleverly manipulate their vinyl, with beat matching and scratching. It's that good.
8. Music Hall MMF-2.2 Turntable: £349, Audio Emotion
This is one of the few turntables on the list that doesn't come with a USB connection, and that's no bad thing. This is simply a well-made record player built to do a great job of playing records. Solid and reliable, you can get this in red, white or black, and it's super simple to assemble. It's a great choice for anyone who wants a fuss-free and simple record player.
9. Teac Tn300: £229, Amazon
This would work as a decent first record player for someone who is just dipping their toe into collecting vinyl. It's got great sound quality, and is reassuringly weighty - which any keen buyer of turntables will know is massively important. It's one of the cheaper options; the cherry version would look particularly groovy in any student digs.
Verdict
There's something for everyone looking to spin their vinyl. If you're looking to digitise a big collection, go for the Sony PS-HX500, for a great design, the Pro-Ject RPM 1 Carbon looks terrific. But for the best value of the bunch – for turntables to enjoy albums from start to finish – go for the Rega Planar 2.
Register for free to continue reading
Registration is a free and easy way to support our truly independent journalism
By registering, you will also enjoy limited access to Premium articles, exclusive newsletters, commenting, and virtual events with our leading journalists
Already have an account? sign in