The Independent's journalism is supported by our readers. When you purchase through links on our site, we may earn commission.
8 best dash cams that can help you stay safe on the roads
With collision alerts, night vision, built-in wifi and more, these nifty gadgets will help you keep an eye out while you're behind the wheel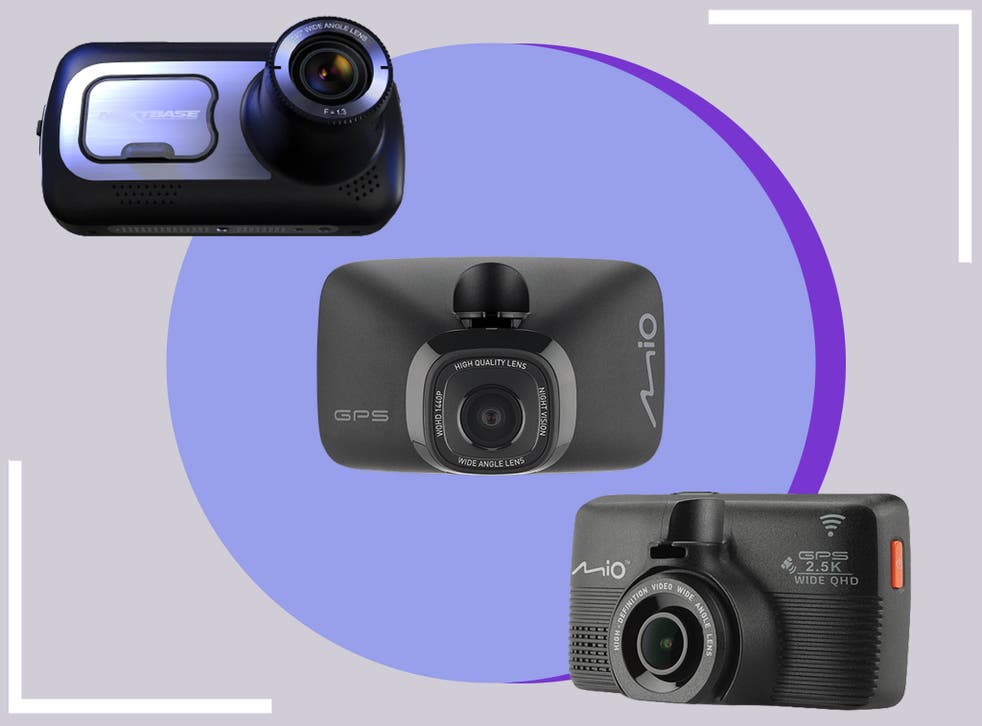 You only have to spend a few minutes looking at YouTube to know there are some dreadful drivers on our roads. Their antics can wipe out your hard-earned no claims bonus in a matter of seconds, so making sure you have a witness to any wrongdoing in the form of a decent dash cam has never been more important.
On average, crash-for-cash crimes are costing UK drivers an estimated £340m a year, bumping up premiums for everyone, reports The Insurance Fraud Bureau. But decent dash cam footage could protect you from having to fork out for a false claim, and some insurers may even offer money off your premium for using a camera.
Modern devices are packed with features such as G-force sensors to measure impacts, GPS to pinpoint your position and speed, and even collision avoidance software to warn you if you are approaching other vehicles too quickly.
Many also include built-in wifi and Bluetooth, which can make it easy to alter settings and download footage to your phone.
We put a range of the latest models through their paces, in daylight and at night, and found examples at a variety of price points to suit both the best drivers and those who just want protection on the odd trip into town.
Read more:
But whichever camera you choose, make sure you position it out of your eye line, and always keep your windscreen clean inside and out – we found having clear glass had a big impact on image quality right across the range of models.
The best dash cams for 2021 are:
The verdict: Dash Cams
The 522GW from Nextbase is a superb camera that's loaded with features and provides excellent footage with fine detail. If you are looking for a real bargain and don't mind either fitting the rear camera module and hard wiring kit yourself – or can call on an auto-electrician – then grab the Kenwood. The Mio MiVue 812 and 798 cameras, with their safety camera warnings, are also excellent products if you don't mind their smaller buttons.
Voucher codes
For the latest discounts on tech products, try the links below:
Want to feel as safe as possible at home as well as on the road? Read our round-up of the best video doorbells
Register for free to continue reading
Registration is a free and easy way to support our truly independent journalism
By registering, you will also enjoy limited access to Premium articles, exclusive newsletters, commenting, and virtual events with our leading journalists
Already have an account? sign in
Register for free to continue reading
Registration is a free and easy way to support our truly independent journalism
By registering, you will also enjoy limited access to Premium articles, exclusive newsletters, commenting, and virtual events with our leading journalists
Already have an account? sign in