The Independent's journalism is supported by our readers. When you purchase through links on our site, we may earn commission.
7 best webcams for video calls and streaming
From WFH Zoom calls to content creation, these top players will bring you into focus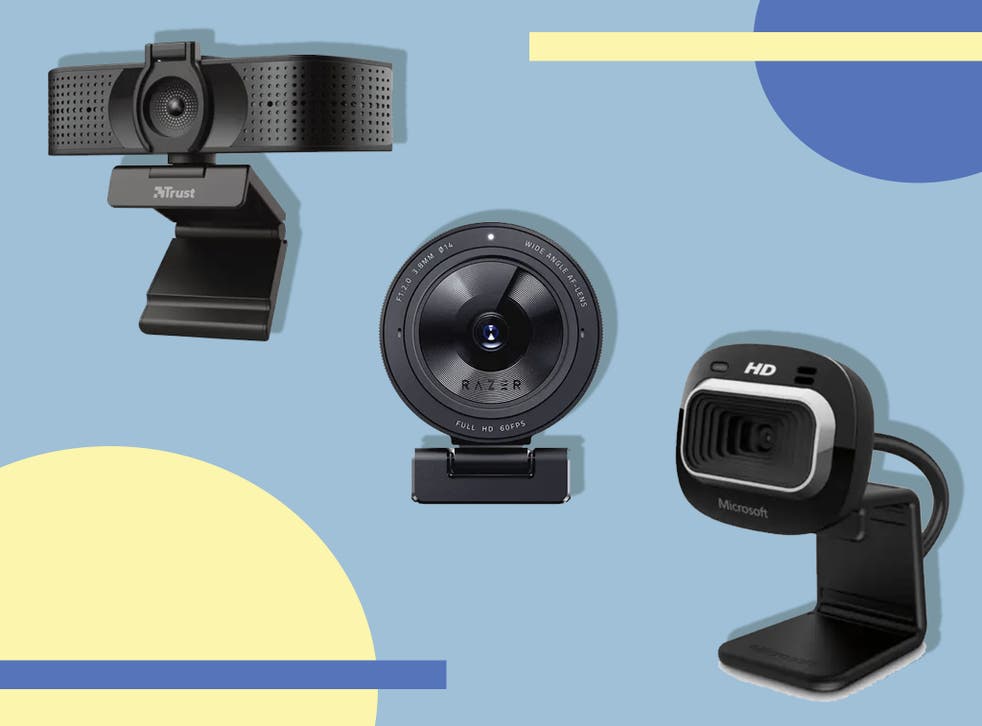 The pandemic and subsequent work from home revolution has changed the part webcams play in our lives.
Once underused on laptops and tablets, and an echo of a slightly turn-of-the-century MSN-era culture on desktops, they now hold a far more prominent position in our lives.
Image quality and the ability to be seen and heard while on Zoom or Teams calls has become more vital than ever and looks set to stay even post lockdowns.
Picking a good work from home webcam is fairly straightforward, as there are many options. But it pays to do a bit of research when it comes to streaming quality, resolution, field-of-view and connection options to make sure you're making the most of your setup.
If you're looking into streaming on Twitch or other social media platforms, pay close attention to the resolution, field of view and how it responds to different lighting conditions. Many dedicated streaming webcams have clever low-light and colour rendition settings that allow them to perform more adaptively than your average conference call camera.
Read more:
How we tested
We tested these webcams over a period of a few weeks of regular activity – mainly Zoom and Microsoft Teams calls. Although not tested specifically for streaming ability, we did go into our PC's "camera" app and change the lighting conditions, as well as the camera's settings, to closely mimic the different ranges of operating conditions the camera's are likely to be used in. Here are the one's that came out on top.
The best webcams for 2022 are:
Webcam FAQs
Things to consider when buying a webcam
There are a few key points to consider when shopping for a new webcam. Towards the top of the list should be picture quality, which is made up of resolution, frame rate and extra features like HDR and autofocus. The former should ideally be Full HD, also known as 1080p, and the frame rate should be at least 30 frames per second. Some cameras offer 60fps, which produces smoother motion, but enabling this tends to lower the resolution to 720p, which is regular HD and still acceptable in most cases.
While some webcams now offer 4K resolution, like the Logitech Brio (£145.89, Amazon.co.uk), this often isn't worth the extra expense as most video chatting and conferencing apps don't support the higher resolution. In fact, high dynamic range (HDR) is a more valuable feature to have instead of 4K.
You should also pay attention to compatibility, but these days that isn't much of a hurdle to clear, thanks to many webcams being plug-and-play. This means you simply plug them into a spare USB port (usually USB-A) and they work right away without requiring extra software.
Most good webcams are very easy to connect – a standard USB is all you'll really need. Some of the higher-performance webcams may require PC drivers to be installed if you're on Windows, but these should be done automatically. A few of the good streaming or content-creator orientated webcams also have apps and programmes to change colour rendition, exposure, contrast and white-balance.
Next, check how the webcam will attach to your computer monitor, and see if it comes with a miniature tripod or other alternative mounting option for if you want to locate it away from the screen.
Finally, does the webcam have a privacy cover to block the lens when not in use? Some have these as an integrated component, some come with a fairly basic, detachable cover and some miss out entirely. Almost all have a light to show when the camera is active, however.
How much does a good webcam cost?
The good news is, unless you are indeed a streamer, you don't have to spend a lot on a good webcam, as most budget webcams will suit casual, recreational or business users. You can get a decent setup for less than £30, but if you want 1080p HD and good adaptive low-light performance, we'd suggest spending over £50.
The most expensive and best webcams are north of £100-£150, but the difference is noticeable and if you're spending your days on professional business calls or streaming, we'd recommend you at least trial these options to spot the difference for yourself.
The verdict: Webcams
Although it's one of the oldest cameras on the market, we still can't fault Logitech's C920 for its all round ability and the fact it can do what most people want out of it for a very reasonable price.
If money was no object then we'd whole-heartedly recommend the impressive visual performance of the Razer kiyo pro. Looking for a 4K option? Try the new teza from Trust – again in our opinion, very good value for money.
Voucher codes
For offers on webcams and other computer accessories, try our discount code pages:
Hoping to become the next TikTok or streaming superstar? Invest in one of the best ring lights that will give you and your content a glow up
Register for free to continue reading
Registration is a free and easy way to support our truly independent journalism
By registering, you will also enjoy limited access to Premium articles, exclusive newsletters, commenting, and virtual events with our leading journalists
Already have an account? sign in
Register for free to continue reading
Registration is a free and easy way to support our truly independent journalism
By registering, you will also enjoy limited access to Premium articles, exclusive newsletters, commenting, and virtual events with our leading journalists
Already have an account? sign in