The Independent's journalism is supported by our readers. When you purchase through links on our site, we may earn commission.
6 best Asus laptops for 2021: Find the model that's right for you
Whatever your needs and budget, the computer giant has a top-quality device to suit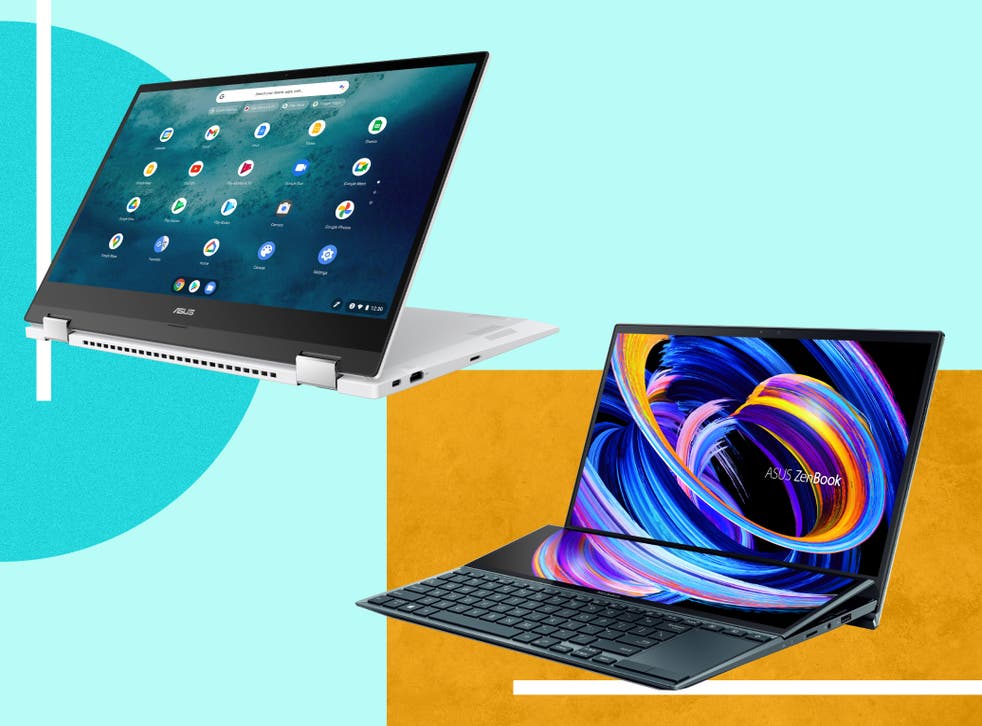 It's quite confusing walking into a shop to look at the laptops. Unless it's a branded store that looks more like a design studio, has about three products out on the shop floor and five employees to each of them, chances are that you've at some point become lost trying to navigate the brands and set-ups of the laptop world.
One of the brands that always seems to be in eyeshot is Asus. Started in 1989 from a coffee shop in Taipei, the company is now a leading global brand for motherboards, processors and all manner of computer hardware. Not just producing these for the market, Asus also crams as much technological knowhow into its own laptops as possible, becoming a top-three global brand for consumer notebooks. To paraphrase, when you're in Currys, you're never more than three feet away from an Asus.
Asus laptops, while offering fantastic specs and, on the whole, attractive design, can themselves be pretty confusing, with rafts of zenbook 14s and battalions of ROG strix set-ups for you to wade through. Below are some of the best laptops Asus produces, but remember that you can power up or down each product (processing, memory etc), depending on your needs.
How we tested
A laptop is usually one of our most used personal items, so we tested for longevity throughout. First, we looked to get a general impression of how each machine worked: was switching between windows a smooth and fast experience? How quick was boot-up? How hot did each laptop get after use? We then tested usability, from how tired our eyes were from looking at the screen, to how comfortable a prolonged period of use was for our necks and hands.
Finally, an important aspect of testing is how each product makes us feel: does the design excite us? How happy would we be taking it out of our bags at a café? This laptop is with you for the long haul, after all – you have to like the look of it.
Read more:
The best Asus laptops are:
The verdict: Asus laptops
Asus is a quiet major player in laptops, producing products with high-quality components and sophisticated design elements. All of this is present in the zenbook duo 14, an elegant and powerful machine that offers a new approach to laptop design efficiency.
Voucher codes
For more discounts on tech and appliances, try the links below:
Looking for more top-rated devices? Read our edit of the best laptops for 2021
Register for free to continue reading
Registration is a free and easy way to support our truly independent journalism
By registering, you will also enjoy limited access to Premium articles, exclusive newsletters, commenting, and virtual events with our leading journalists
Already have an account? sign in
Register for free to continue reading
Registration is a free and easy way to support our truly independent journalism
By registering, you will also enjoy limited access to Premium articles, exclusive newsletters, commenting, and virtual events with our leading journalists
Already have an account? sign in