How to watch Severance in the UK, as fans eagerly await season two
Everything you need to know about season 2 of the dystopian show, and where you can watch it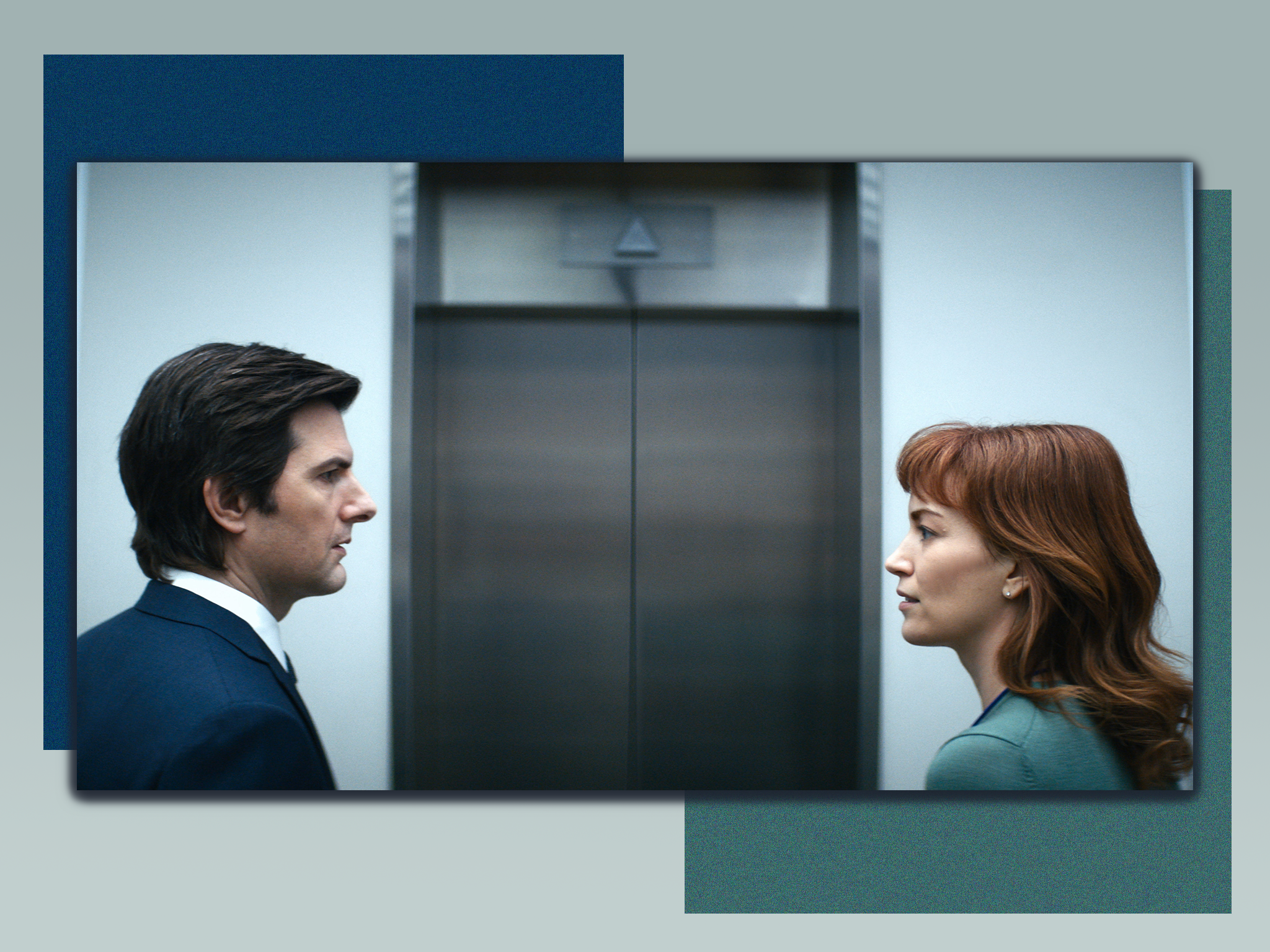 The award-winning Apple TV+ show Severance was the break-out hit of 2022, winning plaudits for its social commentary on 21st-century work culture. The near-future sci-fi satire holds a mirror up to unsustainable work-life balance practices, and says a lot about employees taking back control.
Created by Dan Erickson and Mark Friedman, the show follows Mark Scout (played by Adam Scott) and his cast of colleagues, Helly (Britt Lower), Irving (John Turturro) and Dylan (Zach Chery), who work at the shadowy biotech company Lumon Industries, where some employees have their minds altered using a medical procedure called "severance". It means that each character's work memories are "severed" from their home memories, so the characters are essentially leading two separate lives.
Quickly becoming a favourite among fans and critics, the science-fiction drama was renewed for season two before the first had finished airing its audacious cliffhanger finale.
Whether you've been served recommendation after recommendation or just want to rewatch the show to spot clues you've missed, here's how you can dive into the office-based dystopian series in the UK, and everything we know about when the second season will start.
How to watch 'Severance' in the UK
You can watch Severance in the UK on Apple TV+. There are nine episodes of the mysterious series to watch, and they all chart an extreme, chilling take on corporate life. Apple TV+ costs £6.99 per month, but you can watch the first episode for free without paying.
Watch 'Severance' on Apple TV+ now
When does 'Severance' season two start?
On 6 April 2022, Apple TV+ renewed the show for a second season. It was expected to return in late 2023 but, in a cruel twist of irony, it seems the series is having its own workplace drama.
Filming for season two began at the end of last year but, according to Puck editor Matthew Belloni, it's been chaos behind the scenes. In his What I'm Hearing newsletter, Belloni wrote that the second season "has been plagued for months by pricey problems, including scrapped scripts and the dreaded showrunners who don't speak to each other".
According to Belloni, writer Erickson, a "newbie" in the industry, was partnered with veteran Friedman, but they "ended up hating each other". Friedman was set to leave the show at the end of the first season, but Ben Stiller, the executive producer and one of the show's directors, reportedly couldn't find a good enough replacement, so he stayed on, which led to scrapped scripts. Stiller allegedly brought in Beau Willimon, the creator of House of Cards, to help write season three. He was also roped into helping fix season two's back half.
Then, on 9 May, production of Severance season two was paused due to the Writers Guild of America (WGA) going on strike, which is expected to last for several months. Production won't resume until the WGA strike is finished, so we're not expecting season two of Severance to drop until 2024 at the earliest.
Watch 'Severance' on Apple TV+ now
Voucher codes
For the latest discounts on TVs and other tech offers, try the links below:
Want to watch your favourite show in style? Here are the best TV deals this month.
If you're travelling abroad and want to watch Severance then you might need a VPN to unblock your streaming app. Our VPN roundup is here to help: get the best VPN deals on the market.
Find the best broadband and tv deals with Independent compare