The Independent's journalism is supported by our readers. When you purchase through links on our site, we may earn commission.
14 best car seats: Keep your child safe and secure in one of these carriers
Steer yourself in the direction of one of these boosters to keep little ones safe on every journey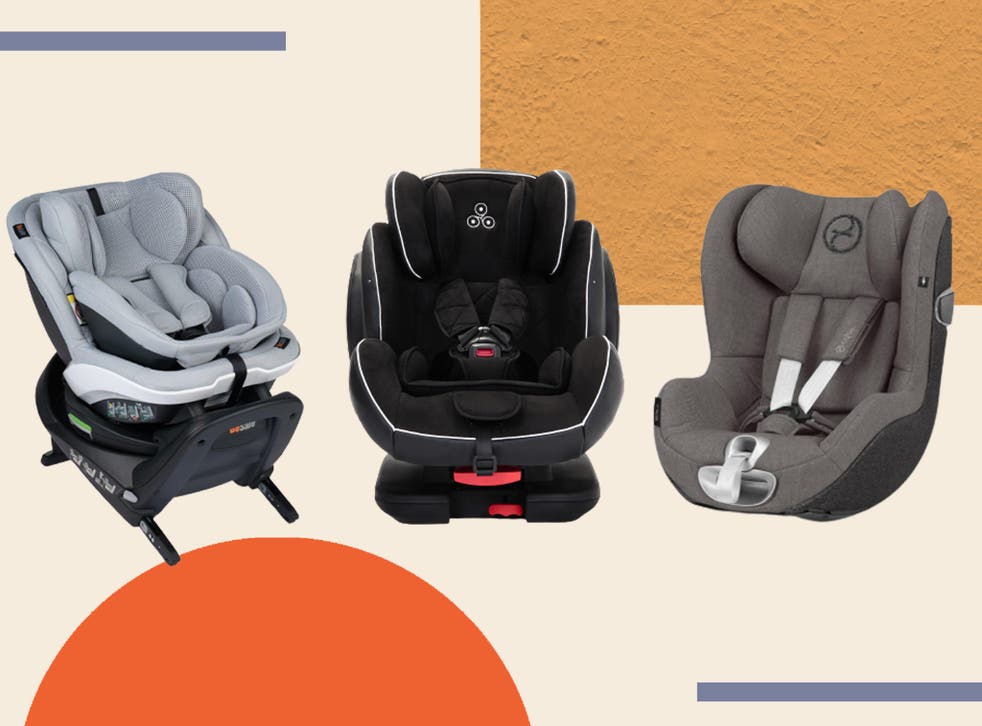 Becoming a parent is pretty bamboozling. There is so much information. Always. Everywhere. Car seats is a particular area where the information and choice can feel overwhelming.
Yep, there are a lot of car seats out there, and a lot of jargon to go with it. But fear not, help is at hand – we've put together an easy-to-understand guide and tried many, many car seats to find the best ones.
So what are the main things to think about when buying a car seat? Let's start with the legal bit. It is the law that all children must use a car seat to travel in the car until they're 12 years old or more than 135cm tall – whichever comes first. Yep, you're in it with car seats for the long haul, so it's best to get to grips with it all.
Rebecca Needham, Road Safety Officer for England at Royal Society for the Prevention of Accidents (RoSPA) says, "The child seat you choose must conform to the United Nations standard [ECE Regulation 44.04 (or R 44.03) or to the new iSize regulation, R129 – more on that later], be suitable for your child's weight and size, be compatible with the vehicle or vehicles it will be fitted in and lastly be correctly fitted according to the manufacturer's instructions."
Most car-seat manufacturers have somewhere on their website where you can check if a seat is compatible with your car. It's really important to check this before you buy. Some retailers will also fit your car seat for you.
Read more:
It's recommended that babies don't sit in their car seat for longer than two hours at a time. So if you go on long car journeys, be sure to take regular breaks. And it isn't recommended to buy a second-hand car seat because you wouldn't know their history and they might've been in an accident, plus seats degrade with use and time.
We tested a huge range of car seats to find the very best. We tried them in different sized cars to see how much space they took up, and we tried multi-age seats on different aged children.
We installed them and uninstalled them – looking at how easy the process was, and we literally weighed them up to see how easy they were to lug about. All this has meant we can safely say these are the best of the best car seats you can buy.
Register for free to continue reading
Registration is a free and easy way to support our truly independent journalism
By registering, you will also enjoy limited access to Premium articles, exclusive newsletters, commenting, and virtual events with our leading journalists
Already have an account? sign in
Register for free to continue reading
Registration is a free and easy way to support our truly independent journalism
By registering, you will also enjoy limited access to Premium articles, exclusive newsletters, commenting, and virtual events with our leading journalists
Already have an account? sign in