The Independent's journalism is supported by our readers. When you purchase through links on our site, we may earn commission.
13 best baby eczema cream and treatment for soothing sore skin
From creams to shampoos, these will help manage symptoms during flare-ups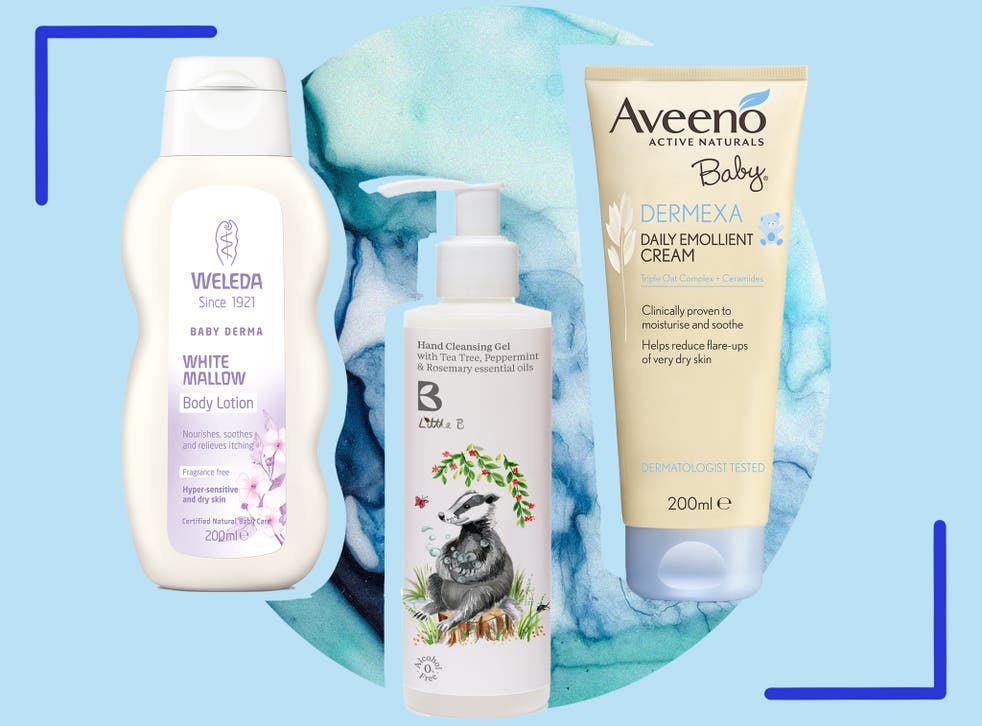 Eczema is the most common childhood skin condition, with one in five children in the UK being affected by it. It can be incredibly distressing for both kids and parents, with uncomfortable, itchy lesions often resulting in sore, broken skin that may weep or even bleed, and in some cases, become infected. This can then affect your child's sleep and mood.
Most GPs will prescribe a bath emollient. However, a new trial published in the British Medical Journal has found "no evidence of clinical benefit" from these bath additives.
Charlotte Vohtz, the founder of Green People, a brand specialising in natural and organic skincare, says: "Babies and children are far more sensitive to their surroundings than adults. Even tiny amounts of synthetic ingredients in lotions, creams, shampoos and other skin preparations can spark off allergic reactions, which in some cases may cause eczema, so it's vital to be clued up on what you're applying on your child's skin. There are a host of ingredients that you should avoid, from fragrance, chalk, mineral oil, parabens and triclosan (an antibacterial in soaps and lotions)."
Relying on steroid-based products can also thin the skin, so finding alternatives that soothe eczema is a better long-term solution for your child. The NHS advises that any children under the age of 10 should not use steroid creams unless prescribed by a doctor.
Anyone who suffers with eczema cannot keep water normally in their skin, so it evaporates. However, ointments and creams give skin the water they need to reinforce the skin barrier, so hydration and moisturisation should be top of the list of priorities.
Read more:
The good news is, it's estimated that about two thirds of children outgrow their eczema by the time they are three-years-old, although they may always have a tendency for dry skin. Dermatologist Dr Anastasia Therianou explains that "atopic eczema tends to run in families. If one or both parents have eczema it is more likely that their children will develop it too."
How we tested
However, it's not all doom and gloom. We enrolled an army of eczema-prone mini testers to try steroid-free products that claim to fight the itch. Here are the solutions that actually work.
The best eczema treatments for children and babies for 2021 are:
The verdict: Eczema treatments for children and babies
It comes as no surprise that the Aveeno dermexa emollient cream takes the top spot for protecting, treating and stopping the dreaded itch on our mini testers. Our children's skin had visibly improved within weeks of applying the cream every morning and night. This no-nonsense formula will be the best investment you've spent on improving your child's skin health.
Parents and children also loved the Westlab soothing salts that changed bathtime from tears and tantrums to smiles and laughter – without a single itch.
Voucher codes
For the latest discounts on eczema treatments and other skincare offers, try the below links:
Keep babies with sensitive skin more comfortable with our best organic cotton babygrows which have a soft touch
Register for free to continue reading
Registration is a free and easy way to support our truly independent journalism
By registering, you will also enjoy limited access to Premium articles, exclusive newsletters, commenting, and virtual events with our leading journalists
Already have an account? sign in
Register for free to continue reading
Registration is a free and easy way to support our truly independent journalism
By registering, you will also enjoy limited access to Premium articles, exclusive newsletters, commenting, and virtual events with our leading journalists
Already have an account? sign in