The Independent's journalism is supported by our readers. When you purchase through links on our site, we may earn commission.
11 best kids' scooters that they'll love whizzing around on
Our little testers have been busy reviewing a range of styles – here are our favourites for all ages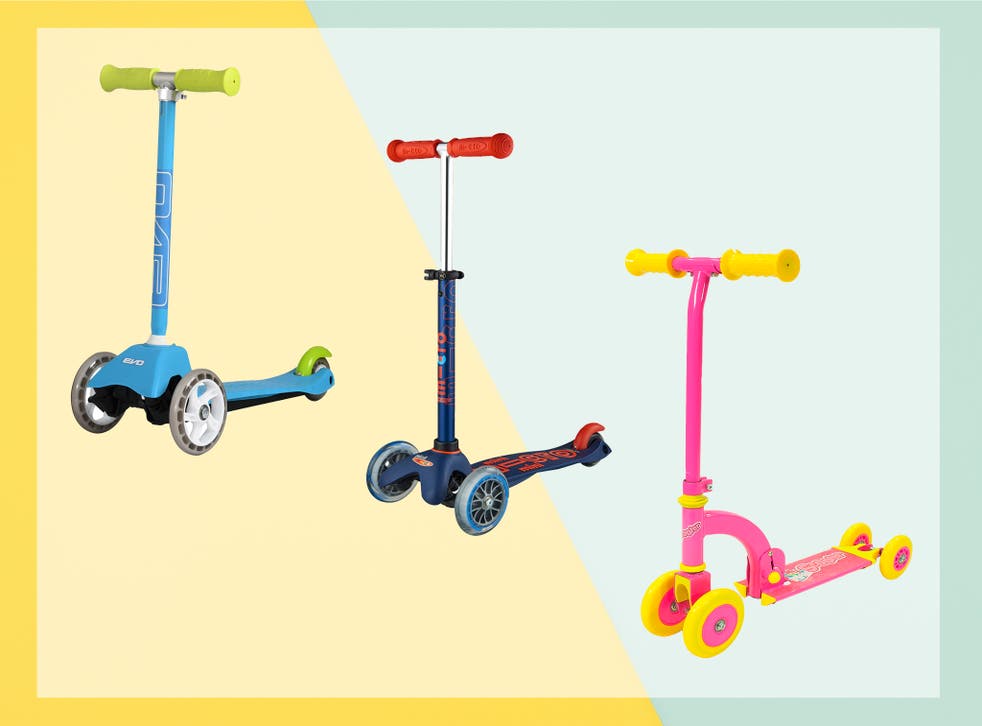 Getting your child their first scooter is a big moment in a family's life. Weekend strolls of a few blocks will no longer take the better part of an hour, and there are likely to be fewer tantrums when you spend less time on the road and more time enjoying the destination.
Typically, kids as young as two can use basic kick scooters (you may even find those with older siblings start as young as 18-months). And recently, there have been lots of new innovations to accommodate even younger children, like two-in-one ride-on/scooter hybrids that can transform from seated "bike" to a standing scooter.
Of course, as fun as they can be, once your little one has their own set of wheels safety is going to be a big concern. Intense supervision is required, especially in the early stages, and road safety conversations will start young and continue for years to come.
"The most important thing is to make sure that they can follow your instructions, to use the brake and to have sufficient coordination to avoid large obstacles. Always make sure that your child wears a helmet at the very least and ideally also protective padding on the upper and lower limbs," advises Dr Jet Khasriya, an NHS-registered and private GP for GPDQ, the UK's first doctor-on-demand service.
How we tested
For two months we tested a variety of scooters for toddlers, school kids and tweens. Each one has been tested inside the home, on the pavements, in the park, on the grass and dirt, as well as going to and from school and on long walks and adventures.
Read more:
One thing to note: these scooters require some level of self-assembly, ranging from securing a handlebar to a base to rather-more-advanced full-fledged assembly with gears and screws, including setting up brakes in some cases.
There is an immense variety available to parents now, with scooters at all price points and styles, many with kid-pleasing extras like baskets and LED light-up wheels. So we've tried to include a range in our review.
The best kids' scooters for 2022 are:
The verdict: Kids' scooters
The versatility of Trunki's folding kids' scooter made it an instant favourite that combines longevity, style and convenience, all at a well-priced £50. If you're shopping for a teen, then the Atom blast could be a good choice. It's one of the smoother rides we tested, and lends itself to everyday use as well as longer rides, while the reflective panelling, easy storage and cool good looks didn't go amiss.
Voucher codes
For the latest discounts on kids' toys and other essentials, try the links below:
The cleaning guru Mrs Hinch just bought this duo stroller and highchair for her new baby – here's where to buy them
Register for free to continue reading
Registration is a free and easy way to support our truly independent journalism
By registering, you will also enjoy limited access to Premium articles, exclusive newsletters, commenting, and virtual events with our leading journalists
Already have an account? sign in