The Independent's journalism is supported by our readers. When you purchase through links on our site, we may earn commission.
8 best at-home massage tools to relieve aches, pains and knots
Hit the gym hard and have been left with sore muscles? Try this equipment to loosen up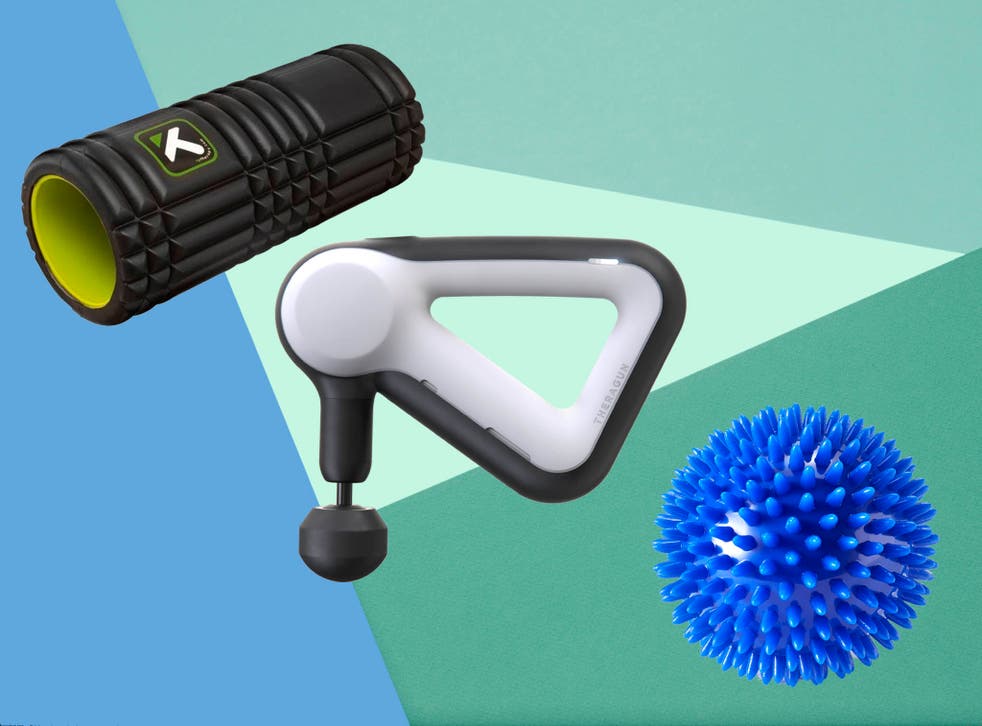 Whether you've overdone it at the gym or on the dancefloor, it's well worth investing in an at-home massage tool that can help you treat your aches, knots and sprains. From foam rollers to massage guns, there's plenty of options out there and we've tested the best equipment for all.
We loved all these products, but for us the greatest revelation was at-home acupressure. The spiky mats or pillows are dotted with little clusters of sharp points that stimulate but don't break the skin, they work along the same principles as acupuncture or acupressure.
Depending on how much faith you have in alternative medicine, that means they either target specific points on your body to trigger a relaxation response or use a low, controlled level of sensation to trick your body into producing feel-good endorphins. Either way, they made us feel amazing.
Tools designed for athletes, or that provide a very targeted massage, like the foam roller or the spiky ball, are best used shortly after exercise or on your rest day. For tools more geared towards general wellbeing, like the acupressure mats and pillows, try scheduling a little pocket of time for self-care whenever that's feasible.
We have also included some massage oils and gels. These are best used when you're using a tool that rolls over your skin, like the hand roller, but are also a treat, and smell incredible, for an acupressure session.
Read more:
The best massage tools for 2021 are:
The verdict: Self-massage tools
The Pranamat eco massage set is a complete, at-home acupressure session; it's also a go to when you have a minor ailment, or need a pick-up. A bottle of Neal's Yard's gorgeous soothing oil is an essential whatever you decide to indulge in – and doubles as a luxurious moisturiser.
Voucher codes
For the latest discounts on yoga and wellness accessories, try the below links:
For a more in-depth review of two of the biggest names in massage gun, read our head to head comparison between Theragun and Hypervolt
Register for free to continue reading
Registration is a free and easy way to support our truly independent journalism
By registering, you will also enjoy limited access to Premium articles, exclusive newsletters, commenting, and virtual events with our leading journalists
Already have an account? sign in
Register for free to continue reading
Registration is a free and easy way to support our truly independent journalism
By registering, you will also enjoy limited access to Premium articles, exclusive newsletters, commenting, and virtual events with our leading journalists
Already have an account? sign in