The Independent's journalism is supported by our readers. When you purchase through links on our site, we may earn commission.
Best cabin-sized luggage
Hand-luggage only? We've got you covered with six of the best hard-shell cases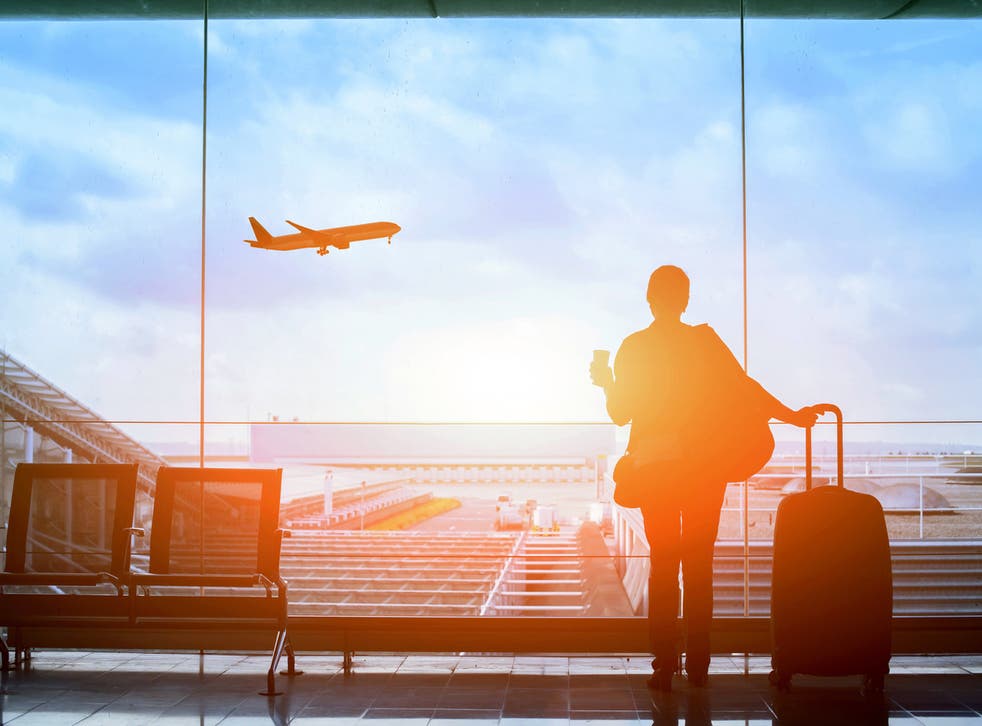 For many, avoiding high baggage fees is a priority, so finding the right carry-on suitcase becomes the key to a successful trip. Carry ons are suitable for a weekend away or for longer trips for those who pack light, in many cases we were surprised just how much one little suitcase can fit and how easy they are to travel with.
Here we looked at hard shell cases since they tend to protect fragile items much better than the soft cases. They tend to be slightly on the pricier side but in the long run are a worthwhile investment. Some brands release polycarbonate luggage that can be even be slightly lighter than their soft shell counterparts.
Technological updates have also landed on the suitcase industry. There are many options available out there with some equipped to not only fit your delicate items but also to charge your portable devices. Ideal for those who are always on-the-go.
When shopping for a case it's important to keep what your priorities are and what type of traveller you are since there are many options to choose from. Are you looking for something that is lightweight and small for a short flight? Or perhaps you'd like the slightly larger suitcase as your go to because you're going away and need space for plenty of items?
All of the suitcases reviewed had pull handles and wheels to make sure that they're easy to move around. Major airlines like American Airlines carry-on dimensions including handles and wheels are 22 x 14 x 9 inches or 56 x 36 x 23 centimetres, so all of the suitcases meet these requirement. Nevertheless make sure to check with the airline prior to flying because sometimes those measurements differ from airline to airline.
1. Victorinox Lexicon Global Hard Side Carry-On in Titanium: $460, Victorinox Swiss Army
Made by the same company that crafts Swiss Army knives, this little guy is definitely very sleek. The best parts are the useful travel 'details'. There is a lovely "multi-tool", that has an hard ID tag, with a pen and a device resetting tool that that will come in handy for those times when you need to change sim cards but are desperately searching for something sharp enough to crack open your iPhone. Underneath is a USB port for charging your portable devices... although it is unclear how to charge it. The handle and the case is easy to manoeuvre with 360-degrees spinner wheels and on the side is a TSA lock with large integrated zippers that clip in quite deep. Inside there are four little pockets to put things in, what we assume is a knife holder and one side is enclosed with another zipper. The carry on is very light and has a hard outer shell and weighs around 3.22 kg but has the capacity of 34L - high considering its small size.
2.
Globe Trotter Deco Trolley Case in Ivory: $1,872, Globe Trotter
By far one of the most fashionable items we've ever seen - it looks straight out of a 1930s glamor movie where the actress is wearing all white and must have a hat a large floppy hat and a scarf that is flying in the breeze as she walks away rolling this suitcase into a Pan Am aircraft. The case is beautifully crafted with gold clips that open to reveal a large interior with two straps to push down the clothes. The case has two wheels, and is on the slightly heavier side, weighing around 4 kg.
3.
Away The Carry-On in Black: $225, Away
Relatively new on the suitcase scene, Away's first case produced is a carry on. The case is on the smaller side measuring 21.7 x 13.7 x 9 inches, weighing 3.2kg but surprisingly fits a lot with a 32L capacity. There is an ID tag and a neat little integrated TSA approved lock at the top. It's easy to move around 360-degrees with its four wheels. One side of the interior is fully zipped and there are space maximizers in place like special X-straps and smaller bags and compartments. Close the case and under the handle there is a lid that flips open to reveal one micro and two standard USB ports with a retractable 10,000 mAh portable battery than can charge the iPhone up to five times –making charging your phone at the airport that much easier.
4.
Rimowa Topas Titanium Cabin Multiwheel: $1,375, Barneys
A lovely fashion forward piece with a 32L capacity made out of aluminium material that comes in multiple colors. The exterior features two TSA-approved locks and four wheels enabling 360-degrees manoeuvrability. However, when tested outside the wheels were a little rattly in comparison to other cases. Inside, the case has two double flatteners that also fit things inside which helps in fitting more items inside. The Topas Titanium Multiwheel also comes with two shoes bags and a laundry bag.
5.
The Aluminum Carry-On: $550, Arlo Skye
The glamorous child of a Louis Vuitton and Tumi collaboration, this case is made for jet-setters. Made out of an aluminium-magnesium alloy, makes this case unique are the patented wheels. There are four 'Silent Run Lisof' wheels enabling easy movement. These special wheels were created in Japan specifically for this case and according to the information leaflet, are meant to "reduce noise made by 15%" in comparison to standard polyurethane wheel. When tested outside the case was very smooth running. The exterior also features a portable 10,050 mAh battery with two ports which can charge an iPhone up to six times, and double TSA-approved locks. Meanwhile highlights of the interior include double compression buckles and a couple of pockets. The case also comes with two shoe bags and a laundry bag, but the highlight of this carry on is that it fits by far the most with a 38L capacity that's largest out of all of the cases reviewed.
6.
Tumi, 19 Degree Aluminium: $995, Tumi
An old school overachiever Tumi's case looks like it just landed straight from Mars. However, it lacks some of the tech features that some of the earlier pieces had but does come with quite a hefty price tag. This case has a 31L capacity and weighs around 5kg which is slightly smaller and heavier in comparison to other cases that were reviewed. On the outside the case has four wheels and is very easy and smooth to move around, and double TSA-approved locks. Meanwhile the interior has a great compression system enabled great use of the interior space than some other cases that just have straps instead.
7. Modobag: $1495, Modobag
Dual USB charging ports, 2000 cubic inches of storage space, and wheels. Seems normal. So, why the high price tag? Because this case carries YOU! That's right, the modobag converts into a small scooter capable of carrying a person of up to 260lbs at eight miles per hour. On a single full charge the modobag can travel up to six miles. A truly unique option that turns out to be more than a mere novelty. If you have a lot of connecting flights and have to do a lot of walking it is a nice option to take a seat while still moving towards your flight. Though, you might find more value with flightless travel.
8. ProConnected 4 Wheel Hubless Roller: $399.95, Incase
Polyester, 22" x 14" x 9" and 32L what sets this apart is the smart technology. Nothing you haven't seen before, but just bigger, better, and more of it. One USB-C, two USB-A ports, with 20,100mAH/74.37 Wh to keep your phone or MacBook fully charged with no fear of running out of power. On top of that you get something stylish and sleek with smooth wheels.
9. Samsonite Omni Pc Spinner 20: $79.99, Amazon
If you aren't looking for the most advanced luggage in the world, and you want something light on the pockets that gets the job done, something basic that doesn't really care about how it looks too much, you can stop your search. There are many other options for this price range that do what this does, but the Samsonite is one of, if not the, most popular luggages on the planet. it's easy to see why, strong, sturdy, cheap, can't really go wrong here.
American Tourister Star Wars 21 inch Hard Side Spinner: $99.99, Amazon
This ones just fun. Sometimes it's nice to let go and spice things up with something exciting fun and maybe a little childish...who are we kidding, we all love Star Wars. Anyone of any age can enjoy travelling next to R2D2, but we chose this more with the kids in mind. 21"x14.75"x9.5 the actual pockets and storage space are pretty basic, but it gets the job done, and R2D2 isn't the only option. There are a range of characters to choose from. So pick a partner and save the galaxy...or just go on your family vacation with a little bit of fanboy flair.
It was a close tie between the Away and Victorinox cases with Victorinox taking the lead. If you want a long-term investment piece who's makers have thought through all the extra details the Victorinox case is for you. The price justifies the usage that you'd get out of a small but spacious case that also contains several must items for travel.
IndyBest product reviews are unbiased, independent advice you can trust. On some occasions, we earn revenue if you click the links and buy the products, but we never allow this to bias our coverage. The reviews are compiled through a mix of expert opinion and real-world testing.