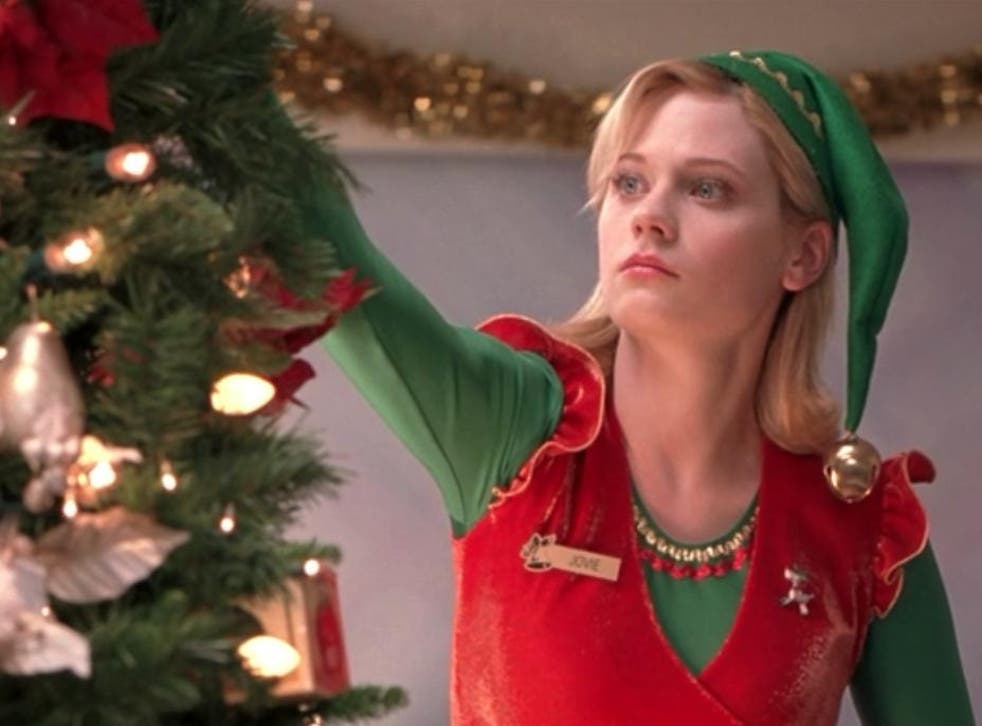 Gin baubles are back for Christmas 2018 and our lives are complete
They're the best way to decorate your tree this festive season
In recent years Britain has seen a ginaissance with more and more bottles of the juniper-based drink being sold than ever before.
In fact, 'Mother's Ruin' has become so popular that the tipple is now flavouring everything from chocolate to marshmallows and even tea.
With the onset of the festive season however, there's only one way to gratify a gin lover's thirst; with a booze-filled bauble.
This year, Dingle Distillery, based in County Kerry, Ireland, has joined forces with Scottish giftware company Angels' Share Glass, to produce a range of bespoke decorations filled with gin.
Just 3,000 of the hand-blown baubles have been released, each featuring a removable cork allowing them to be re-filled throughout the festive season.
The limited edition baubles are all filled with 50ml of Dingle Distillery's award-winning artisan craft gin that's infused with local botanicals such as rowan berries from the mountain ash trees, fuchsia, bog myrtle, heather and hawthorn.
"The Dingle Gin Bauble is a fun and unique gift for the gin-lover in your life," says Elliot Hughes, company director at Dingle Distillery.
"People are drinking gin, like in a lot of European countries, more than ever and are drinking premium spirits like never before.
"I think people will really enjoy the gin bauble whether it's received as a gift or bought for themselves!"
Dingle Distillery has also launched the Limited Edition Four Seasons Dingle Gins, a stackable collection of four miniature bottles of gin, each one made to represent one of the four seasons.
Similarly, Edinburgh distillery, Pickering's as crafted more than a million gin-filled baubles ready for the festive season. First produced as a fun offering at a Christmas fair in 2014, the first proper production run in 2015 sold out in just a few days and they're now available in a rainbow of colours form pink and blue to purple, yellow, red and green.
Marcus Pickering, co-founder of Pickering's Gin says: "We are constantly bowled over by the popularity of our gin baubles. Back in 2014, we sold a hundred as a bit of fun for our local Christmas fair and now we are sending boatloads across the Pond and even to Australia and New Zealand.
"By putting gin into a Christmas decoration, I think we really tapped into that fun, festive side of Christmas - they make people smile when they receive them and you can even have a party when you're taking the tree down."
If you prefer to deck the halls with real decorations though, fear not because there are plenty of alternative ways to get your festive gin fix.
While it's accepted that drinking alcohol on a daily basis is bad for your health, that hasn't stopped the surge in popularity of booze-filled advent calendars in the last few years.
Support free-thinking journalism and attend Independent events
For 2018, several brands have launched their own versions including the Edinburgh Gin Advent Calendar, John Lewis & Partners Gin & Tonic Advent Calendar and Aldi's 12 Gins of Christmas.
The offerings aren't limited to gin either. Now, you can get your hands on advent calendars filled with pretty much any type of alcohol you can think of, from wine to beer, whisky and even cocktails.
Join our new commenting forum
Join thought-provoking conversations, follow other Independent readers and see their replies