It's been an extra long time coming this year (all because Winter couldn't come fast enough), but season seven of Game of Thrones is edging ever closer to finally airing.
While season six didn't end on an 'Is Jon Snow dead?' cliffhanger, there's still plenty to discuss before the 'tits and dragons' show returns. 
To help you out, we've put together a comprehensive list of everything we know so far about the upcoming season, from new cast members and story speculation to air dates and how to watch.
There is also a SPOILERS section clearly marked MAJOR SPOILERS. Don't read below that unless you want to have certain elements from the show ruined.
What have we seen so far?
Finally, fans have been treated to the first proper trailer for the upcoming season, with Cersei looking set to destroy everyone around her.
We set our greatest Game of Thrones fans on the trailer to devour exactly what's going on. Check out our shot-by-shot breakdown below.
Game of Thrones season 7 trailer - shot-by-shot breakdown
Game of Thrones season 7 trailer - shot-by-shot breakdown
1/42 Cersei walks towards her newly installed map room, her shadow dominating the screen

As she continues to move forward, a group of armoured Lannister men are revealed.

2/42 'Enemies to the East'

Jacob Anderson's Grey Worm makes an appearance, standing before Danny's Unsullied army. Worm now wears a silver dragon sigil, as do all the Queen of Dragon's team.

3/42 Rosby and Duskendale make an appearance

Two towns to the North of King's Landing. One of three shots as the camera glides to the North above the map kept at Dragonstone.

4/42 'Enemies to the West'

Likely Euron Greyjoy, who currently hunts Theon and Yara, along with trying to take Danny as his wife. The ship looks surprisingly dragon-like. Also of note, Euron could hold the dragonbinder, a magical horn capable of subduing dragons. Perhaps Cersei and Euron will join forces - 'The enemy of my enemy is my friend'.

5/42 The Vale of Arryn

The knights of Arryn recently came to Jon Snow's rescue, helping reclaim Winterfell. More enemies, no doubt.

6/42 'Enemies of the South'

Likely someone from Dorne sharpening their spear, perhaps one of the Sand Snakes?

7/42 Castle Black and Eastwatch-by-the-Sea

Home of The Night's Watch. Funny how Cersei seems preoccupied on human enemies when, as we all know, The White Walkers are coming.

8/42 'Enemies to the North'

Maisee Williams' Arya still wandering alone (minus the horse). Looks like she's managing OK though.

9/42 'Whatever stand in our way'

First glimpse of Jaime, standing upon the Queen's wonderful, unfinished map of Westeros. There's a ladder top right and miniature maps being used to finish the painting.

10/42 'We will defeat it'

Cersei means business.

11/42 The Lannister army marches forth

Probably towards one of Cersei's many enemies.

12/42 The Throne Room

Back in King's Landing, Cersei's sitting upon the throne, Jaime and the Mountain by her side. Speculators believe that's Euron standing before them. The beginning of #TeamCerseiEuron.

13/42 'We're the last Lannisters'

Nikolaj Coster-Waldau's Jaime looking suitably aged. Probably stressed by the new regime. Oh, and all his children having been killed.

14/42 'The last ones who count'

Poor Tyrion, hated by his family. Still, the Lannister gets to spend more quality time with Danny's dragons. This shot seems reminiscent of the season five poster where Tyrion stood at the front of a boat, meeting a dragon for the first time.

15/42 Dragon tale

The pair still hitting it off. Could Tyrion ride a dragon this season?

16/42 She's finally home!

Emilia Clarke's Daenerys enters Dragonstone. We have touchdown in Westeros! (Dragonstone is actually San Juan de Gaztelugatxe.)

17/42 'I was born to rule the Seven Kingdoms'

Feisty.

18/42 'And I will'

Danny sits in Dragonstone's throne room, looking over her disciples.

19/42 Unsullied soldiers take Casterly Rock

Danny's army are already causing havoc in Westeros, here killing numerous Lannister men as they take the family's home.

20/42 'The King in the North'

Kit Harrington's Jon Snow makes an appearance.

21/42 'THE KING IN THE NORTH'

Jon's closest confidents meet, Sansa by his side.

22/42 'Your father and brothers are gone, yet here you stand'

Aidan Gillen's Littlefinger trying to manipulate Sophie Turner's Sansa. Her character has gone through hell and back, chances are she's not going to let anyone - including Balish - boss her around.

23/42 'Last best hope against the coming storm'

As Littlefinger talks, The Wall's gates open. Who is coming through? Bran?!

24/42 Theon on fire

Well, he's not on fire, but what seems to be the ship he's standing in. Perhaps Theon is tasked to tackle Euron's army and the two battle on the sea. Later, there are shots featuring boats on fire, no doubt linking to this quick glimpse.

25/42 The Red Witch

Carice van Houten returns as Melisandre, who was last seen expelled from Winterfell.

26/42 Dragonstone

She looks down upon Danny's new home, no doubt looking for the new Prince That Was Promised. As the shot passes, we get Littlefinger's 'Last best hope' line. Perhaps that's how Melisandre feels about Danny?

27/42 Arya

Looking pretty chilly.

28/42 'If we don't put aside our enmities, and band together we will die'

Davos talks as a snowstorm crashes on, implying this shot is taken North of The Wall. Men/Wildlings defend themselves from an unseen threat/White Walkers.

29/42 Dothraki v Lannisters

Our money's on the Dothraki. The Lannisters really are taking a beating from Danny's many armies.

30/42 Sea battle

Likely Euron's men taking on Theon

31/42 'And then it doesn't matter whose skeleton sits on the Iron Throne'

Davos gives wise council as Danny and Tyrion appear, looming over the previously seen map of Westeros. Could Davos be meeting with them to talk about a partnership?

32/42 The Mountain is back, and with new armour

CleganeBowl hype

33/42 Jon chokes Littlefinger in the crypts of Winterfell

One of the more intriguing shots, let's explain...

34/42 Down in the crypts

Chances are, Littlefinger is talking about Lyanna Stark, whose buried in the crypt. Balish could very well be revealing to Jon his true parentage, revealed last season to viewers through Bran's vision.

35/42 Casterly Rock

The Unsullied demolishing the Lannister army

36/42 What the....

This horrible looking hand likely belongs to Jorah, last seen inflicted with Greyscale, which started in his arm. Imprisoned or being cured? Who knows.

37/42 Dothraki

The Lannister's are getting slaughtered in this trailer!

38/42 Jon and Tormund Giantsbane run from White Walkers

Why are they beyond The Wall?

39/42 Missandei and Grey Worm

It's happening!!!!!

40/42 Yara and Ellaria Sand

Another marriage to form alliances?

41/42 Tyrion knocks over a Lannister lion

'Fuck the Queen'

42/42 'The Great War is here'

Danny flies above the Dothraki as they charge into battle. An awe-striking shot to finish a tantalising new trailer.
The teaser trailer for season seven was released earlier this year, teasing a royal brawl between the Queens and King of Westeros. Watch below.
Fans believe the last image in the clip, featuring the Night King's eye, reveals a major plot point to come - that there's a huge crack in The Wall that will let the White Walker's through. If you look closely (and use your imagination) you can almost see it in the last seconds of the above clip.
Various revealing photos from the season have also been released, some of which you can click through below.
Game of Thrones season 7 photos
Game of Thrones season 7 photos
1/15

First up is The Hound, who has a rough round the edges look that suggests he has taken up the Brotherhood without banners on their offer to join them. Excitingly, it looks as though he's headed into snowier territory with them to fight "the cold winds rising in the North".

2/15

Daeanerys and entourage arrive in Westeros. Is she looking up at Dragonstone, Targaryen stronghold and her new home?

3/15

Jon looks to be in a crypt and slightly sad (even for him). Is he learning about his true parentage at Winterfell?

4/15

Despite it involving the annually boring Sam and Gilly, this image is the most telling of them all. Reddit has, of course, already decoded what she is reading - a passage from The World of Ice and Fire. Specifically, it says: "and the followers of The Lord of Light claim that this hero was named Azor Ahai, and prophesy his return." This regards a very popular fan theory that Jon Snow is Azor Ahai, the chosen one.

5/15

Lyanna Mormont speaks at Winterfell. Being incredibly level-headed for her age, is she supporting Jon's assessment that the real battle is with the White Walkers? Littlefinger conspires in the background.

6/15

Meera looks tired from dragging Bran's ass through the snow. But, looking up, have they finally reached The Wall?

7/15

Arya is back but why is she in a tavern? Your guess is as good as mine here.

8/15

Littlefinger talks to Sansa in Winterfell, no doubt trying to turn her against one of her siblings.

9/15

Tormund and Brienne. Get a room already!

10/15

Ser Davos remains at Jon's side, which is nice. He's gotten himself a nice winter fur too!

11/15

Cersei and (a dispirited?) Jaime listen in the Throne room. Possibly to a Stark or Targaryen emissary explaining the White Walker threat?

12/15

Daenerys in her new Targ outfit in the Dragonstone throne room.

13/15

New threads for Varys

14/15

Little to read on Tyrion.

15/15

Same goes for Missandei, who faithfully remains at Daenerys' side in Westeros.
Another batch of photos was also released by Entertainment Weekly, the most impressive featuring a huge dragon looming over a burnt battlefield. 
Game of Thrones season 7 pictures from Entertainment Weekly
Game of Thrones season 7 pictures from Entertainment Weekly
1/7 Emilia Clark as Daenerys Targaryen and a Dragon

Helen Sloan/HBO/Entertainment Weekly

2/7 Behind the scenes look at Gwendoline Christie as Brienne of Tarth

Helen Sloan/HBO/Entertainment Weekly

3/7 Maisie Williams as Arya Stark

Helen Sloan/HBO/Entertainment Weekly

4/7 Behind the scenes look at Kristofer Hivju as Tormund Giantsbane

Helen Sloan/HBO/Entertainment Weekly

5/7 Behind the scenes look at Lena Headey as Cersei Lannister and Nikolaj Coster-Waldau as Jaime Lannister

Helen Sloan/HBO/Entertainment Weekly

6/7 Kit Harrington as Jon Snow

Helen Sloan/HBO/Entertainment Weekly

7/7 idan Gillen as Petyr 'Littlefinger' Baelish and Sophie Turner as Sansa Stark

Helen Sloan/HBO/Entertainment Weekly
Previously, a brief glimpse at Arya, Sansa and Jon were offered in HBO's official 2017 schedule teaser along with two production videos were previously shown.
There has also been the 'official tease' which features the Westerosi Houses sigils made into one conflicting statue that crumble as snow falls.
"The same thing is coming for all of us," Jon Snow says, referencing the White Walkers. "There is only one war that matter. The Great War. And it is here."
And, finally, a brief look at many of the characters' upcoming costumes in a new HBO teaser.
Release date and how to watch
After months of waiting, HBO finally confirmed that Game of Thrones will return for in the US on 16 July. Sky Atlantic and NOW TV will simulcast every episode weekly at 2 am from 17 July, followed by a repeat at 9 pm the same day.
Rather than simply announcing the release date, HBO decided to milk fan hysteria with a Facebook Live video that saw a vast block of ice melt when triggered by viewer comments, eventually revealing when the show would return. Unfortunately, things didn't exactly go to plan.
Why the delay?
Every other season has debuted around April, yet season seven won't start until July. Showrunners David Benioff and Dan Weiss explained: "We're starting a bit later because at the end of this season, 'Winter is here' – and that means that sunny weather doesn't really serve our purposes anymore.
"So we kind of pushed everything down the line, so we could get some grim grey weather even in the sunnier places that we shoot."
How many episodes?
In memoriam: Every major character who died in Game of Thrones season 6
In memoriam: Every major character who died in Game of Thrones season 6
1/34 Ramsay Bolton

Fed to the hounds by his ex-wife

2/34 Tommen Baratheon

Jumped out of a window

3/34 Rickon Stark

Shot by Ramsay with an arrow

4/34 Grand Maester Pycelle

Stabbed by little birds

5/34 Loras Tyrell

Wildfire

6/34 Alliser Thorne

Hung

7/34 Olly

Hung #F*ckOlly

8/34 Walder Frey

Ticked off the list

9/34 Shaggydog

Head cut off

10/34 Summer

Ripped apart by White Walkers

11/34 High Sparrow

Wildfire

12/34 The Blackfish

Killed off-screen…

13/34 Hodor

Hold the door…

14/34 Trystane Martell

Stabbed through the face by those damned Sand Snakes

15/34 Leaf

Blown up saving Bran

16/34 Walda Frey and her little boy

Fed to the hounds

17/34 Balon Greyjoy

Thrown off a bridge by his brother

18/34 Lady Crane

Fell off a chair

19/34 Mace Tyrell

Wildfire

20/34 The Waif

Killed in the dark by Arya Stark

21/34 Lothar Frey and Black Walder Rivers

Fray pie

22/34 Brother Lancel Lannister

Stabbed once then blown up by Wildfire

23/34 Lem Lemoncloak

Hung by the Brotherhood Without Banners plus The Hound

24/34 Brother Ray

Hung by Leomoncloak and his gang

25/34 Three-Eyed Raven

Killed by the Night's King

26/34 Margaery Tyrell

Wildfire

27/34 Khal Rhalko, Khal Brozho, Khal Qorro, Khal Forzho, Khal Moro

Burnt by the Mother of Dragons

28/34 Roose Bolton

Stabbed in the chest by his own son

29/34 Kevan Lannister

Wildfire

30/34 Smalljon Umber

Beaten by Tormund

31/34 Wun Weg Wun Dar Wun

That Goddamn Ramsay again

32/34 Osha

Throat slit by Ramsay

33/34 Doran Martell

Stabbed in the hearth by Ellaria Sand

34/34 Areo Hotah

Stabbed in the spine by Tyene Sand
While other seasons have been made up of 10 episodes, season seven will contain just seven. However, thanks to the show's huge ambitions for the upcoming episodes, they're spending just as much time filming this season as previous ones.
"Season seven has much more ambition," Kit Harrington - who plays Jon Snow - previously said. "There are less episodes this year, so they spent more money on those episodes. So, the whole scale of it is up."
Faster pace
Thanks to the fewer episodes, plus the show's near conclusion, we can expect season seven to be much faster paced than previous seasons.
"Things are moving faster because in the world of these characters the war that they've been waiting for is upon them," Weiss
"The conflicts that have been building the past six years are upon them and those facts give them a sense of urgency that makes [the characters] move faster."
Those conflicts include Daenerys sailing to Westeros to reclaim the throne, Euron Greyjoy sailing to meet Daenerys, and the impending threat from the Night King's army of dead. 
Benioff continued: "You still want to give characters their due, and pretty much all the characters that are now left are all important characters. Even the ones who might have started out as relatively minor characters have become significant in their own right."
Jon Snow actor Kit Harrington also elaborated, saying season seven 'is really different' to what's come before thanks to an end being nearly in sight. 
"A lot of stuff collides and happens much much quicker than you're used to seeing on Thrones," he continued. "It's so different than what everybody is used to. It's quite exciting."
Directors
The season 7 directors list sees the return of three veterans and one newcomer, reflecting the show's shorter run. They are as follows:
Alan Taylor: Season One - "Baelor", "Fire and Blood"; Season Two - "The North Remembers", "The Night Lands", "The Prince of Winterfell", "Valar Morghulis"
Jeremy Podeswa: Season Five - "Kill the Boy", "Unbowed, Unbent, Unbroken"; Season Six - "The Red Woman", "Home"
Mark Mylod: Season Five - "High Sparrow", "Sons of the Harpy"; Season Six - "The Broken Man", "No One"
Matt Shakman: New to Game of Thrones, though he has previously worked on It's Always Sunny in Philadelphia, Mad Men, The Good Wife, and Fargo. 
Notably absent is Miguel Sapochnik who arguably directed the strongest episodes of season six, 'Battle of the Bastards' and 'The Winds of Winter'. 
The new characters
Last year, a casting call went out asking for numerous new cast members, including a general, priest, warrior, gate guard, city guard, merchant, lovely lady, young Lord, and lieutenant.
Notably, the call detailed how the majority of the characters must speak in British RP, a characteristic of those from King's Landing. With half the key characters from the capital of Westeros having died in Cersei's Wildfire explosion, it is no wonder Game of Thrones is bringing in a host of new King's Landing-ers. Read all about the casting here.
Jim Broadbent's also joining the cast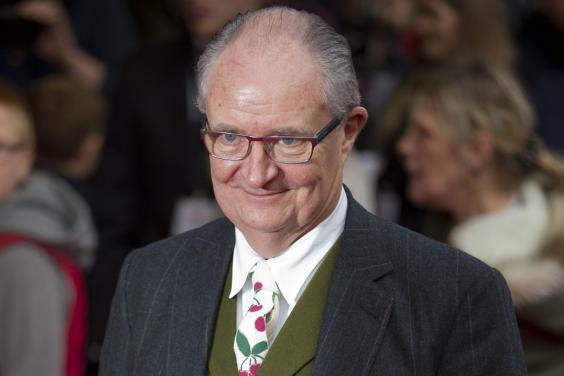 Most actors associated with Game of Thrones try their hardest not to discuss the show once finished filming - possibly due to those infamous HBO snipers - but Jim Broadbent couldn't help himself. 
"I'm an old professor character," the Harry Potter and Moulin Rouge actor said, elaborating: "I did five episodes. I did sort of one major scene in each episode."
Many fans believe he will be playing Maester Marwyn, a character strongly associated with Samwell Tarly and possibly Daenerys further down the line.
Re-casting Dickon Tarly
Freddie Stroma may have played Sam's jock younger brother, but Black Sails' and Merlin's Tom Hopper will continue as the character, hinting at big things to come for the Tarly story.
Musical cameos?
At SXSW festival, David Benioff and D.B. Weiss revealed numerous snippets of information regarding the upcoming season. Alongside talking about spin-offs and season eight - which we won't discuss here -  they revealed Ed Sheeran will guest star in an episode.
In the same week, Mastodon guitarist Brent Hinds said he will once again be on the show. However, having been a Wildling in season five, the rocker has morphed into a White Walker.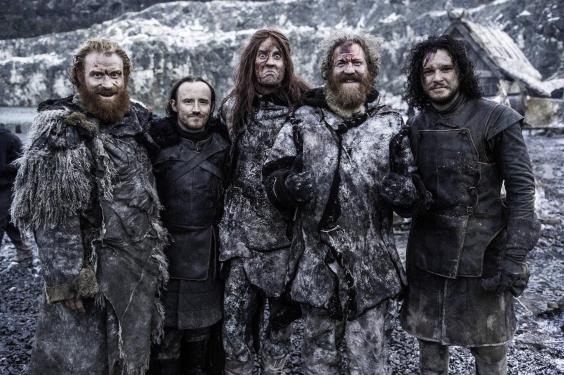 "I just came back from my second cameo Game of Thrones," he said. "This time, I had my broken leg and they were like 'You're doing the best zombie walk, we want you to come right towards the camera. I want you to drag this axe behind you.' I'm like a reborn, come to life Wildling turning into a White Walker."
While not confirmed, Bastille has also seemingly filmed a cameo for the upcoming season's final battle; reports claimed the group were spotted filming at Wolf Hill quarry in Northern Ireland.
What's going to happen to Sansa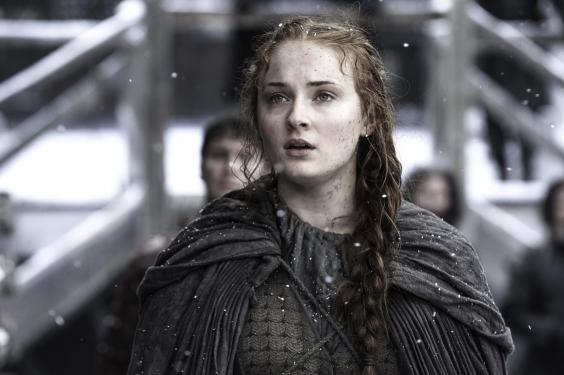 Mild spoilers, but we're just reporting what Sophie Turner said. Thanks to some recent remarks, it seems Sansa will indeed survive season seven: "We're about to start shooting the next X-Men, we just finished shooting season seven of Game of Thrones. Then I've got a couple of movies to do before X-Men starts and then we go onto season eight. So, I've got a busy year lined up."
A certain rumour regarding Sansa has also been 'put to bed' as the character is reportedly not pregnant, despite Ramsey hinting "You can't kill me, I'm part of you now." 
Cliffhangers
Season six may not have ended with an 'Is Jon Snow dead?' cliffhanger, but season seven might. Maisie Williams previously teased a 'huge cliffhanger' to come, without confirming when in the season.
What else has Maisie Williams said?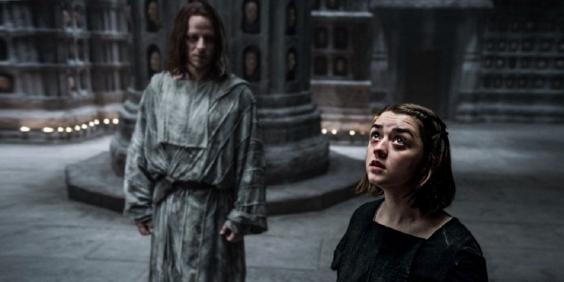 Probably the most vocal and excited cast member is Arya Stark herself. Here are some of the best snippets from her previous conversations about the show.
Speaking about the show in general, she said: "It's just kind of tumbling now. We've come to the climax and it's rolling down to the end. It's exciting. I really felt like at the end of last season everything was set up for how it was going to end. Every character came to a little junction in their lives. Now we're all going to crash down together to however this show ends."
On the finale: "It's so exciting… it's just a great finale, it makes me excited for the series after."
Discussing the cast guessing what's coming up next: "I make educated guesses and we try and get answers and bits of information from the writers, but they keep it close to their chest."
Return of the Iron Bank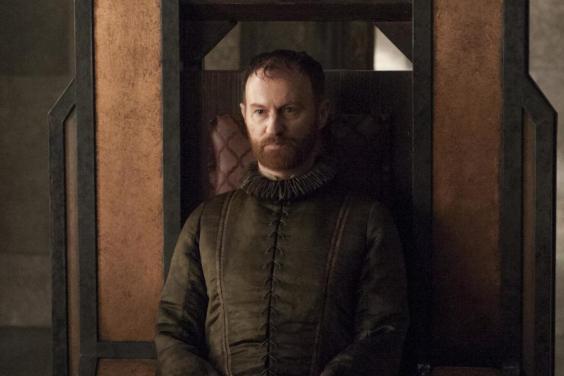 Mark Gatiss has confirmed that he will be back for season seven, featuring in two upcoming episodes. The Sherlock actor plays Tycho Nestoris the Iron Banker in the series, a member of the Iron Bank.
Fans speculate that, with Gatiss's return, the Iron Bank will venture to Westeros to get the money they are owed by The Crown. Conflict to come? Cersei needs to watch herself. 
Jaime Lannister almost letting slip spoilers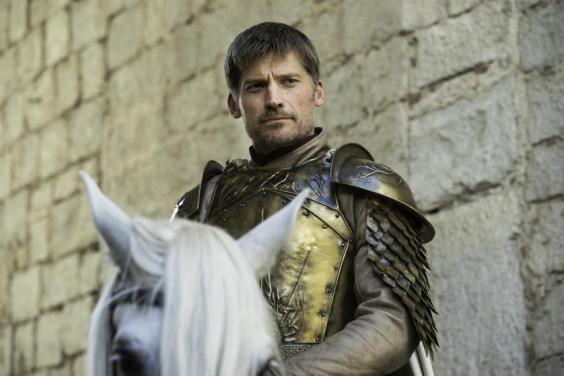 Nikolaj Coster-Waldau - the Danish actor who plays Jaime - almost let slip a major spoiler for season seven after hinting at a possible new love interest for either Queen Cersei or the Kingslayer.
"He's not like his sister and brother, but he's been on the battlefield his whole life, and knows about people's weaknesses and loving someone unconditionally because he loves his sister unconditionally," he said. "Plus, there are no other suitors. Well, that's not true… but he has to step up and take his father's place. Wow, I was about to reveal something from seasons even and thought, 'What am I doing?'" Close but no cigar.
Lena Heady talking Cersei 
"I don't play her as a villain," Heady said of playing Cersei, who recently became Queen of Westeros. "I don't set out to do that consciously, I just play a woman who is a survivor and will do exactly what a man would do - which is, you know, murder somebody when you're in a war. Maybe just not directly."
Discussing whether the character will one day redeem herself, the esteemed actor added: "I think that would ruin it."
Theon's mental state
Alfie Allen spoke about his character's mental state in the upcoming series, saying he's "skittish and full of fear… Basically, and then that can kind of, I guess, evolve into rage, which you might see…who knows?"
Despite having met with the Queen of Dragons, Theon still has a fierce uncle hunting him down: no wonder he's not stable.
Euron Greyjoy's going to get satisfied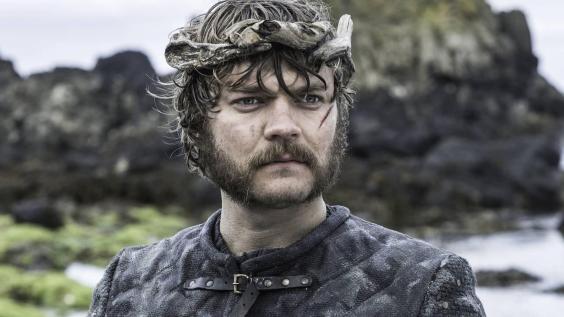 In the novel's, the Greyjoy 'king' is much more ruthless, with Pilou Asbaek recently saying the character will begin 'satisfied - good satisfied' - probably not a good sign for Theon.
What that means, we're not completely sure, but the actor also hinted he might not make it through this season. 
The Dragons are going to be huge 
Game of Thrones is, as you likely know, phenomenally popular, in part thanks to its monstrous production value. First time GOT director Matt Shakman recently teased: "The dragons this year are the size of 747s. Drogon is the biggest of the bunch — his flame is 30-feet in diameter!" Glad to see HBO are using the money wisely!
**MAJOR SPOILERS AHEAD**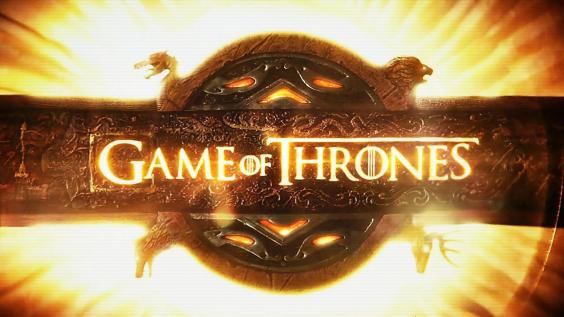 The Dragonpit
Two images emerged online revealing Tyrion, Bronn, and seemingly Jon Snow entering what has been called the Dragonpit, a ruin located near King's Landing. This scene is expected to feature in season seven's last episode.
Some have doubted the pictures' authenticity, but the scene links with previous filming information from Italica, Spain. What's more, alongside Kit Harrington (Jon Snow), Peter Dinklage (Tyrion Lannister) and Jerome Flynn (Bronn of Blackwater), the likes of Lena Lena Headey (Queen Cersei), Emilia Clarke (Daenerys Targaryen), Iain Glen (Ser Jorah), Conleth Hill (Varys), Nathalie Emmanuel (Missandei), Anton Lesser (Qyburn) and Hafthor Bjornsson (The Mountain) were all present at the scene's filming.
And why did such a big name group of characters, some of which despise each other, convene? Jon Snow will apparently bring a captured Wight as proof of the White Walker threat in an attempt to unite everyone against a common foe.
Characters coming back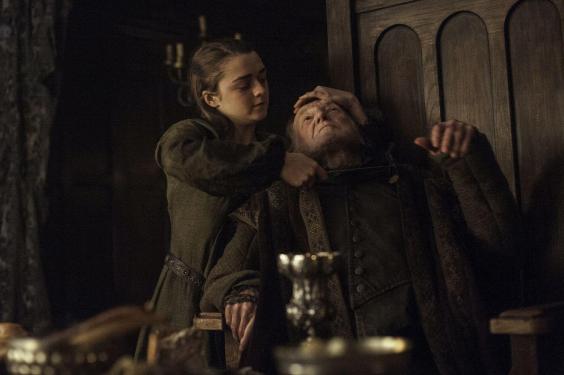 David Bradley - who plays Walder Frey, the villainous lord who assisted the Lannisters in massacring the Starks in season three's infamous 'Red Wedding' episode - will apparently be back for season seven despite being killed by Arya. Considering Arya's now a dab hand at Faceless antics, it seems she'll be putting those skills to good use by 'becoming' Frey.
Benjen/Coldhands actor Joseph Mawle will also seemingly be back having been photographed in Northern Ireland alongside Iain Glen (Jorah) and Kristofer Hivju (Tormund).
Family reunions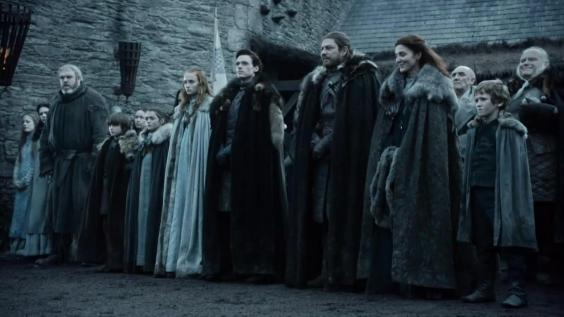 According to various reports, three Stark children - Sansa, Arya and Bran - will be reuniting in Winterfell, but not on good terms. Apparently, there will be a conflict between Arya and Sansa, who have been living completely different lives for numerous years. Accordingly, Littlefinger will notice the divide an attempt to further it, using their battle for his own gain. 
Backing up the reports are photographs of actors Maisie Williams and Isaac Hempstead-Wright together using the same make-up trailer for the show. Whether the Wall will come crumbling down as Bran passes through it - something many fans speculate will happen due to the mark left on him by the Night's King - remains unconfirmed. 
A phenomenal meeting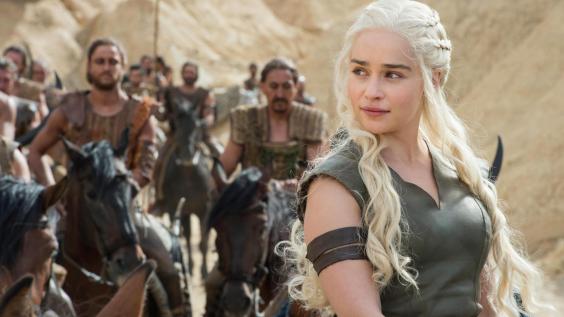 We're all expecting Jon Snow and Daenerys to meet at some point during the series, the two being related and all. Thanks to filming on an open beach in Spain, images of the two together have been shared across the Internet, confirming the phenomenal meeting.
What's perhaps more earth shattering, though, are reports of Emilia Clarke (Daenerys), Peter Dinklage (Tyrion), Kit Harington (Jon Snow), Liam Cunningham (Davos), Nathalie Emmanuel (Missandei), and Conleth Hill (Varys) all together. Oh, and dragons. Jon is going to meet dragons.
Also at Dragonstone...
The aforementioned meeting between all those characters will seemingly happen at the Westeros location Dragonstone, where Daenerys has stopped. Along with Jon meeting the Queen of Dragons, he will also confront Theon and - as expected - won't be pleasant to him. 
Sex scenes
Yes, season seven will continue the show's tradition of featuring sex scenes. However, this one's a little different, as Daenerys' aide Missandei and the castrated army commander Grey Worm will reportedly be getting together. How that will work remains to be seen.
The wolves are coming
Arya's direwolf Nymeria - seen in season one - will likely be back for season seven, along with Jon Snow's Ghost. Nymeria was last spotted en route to King's Landing after she defended Arya and the butcher's son from Prince Joffrey. 
Reuse content