9 best DIY beauty products
Get creative with your make-up and skincare with these hands-on goodies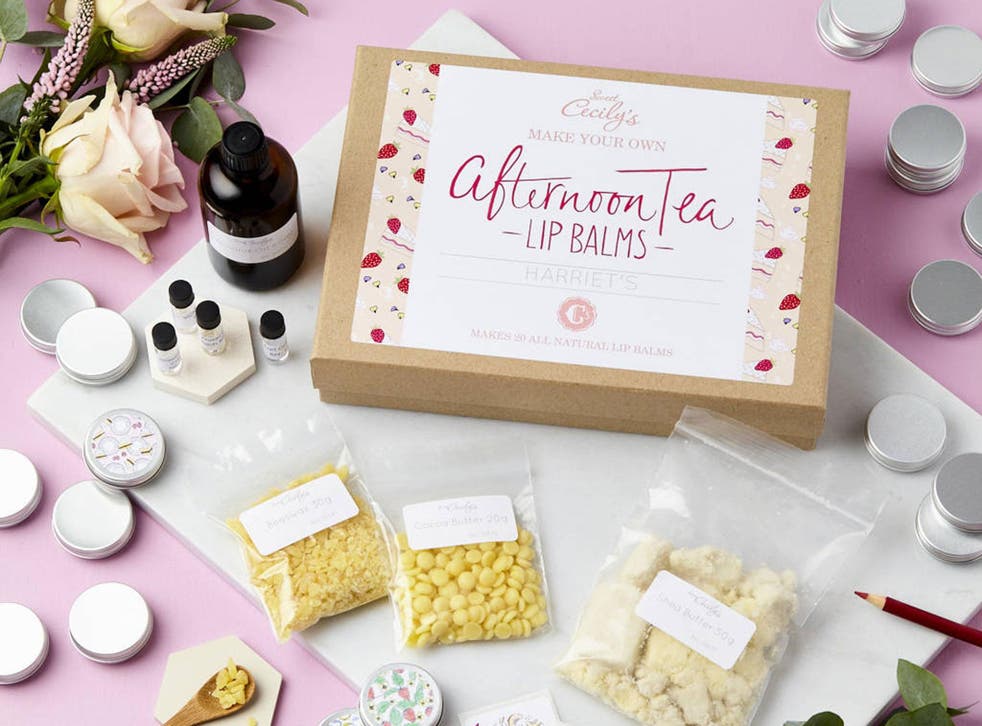 It has to be said, there's a certain pride in creating something with your own two hands, which is why DIY kits are having something of a moment lately. There are do-it-yourself crafts, make at home food kits (containing everything from bacon curing to gin mixing) and now there are even kits offering you a DIY approach to beauty too.
Do-it-yourself beauty products offer you the chance to have a hands-on pampering experience, and also educate you about what exactly goes into them. Whether you want to make your own skin scrub or a homemade manicure at the fraction of the cost of your usual one, there are all sorts of kits on the market. They're also a great buy for fans of natural beauty, as many are completely free of synthetic ingredients.
With this in mind, we tested out the best DIY beauty products on the market; considering price points, how easy they were to use and the overall pampering experience. Here's nine of the best.
Beauty Kitchen Raw Inventions Ultimate Invent Your Own Beauty Products Kit: £50, Beauty Kitchen
If you're new to DIY kits, the Beauty Kitchen's biggest offering is a great place to get started. The huge tin comes with enough ingredients (all 100 per cent natural) to make a whole host of beauty essentials: from your own shampoo to hand lotion and lip scrub. It comes complete with a recipe booklet, oils, cocoa butter, beeswax and plenty of storage jars and labels. The recipes range from super simple (the all-over body wash simply involved mixing the body wash base with essential oil) to slightly more complicated (the super hair repair involved melting cocoa butter over simmering water, adding in lotion and then using a pipette to mix in essential oils), meaning you can work your way up from novice to expert. We loved the fragrance the essential oils gave off and the super hair repair with cocoa butter was extremely moisturising. Given the sheer amount of products, it's great value and an excellent way to overhaul your beauty cabinet.
The Wild Mix Wild Regeneration Body Balm: from £26, The Wild Mix
The Wild Mix is a range of DIY mix formulas, combining natural ingredients with a focus on botanicals and oils. You can choose to create a range of different products, such as salt soaks and face masks, but we chose to try one of the body balm kits. You can use the balms to moisturise, but also to ease stiff joints and reduce stress. The kit came beautifully packaged with detailed instructions, explaining not only how to make the balm but also the benefits of each natural ingredient used, and how to use the product in different ways. Containing all natural ingredients (coconut oil, rosehip oil, cranberry seed extract and palmarosa oil), it was easy to make our soothing and nourishing balm – we simply melted our coconut oil, added the other oils, stirred and then refrigerated for 30 minutes to solidify it.
The Perfume Studio Design Your Own Fragrance – The Ultimate Collection: £104.95, Not On The High Street London
This luxury set from the Perfume Studio comes with 18 different bottled blends, as well as a key to explain the notes and emotions each one evokes. The kit works in two parts: firstly we sampled each blend, using the strips provided and decided which were our favourites (citrus and balsamic was a big hit). The guidelines give you the exact quantities you'll need to create your blend, so we simply used the enclosed pipettes to measure them out and dispense into our 30ml bottle (an atomiser is also included). We had a lot of fun deciding on our personal scent and it made us wonder whether we'd ever want to go back just buying one off the shelf. We loved that you can register your fragrance afterwards to order future refills too.
Yes to DIY Powder-to-Clay Masks: £4.99 each, Holland and Barrett
Pampering shouldn't have to cost the earth, which is why we were a big fan of these Yes to DIY face masks. Available in four varieties (cucumber, pictured, for sensitive skin, tomato for combination skin, charcoal for blemish-prone skin and coconut for dry skin), simply mix the powdered mask with water and add in optional cupboard ingredients, such as avocado for nourishment or orange juice for radiance. The cruelty-free product, which contains 99 per cent natural ingredients and no parabens or silicones, is very straightforward to use and although you don't get to see every ingredient that goes into your mask, it's still a fun way to personalise your pampering.
The Gift Oasis Make Your Own Bath Bomb Kit: £37.99, Not On The High Street
If your idea of pampering is an evening in the tub, then this bath bomb kit may well be the answer. It comes with everything you need to make up to eight of your own red, blue or purple bath bombs, including beautifully fragrant dried flower petals and essential oils (lavender and sweet almond oil). The process got quite messy – the kit handily provides gloves but this made it slippery when handling ingredients. However, it was straightforward to hand-mix the powders, oils and dyes in our own bowl. The whole process took around 30 minutes. The bombs themselves didn't crumble or leave any residue in the bath, leaving our skin feeling smooth and our body relaxed.
Sweet Cecily's Create and Colour Afternoon Lip Balm Making Kit: £49.95, Not On The High Street
This lip-balm-making kit is great if you prefer to get crafty in groups. With as many completely natural ingredients as you need to make up to 20 lip balms, it's great for rainy days with the kids or a girls' night in. The kit, which can be personalised with the recipient's name should you want to gift it, was straightforward to use: we weighed out our ingredients (beeswax, cocoa butter, shea butter, almond oil and calendula oil), melted them on the hob, added the natural flavours and then left it set for 10-15 minutes. Once we'd made our lip balms, we enjoyed colouring in the labels just as much. The resulting products tasted exactly as they said on the tin, and we were surprised at just how much they resembled promised flavours of strawberries and cream, peach prosecco cocktail and Victoria sponge.
Emulsion: from £14, Emulsion
Emulsion offers high-end, personalised skin and hair care with all products made in the UK. The emphasis here is all about finding products that exactly suit your need, from thousands of possible combinations. Use a base product, such as shower gel or face cream, and then pick from a range of different add-ons, including three exfoliants and a plethora of essential oils. Unlike the other kits, you don't need to spend time creating the product. You simply purchase from a range of options online, mix your chosen combinations in your hands and use the product as normal. This is a great choice for those who don't have hours to spare but like the idea of customised beauty. Our favourite combination, of shower gel (pictured) with a floral exfoliant add-on, came to £33. This might seem expensive, but the combination of beautiful fragrances and nourishing ingredients certainly made our morning shower feel more luxurious.
Sensationail Deluxe Raspberry Wine Starter Kit: £49.99, Sensationail
Monthly manicures can be pricey, but this nail starter kit allows you to create your own gel manicure at home without needing any additional tools. The box comes with everything you need: a nail cleanser, primer, gel colour, top coat and UV lamp, which only takes 30 seconds to do the job. Just one colour is included but you can choose from a whole range of additional shades online. It was incredibly quick and easy to use, with the whole process taking us around 20 minutes. However, as a first-timer, our DIY manicure couldn't quite compete with the professionals'. Our nails looked incredibly glossy but did chip after passing the one week mark.
Skyn Iceland Arctic Hydration Rubberizing Mask Set: £30, Marks & Spencer
This peel off mask left our skin looking seriously radiant and was incredibly easy to make. The rubberising mask, which contains vitamin C to help combat free radical damage and red algae to help support natural collagen synthesis, comes with a gel base, treatment powder, mixing tray and spatula, to mix and apply. Mixing the ingredients didn't take long and it did wonders for our skin. Our initial mix ended up a little gloopy, but they come in packs of three, and practise makes perfect.
The Verdict: DIY beauty products
If you're looking to have a complete product overhaul, look no further than the offering from Beauty Kitchen, which contains everything you need to make all sorts of natural beauty goodies. However, if you're looking for a more purse-friendly alternative, we love Yes to's range of DIY Powder-to-Clay masks. Finally, if you want to make DIY beauty a group activity, we suggest Sweet Cecily's Create and Colour Afternoon Lip Balm Making Kit, for hours of fun.
Have we missed any brands? Do you agree with our expert's choices? Drop us a line with any feedback or questions on indybest@independent.co.uk
IndyBest product reviews are unbiased, independent advice you can trust. On some occasions, we earn revenue if you click the links and buy the products, but we never allow this to bias our coverage. The reviews are compiled through a mix of expert opinion and real-world testing.