The Independent's journalism is supported by our readers. When you purchase through links on our site, we may earn commission.
10 best gel nail kits for salon-quality manicures at home
These sets deliver glossy, long-lasting colour and are easy to use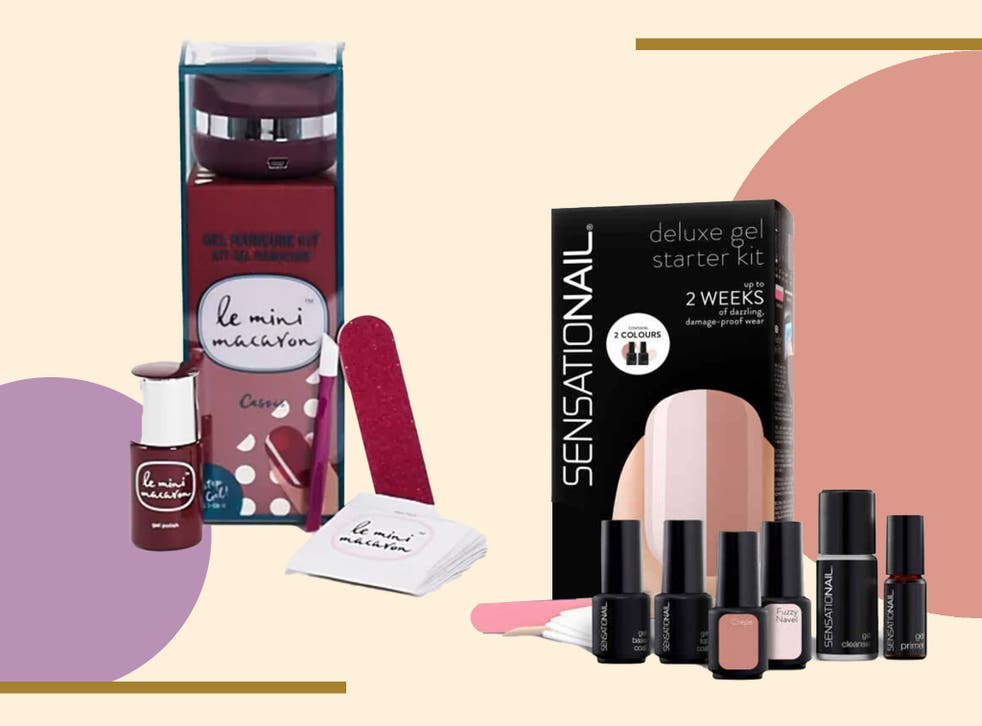 There's few things that can make you feel put together as fast as a freshly painted manicure. It can also be one of the few times to enjoy some alone time, sitting in a comfortable salon seat, flicking through a magazine.
There are, however, plenty of kits you can find online that allow you to achieve a fresh manicure from home, but it does take a bit of practice and patience to get neat nails, so don't worry if you don't see perfect results the first time. It will also make you much more appreciative of your favourite nail technician, but help save you pennies in the long run.
Most kits come with a UV, LED or UV/LED lamp, a top and base coat along with one or more gel polishes. Typically UV and UV/LED lamps require longer curing time, while LED lamps are much quicker and less damaging to nails.
Once you've got all your tools together, there's a few ways to ensure your paintwork looks good and lasts as long as possible.
Preparation is key, so firstly file your nails so they're a uniform shape, push back your cuticles and buff your nail bed for a smooth base. Then you want to ensure you only apply the gel colours in thin layers, doing three at most to avoid them looking clumpy. You can add an extra pampering step once your top coat is set with a cuticle oil and hand cream.
Read more:
How we tested
We've spent weeks testing gel nail kits and have found the very best, rating each on price, ease of use and staying power, to help make picking one for yourself much easier. Whether you love a classic red, a chic and glossy black, or natural looking nude, these are the sets that will have your nails looking shiny and new within minutes.
The best gel nail kits for 2022 are:
The verdict: Gel nail kits
While all the ones we tried left us impressed, it was Mylee the full works complete gel polish kit that pipped them to the post, mostly due to the spacious LED lamp that could easily fit five fingers, but for the extensive shade range too, which gave us ample amount of choice.
We were also very impressed with The Edge gelover soak off gel kit, as it was clear that equal amount of thought had been put into both the removal and application process. It made taking our gel polish off simple and speedy, leaving no signs of damage behind.
Voucher codes
For the latest discounts on nailcare and other beauty offers, try the below links:
To keep your nails looking and feeling healthy in between manicures, read our review of the best nail treatments and strengtheners
Register for free to continue reading
Registration is a free and easy way to support our truly independent journalism
By registering, you will also enjoy limited access to Premium articles, exclusive newsletters, commenting, and virtual events with our leading journalists
Already have an account? sign in