The Independent's journalism is supported by our readers. When you purchase through links on our site, we may earn commission.
9 best menstrual cups for a more eco-friendly period
These sanitary alternatives help save the planet and your money in the long-term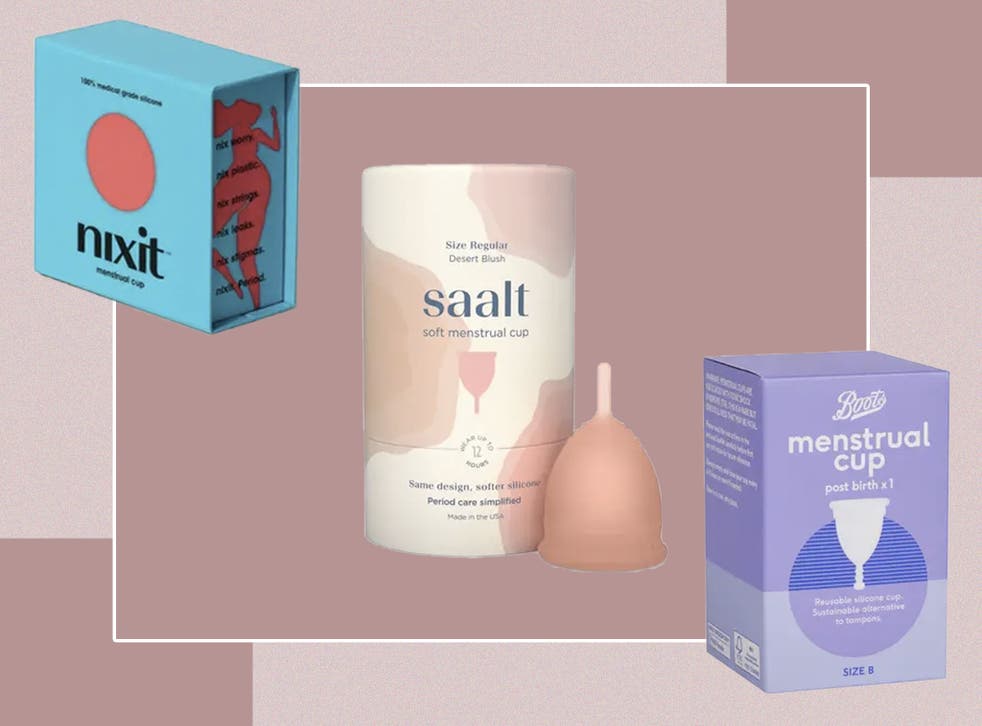 Whether you're thinking of ditching tampons and pads for cost reasons or looking to make your period more eco-friendly, it's really worth considering a menstrual cup.
The disposal of single-use menstrual products – pads, tampons and applicators – generates more than 200,000 tonnes of waste in the UK each year.
Not to mention that spending on single-use products really adds up – a calculation by the charity Bloody Good Period, put that cost at a considerable £4,800 over a person's lifetime.
"Menstrual cups not only save money in the long-term but are an eco-friendly, zero waste way to collect your menstrual blood," says Helen Lynn, environmenstrual campaign manager at the Women's Environmental Network (WEN).  "Not only that but menstrual cups can last up to 10 years, and are very easy to care for."
"They are also convenient, as they only need changing every eight-12 hours," she adds, advising spending a bit of time researching brands and checking the sizing guidelines of each product to find the best fit.
Read more:
Indeed, there are a wealth of options on the market, from those that are suited to a lower cervix to ones designed to be worn during sex. Simply put, a menstrual cup is a small funnel shaped cup. Made from either silicone, rubber, latex or plastic, it's designed to be inserted into the vagina to collect menstrual fluid and period blood. Once full, it can be tipped into a toilet, rinsed under water and popped back in to be used again and again.
Generally, menstrual cups come in two sizes: A and B, with the former for those who are aged 30 and over and anyone who has given birth vaginally, whilst size B is for those under 30 and who haven't given birth vaginally. Sizing can differ though so it's always worth checking and getting in touch with individual brands if you do have any questions. If you're unsure about whether you have a high or low cervix and want to know more, then this helpful online guide by Rubycup is well worth a read.
It's also worth noting that it can take time to get used to a menstrual cup – anything new will take a few tries and don't beat yourself up if you have to switch between a cup and other period wear before making a full transition. In the long run it'll be worth it: "It really is a good investment for your period and for the environment," says Helen.
Whether you're a complete beginner when it comes to menstrual cups, or looking for something specific, our round-up of the best menstrual cups will have you covered.
The best menstrual cups for 2022 are:
The verdict: Menstrual cups
We're so pleased to see that there's such a variety of menstrual cups on the market, which hopefully will cater to people's different needs and make the eco-friendly option more accessible. For us, OrganiCup stood out for having its environmental and charitable credentials running throughout the product and brand. Lunette was also highly rated for comfort and ease of use and we love that it offers such a range of colours, while Saalt was another great choice with a teen-friendly option to boot.
Voucher codes
For the latest offers on health and beauty products, try the links below:
Make a sustainable switch to plastic-free beauty products that aren't adding to landfill
Register for free to continue reading
Registration is a free and easy way to support our truly independent journalism
By registering, you will also enjoy limited access to Premium articles, exclusive newsletters, commenting, and virtual events with our leading journalists
Already have an account? sign in