The Independent's journalism is supported by our readers. When you purchase through links on our site, we may earn commission.
20 best perfumes for women: From sandalwood to delicate florals
From cult classics to new contenders, find your new signature spritz here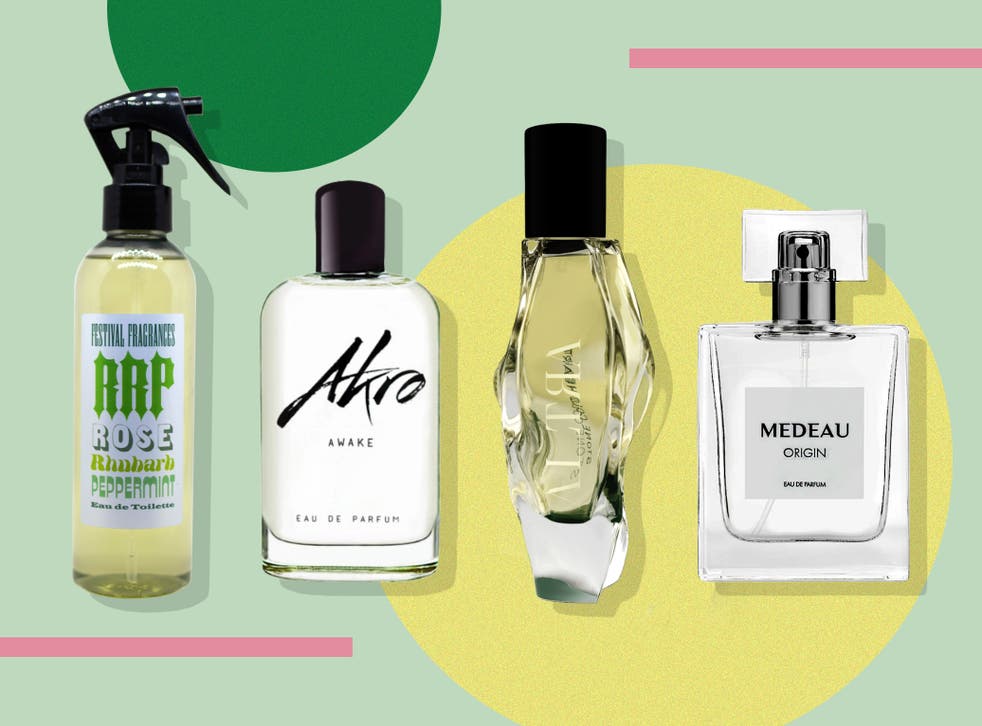 Buying perfume can be a gamble, but it doesn't have to be. Rather than making a purchase on the spot, spray a sample of the scent on your wrist and see how it develops on your skin throughout the day – you may find it's too light or too strong for your taste, before you make the leap.
If you can't get to a bricks-and-mortar store, many online shops offer trial sizes as well as miniature "discovery sets" – which you can spritz and sniff at leisure before investing in a full-size bottle.
There's no right or wrong way to wear perfume, but as a rough guide: citrus and light floral scents are good for the warmer months when you don't want anything too heavy or cloying (sweat and heat will amplify your perfume).
But, if it's chilly, then your scent needs to work a little harder to cut through the cold – so rich, smoky numbers are a better bet for this time of year.
There are plenty of decent mass market and designer perfumes around, but it's a mixed bag, and lots of them tend to smell very similar. But a good perfume costing upwards of £100 should have a distinct character and something to say (even if it's in hushed tones).
Read more:
One of the best perfumes should be smooth and mellow without any notes overpowering or jarring with the rest of the bouquet. It should also evaporate delicately on the skin, revealing different layers, rather than coming to an abrupt halt. But of course the nose wants what it wants – and at the end of the day, it all boils down to personal preference.
Here are some scents that work hard for their money. And although some of these are an investment, you will smell every penny of it on your skin.
We applied each perfume twice a day for a week, applying it to our wrists, collarbone and through our hair. We focused on how the scent opened up on the skin after the top notes had evaporated, how well it lasted and whether the "dry down" (the base notes that appear after a few hours) were pleasant or simply OTT. These are our thoughts…
The most recognisable, fresh and feminine fragrance family there is – floral scents usually comprise of a heart of jasmine and rose, and are enhanced by sweet, creamy or powdery notes such as gardenia, tuberose and lily of the valley.
Best: Overall
For those of us who love lounging in an English country garden on a summer's day, this is the fragrance to wear while doing so. Origin boasts a fresh-floral bouquet, with notes inspired by the English countryside – crisp elderflower,  combined with the gentle warmth of cyclamen and cedarwood. Unobtrusive enough to spritz on liberally throughout the day, we imagine this would make a stunning bridal scent too.
Medeau is a relatively new British brand on the indie perfume scene, and all of its ingredients are EWG-approved and are mainly natural or "bioidentical" – the bottles are 95 per cent recyclable too. If you're not a fan of more "girlie" florals, this is just the right side of grown-up.
Best: For perfume newbies
For young teenagers and perfume newbies, this classic cult scent is the perfect starter – while those who came of age in the seventies might get a whiff of nostalgia every time they spritz it on. Created in 1978, it echoes the powdery floral scents of that decade, blending orange blossom with rich notes of hyacinth, before warming up to a buttery-sweet heart of rose, white lily and jasmine. Sandalwood and a dash of incense also give it an enveloping and slightly addictive "dry down" (where a perfume evaporates so only the base notes are left on the skin).
Best: For capturing the whole flower
Similar in the way that some cuisines like using the whole animal, from snout to trotters, this scent captures the whole rose – leaves, stems, thorns and all. It's what's known as a soliflore, and rather than a "pretty and delicate" rose, it has lush green accords to make you feel like you're walking through rose gardens in Regent's Park. The thorns are depicted with spiky notes of pink pepper, while sparkling Italian bergamot and tangerine depict the morning dew on rose petals. As rose scents go, this one is a work of art.
Best: For timelessness
Classic fragrances needn't cost the earth. This gem was created in 1927, and although its formula has probably changed a lot, its heart of rose, jasmine and ylang-ylang, combined with a good glug of sparkly aldehydes (these give perfume the "twinkle" factor) will have you swanning around like a glamorous damsel in no time. It's "old-school" timeless perfume at its best, and many still swear that they can't tell the difference between this and the considerably costlier Chanel No 5.
Best: For blackcurrant allure
If the last time you smelled like blackcurrant was when you spilled Ribena down your white school shirt, don't let that deter you. This beloved perfume takes that humble berry to dizzy (and highly sexy) new heights, blended with enveloping rose and luminous herbaceous accords, resulting in a multi-faceted and intoxicating concoction that lives up to its name – which translates to "the shadow in the water". Fans of this timeless and alluring scent will instantly recognise anyone else wearing it – and from the first spritz, it stays faithfully on the skin around the clock.
Sweet perfumes can be characterised as citrus-based colognes, which are light, refreshing and perfect for summer – or "gourmandes" that are far richer, with confectionary/vanilla-based accords, making them best for the winter.
Best: Refreshing citrus that doesn't break the bank
Eau de parfum concentrations tend to be costly, so Scentology is a new brand flipping the script on how traditional fragrances are marketed. No frills, no fancy packaging, no outlandish marketing stories – the company puts its scents centre stage and each one is under a tenner.
Pomelo citrus and neroli is a cheery "cologne" (as in character, not concentration) with added clout. Just because it's a citrus scent doesn't mean it's not complex – the zingy tart notes of pomelo are like a grapefruit crossed with a rhubarb, combined with the sharp zest of bergamot. While the white floral heart of jasmine and neroli, together with a musky base adds richness, anchoring and amplifying the more buoyant citrus notes. A stunning scent to spritz on throughout the summer, costing not much more than a body spray.
Best: Cross between a body spray and an eau de parfum
What Impulse 02 body spray was to kids of the Nineties, Festival Fragrances should be to the current generation – and adults will love it too. With lightweight no-frills packaging (made from recycled plastic), this is perfect to throw into a rucksack to mask three days of accumulated Glasto sweat – but equally good to spritz on after netball as you're about to head into double maths.
Its punchy sweet notes of rhubarb, blended with the sharpness of peppermint make for a refreshing combination, amplified by a rich rose heart. In lesser hands this would smell chaotic, but with 4106Tuesdays founder Sarah McCartney at the helm, this quirky bouquet is sublime or "hippie chic" if you will. From Gen Z to geriatrics, this will see you through the hottest day of the year and beyond.
Best: Tropical scent
This is an exquisite olfactory escape for anyone who's been craving a tropical getaway for the last 12 months (haven't we all). Tropica captures the soft scent of coconuts, combined with succulent sweetness of pineapple and figs on a balmy summer evening, blended with warm woods and musks. Think of the most expensive piña colada you ever sipped – minus the hangover.
All of Maya Njie's fragrances are inspired by her Scandinavian and West African upbringing, and are blended and bottled by hand in her studio on the Isle of Dogs. Formulas feature fermentation-grade alcohol and 30 per cent essential oils – so they stick around for a good few hours, as opposed to just floating off on the breeze.
Best: For LA charm
Creator Nick Steward created the Gallivant range to pay olfactory homage to his favourite cities. With Los Angeles he wanted to capture the city's "bubblegum breezy optimism", and it certainly leaves that impression, with jazzy, sweet notes of mandarin, pineapple and tuberose.
Wearing its heart on its sleeve, it captures everything people love about LA's steely determination and candyfloss charm. It's the clubbing scenes in Terminator. It's Emma Stone and Ryan Gosling tap-dancing in La La Land. It's Meghan, The Duchess of Sussex, comparing her life to the plot of The Little Mermaid.
Amber perfumes can be characterised as warm, powdery and sweet – "nuzzle-worthy" you might say – making them great for the colder months. There's actually no "amber" ingredient – instead it's a combination of things such as vanilla, earthy patchouli and resins.
Best: For something a little different
Not strictly an "amber" in terms of notes, but despite its name, stone cold heart has all those warm, enveloping qualities we associate with amber scents. Since lockdown, we've been craving warm comfort-blanket scents that enhance your skin's natural smell in a subtle, slightly addictive way. And this is a rather seductive number, with smoky, earthy notes of maté tea and Haitian vetiver used sparingly, giving it a mineral almost metallic quality, amplified by soft musks and incense. It doesn't smell like a "perfume" per se, it's more like a piece of material, some freshly cut leather, the smell of freshly painted walls when you walk into an art exhibition.
The name Altra means "other", meaning that which exists between nature and the man-made. The artistic bottles fit neatly into the palm of a hand or a handbag, and are refillable (in fact these actually arrive in the box empty – you fill them from an accompanying aluminium refill tin which contains two bottles' worth of perfume, via a special spout). Such a strange and otherworldly scent, made without a single synthetic ingredient is something pretty special.
Best: For espresso addicts / lovers of rich, smoky scents
The Akro range is the brainchild of West Londoners Jack Miskelly and Anaïs Cresp whose love story reads like a Richard Curtis film. They apparently met while working in a pub in Notting Hill and spent the summer exploring the city together, as well as visiting Anais's native Paris. This led to the creation of a perfume line (Anaïs's dad is world-renowned perfumer Olivier Cresp and the "nose" behind this range).
Each scent is inspired by the city's excesses: weed, tobacco, chocolate, sex, whiskey and coffee – and most Londoners are bound to be familiar with at least a few of them. Awake is like a double shot of espresso, embodying that comforting smell of your first cup of the morning on your way to work. The coffee is blended with spicy cardamom and earthy notes of vetiver, one of those scents that cling to a coat and evoke the gritty glamour of West London.
If you love rich, smoky perfumes like Santal 33 (from £60, Cultbeauty.co.uk) but don't want to smell like every other hipster in East London, this is an equally brooding and mysterious alternative.
Best: For vintage charm
Probably one of the best names for a perfume ever cooked up, this scent waltzes in flashing its wares like a can-can dancer, with a riotous blend of florals, enveloping musk and powdery notes which give it the cheeky charm of a vintage pin up girl. The scent is named in honour of perfumer Sarah McCartney's Northern Methodist grandmother, who according to the perfumer: "would declare that anyone whose perfume you could smell on the bus was 'up to no good' and probably out to steal someone else's husband."
Best: For eccentricity
For people who typically loathe "fashion house fragrances" – usually consisting of some generic sugary blandness – this is the ultimate antidote. Named in honour of the designer's prolific great-grandfather Sigmund (i.e. the founding father of psychoanalysis), this eccentric bouquet conjures up an analyst's leather couch, pipe smoke and wooden furniture.
It begins batting its eyelashes with pretty neroli notes, before revealing a strong heart of tobacco flower, powdery dry amber and cedarwood. As a character, it's a far cry from the archetypal "hysterical woman" – more like one who's suffered a few knocks in life, analysed herself and managed to emerge stronger for it, without the need for some Freudian father figure.
Probably one of the most seductive notes in perfumery, this floral ingredient is more animalic than "pretty-pretty", because of its dirty, slightly faecal undertones – due to a chemical called "indoles" – but rather than being unpleasant, it's incredibly heady and intoxicating.
Best: For evening wear
Starring jasmine at its most raw and primal, if you're looking for a dazzling evening scent (of course you can wear it whenever you want) this is the one. Blended with mysterious musk and tobacco (think Bette Davis on the poster for All About Eve, wry side-glance, cigarette holder in hand) it's designed to capture the moment when jasmine petals first bloom to release their intoxicating aroma into the balmy night air.
A sweet, girly scent this is not – and is all the better for it. The brand is also conscious of people and planet, working with female harvesters in Morocco who upcycle and sell on the floral waste products after the essential oils have been extracted for the perfumes.
Best: For subtle sex appeal
If you want a scent with spades of sex appeal, but would rather side-step the more smoky, leathery "bar room broad" numbers, Gucci Bloom is a fresh take on jasmine, that's wearable enough for the daytime without your colleagues, housemates or passers-by complaining that your perfume is giving them a headache. While it stars a good glug of jasmine, it blends this rather foxy ingredient with powdery white floral notes, resulting in a softer, understated take on sex appeal that's more Sade Adu than Gloria Swanson.
Best: For jasmine
The perfume world is full of weird and wonderful stories. How many of these are actually true is another matter, but one that sticks out is that Queen Cleopatra apparently used to scent the sails of her ships with Egyptian jasmine to entice Mark Antony (who apparently fell in love with her on the breeze as her ship docked before he even clapped eyes on her).
Whether this actually happened doesn't take away from the fact that Egyptian jasmine is a dazzling ingredient, and this new kid on the fragrant block uses it to its full advantage, blending it with rich oud and cedarwood, with bright notes of lime and bergamot. It's a cosy concoction that you'll no doubt want to douse your favourite scarf in.
This is a woody note – as the name suggests – that gets used in about 50 per cent of women's fragrances. Famous for its creamy, sweet and allegedly aphrodisiac character, it anchors the other ingredients and provides sensual undertones to floral and spice notes.
Best: For smokiness
This modern classic is a good choice if you tend to steer clear of sugary sweet scents, and want something with more soul and guts behind it. With enveloping accords of woods and smoke, it conjures images of the Marlboro Man – with just as much enigmatic charisma.
Warming up on the skin to a rich heart of iris, leather and papyrus, its tomboyish charm sticks around from dawn to dusk, before riding off into the sunset, in a soft haze of cedar and sandalwood. If you're after perfume that packs a punch, this will come out swinging (so go easy when you first apply it!) and it is also wonderful for adding a little smoky allure as and when needed.
Best: Unisex scent
For those who like their sandalwood with a little bit of spice, this beguiling blend is designed to capture "the scent of scorched sandalwood on the slopes of an erupting volcano". Ginger, cardamom and coffee notes dial up the heat, while the sandalwood heart provides a mellow backdrop. All Maison Crivelli fragrances are unisex, and while this leans on the more masculine side, it won't make you smell "blokey" like you've spent the evening snogging a hedge fund manager in The Ned.
Best: For refreshing mint
This is one of those men's scents that women like to borrow, so why not beat him to it and buy one of your very own? Its aftershave-y top notes might not be to everyone's taste, but – wait for it to warm up and let the spiky mint notes evaporate – what's left behind is sublime and seriously addictive. Aromatic tarragon blends beautifully with the warm sandalwood base – together with a faint trace of spearmint, which is less "toothpaste" and more like the bruised mint leaves you get in a mojito. This is great to spritz on after a shower to wake you out of your morning grump.
Best: For wearing with little else
While some perfumes tend to dial up the rich, creamy aspect of sandalwood, leaning heavy on its sensual side, Tom Ford decided that actually less is more when it comes to this highly aphrodisiac note. Hence santal blush starts out with a soft whisper of sandalwood, shy and unassuming – and barely traceable, mellowed by spices and the tiniest hint of white flower. But it soon makes its presence known – becoming a hell of a lot naughtier as the day wears on, exuding a subtly sweet, honeyed warmth that will slightly frazzle your brain – and anyone else's lucky to get close enough. (It's always the quiet ones you need to watch out for.)
We loved how Altra Stone cold heart managed to achieve such an other-worldly yet wearable scent using natural ingredients alone. Like sipping a cup of smoky tea, the bouquet is unobtrusive enough to apply throughout the day.
While for people who like their perfumes straight-up and no nonsense Medeau origin is a classic floral, but the purest most exquisite kind – no sweet or sickly notes to be found, just a medley of beguiling blooms that last all day. While Scentology's pomelo and neroli is a refreshing summer scent that holds its own among the more sophisticated citrus fragrances on the market, for a fraction of the price.
For the latest discounts on make-up and other beauty buys, try the links below:
Love Jo Malone's scents? We've sniffed out her best fragrances that are worth a spritz
Register for free to continue reading
Registration is a free and easy way to support our truly independent journalism
By registering, you will also enjoy limited access to Premium articles, exclusive newsletters, commenting, and virtual events with our leading journalists
Already have an account? sign in
Register for free to continue reading
Registration is a free and easy way to support our truly independent journalism
By registering, you will also enjoy limited access to Premium articles, exclusive newsletters, commenting, and virtual events with our leading journalists
Already have an account? sign in