The Independent's journalism is supported by our readers. When you purchase through links on our site, we may earn commission. Why trust us?
How to celebrate milestones virtually during lockdown
The new restrictions make celebrating more difficult, but that doesn't mean special occasions should go unmarked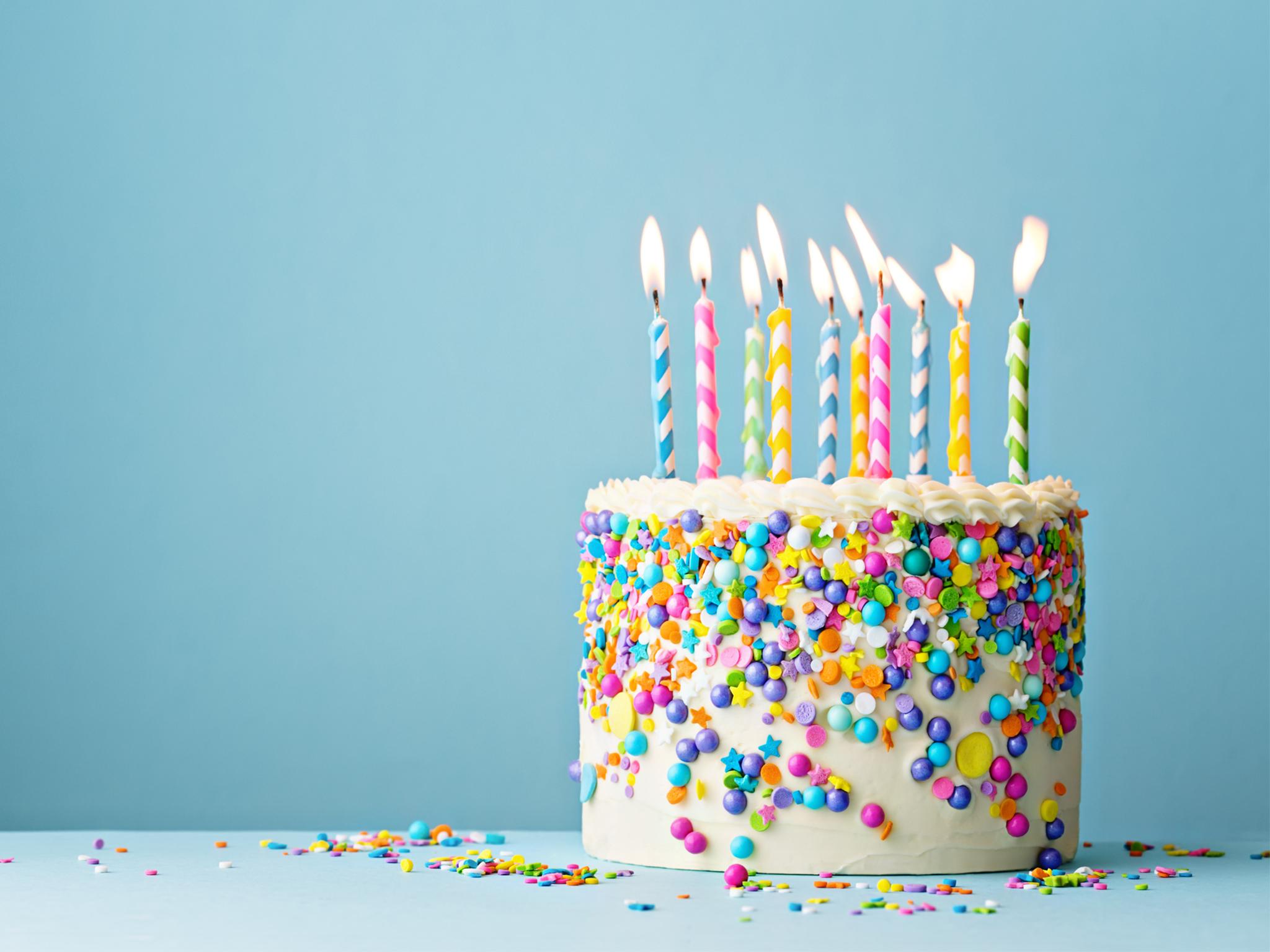 As the strict lockdown restrictions have eased in recent months, many of us have enjoyed our new found freedoms with picnics in the park, visiting our favourite restaurants and getting a drink in our local pubs. 
However, a recent spike in coronavirus cases across the UK has forced the government to tighten social gathering rules once again, meaning the way we socialise is set to change. As of Monday 14 September, it will be illegal in England for people of all ages to meet socially in groups of more than six people in indoor and outdoor setting, with a few exemptions as the new law will not apply to schools and workplaces.
In Wales, you will still be able to meet in a group of up to 30 people outdoors with no limit to the number of households, while in Scotland, you can meet up to eight people from three other households indoors, so long as you maintain social distancing.
The pandemic has put a stop to practically all of our plans, from holidays to family celebrations and everything in-between, but most big milestones can't be put on hold. It's just how we celebrate them that has changed.
Instead of big get-togethers, parties and real life contact, virtual video chats are the new norm.
How we stay in touch online has come into a world of its own, and instead of just FaceTime or Skype, there's so many more ways to include everyone on a call.
And there's so many apps that have almost become as well-used as Instagram and WhatsApp, which can make socialising more fun than just a Facetime call with a bad connection.
But it's not the only way to feel connected.  This is where delivered gifts that are sent right to your friends' or loved one's doors come into their own.
Not only do they look nicer than just ordering something from Amazon, but there won't be an invoice in there, and most are nicely wrapped. Letterbox flowers are one of the easiest ways to brighten someone's birthday or make them smile if they've had to cancel an event like a wedding. 
Our best buy in our round-up of the best letterbox flowers is Vela Flowers, which you can buy as a one-offone off or a subscription. Our reviewer said it's now their go-to florist because it "experiments with unusual combinations of blooms that aren't often found on the high street".
But for when you really just need to see and talk to the people you love most, these apps and websites mean you can still have a family gathering for a birthday or something like a hen do and not miss out on a good time.
You can trust our independent round-ups. We may earn commission from some of the retailers, but we never allow this to influence selections. This revenue helps us to fund journalism across The Independent.
If one of your friends is obsessed with a certain celebrity, and is dreading a birthday in lockdown, this is the app that will brighten their week.
Through its website and app, Cameo allows you to enlist celebrities, athletes, comedians, musicians and reality TV stars to deliver personalised messages for congratulatory shout outs.
Its roster includes cast members from the Real Housewives, RuPaul's Drag Race, NBA and NFL players.
Requests take seven days to complete, so make sure you book one with enough time and the cost per Cameo varies depending on who you have chosen to deliver your message, and range from as a little as £8 to more than £200.
Download Cameo for iOS​
Download Cameo for Android
The concept is simple. You invite a group of people to upload their videos directly to Tribute, which then compiles them into one montage of clips for you. You decide on the order you want each person to appear, add effects if you like and then the app will send the video to the intended recipient.
It's perfect for birthdays, graduations and new parents, bringing all your goodwill into one video that – best of all – you won't need to spend your time editing.
It's also a great option to send a cheerful message to somebody who is self isolating and may live on their own.
Prices start from $25 (£20) and you can choose to have your Tribute video delivered on a USB wrapped in a gift box or in a video card. Delivery charges start from £25.
Instead of buying a card and posting it to celebrate something like an anniversary or becoming new parents, you can send a virtual one – with a difference.
GiftCast lets you send a personalised video message, and you can also attached money as a gift too, which saves you wondering what to buy them, or worrying about posting cash, or cards not being recycled.
Once the recipient opens their card, they can then request to withdraw the funds to go directly into their bank account.
Download for iOS​
Download for Android
Words at the window: Social isolation and the Coronavirus
Show all 12
While you may previously have reserved Netflix for watching alone or with your flatmates on an uneventful Sunday afternoon, Netflix Party has come along just in time to get us through quarantine.
Available through Chrome browsers, it's an extension that allows you and your friends to simultaneously watch the same tv show or movie, by synchronising playback and adding a group chat for you to discuss it while you watch.
You can create your very own slumber party to catch up for virtual birthday celebrations. Just grab your popcorn and settle in.
As is office tradition, when a colleague leaves for a new job, retirement or maternity leave, a card surreptitiously makes it way around the desks. But given the circumstances, these friendly traditions are hard to uphold.
GroupGreeting allows a group of people to virtually sign a greeting card, perfect for sending off a departing employee, with the usual fond memories.
All you need to do is select a card design, ask people to sign by sending them a link and then finally send it onto the recipient via email. You can add photos and stickers to customise it too, with new card designs arriving every Friday, which ties in nicely with conventional last days.
One card will cost $4.99 (£4) and an unlimited number of people can sign.
If you're missing your favourite karaoke jaunt, belting out Celine Dion with a white-wine fuelled confidence, then download Smule now for your next meet up to celebrate making it through another celebration confined to virtual platforms.
There are 10 million (yes, that's right) songs to choose from, so even the most avid user won't get bored with the song choice.
You can sing socially with groups, or practice your favourite solo song on your own before you share it with others. It's a great activity to organise for anyone who has had to cancel their hen-do, or just when you've had enough of quizzes on zoom.
Joining costs nothing, grab a glass of wine and get started with no ads interrupting your singing time.
Download for iOS​
Download for Android
Host your own virtual birthday, movie party or attend a concert or sporting event with Cya Live. It's essentially like the outdoor movie events held throughout the summer across the UK, just at home.
There's with a calendar of events to choose from, and once you've made a decision, the video is hosted on what's called the main stage (the main part of your screen), and along the bottom is a panel of your favourite people to watch along with, like you're all together in the same room.
It's a perfect replacement if you had big plans like a special birthday party that has been cancelled. Instead, bring your laptop into the garden with a cocktail in hand and pick a show to stream together. Upcoming titles include Breakfast at Tiffany's and Star Trek II.
Read our guide on the best virtual games to play and the best alternative video apps to zoom