The Independent's journalism is supported by our readers. When you purchase through links on our site, we may earn commission. Why trust us?
The Meta Quest 3 launches next week, here's how to pre-order the new headset
The new model offers double the performance, sharper lenses and a full-colour mixed-reality mode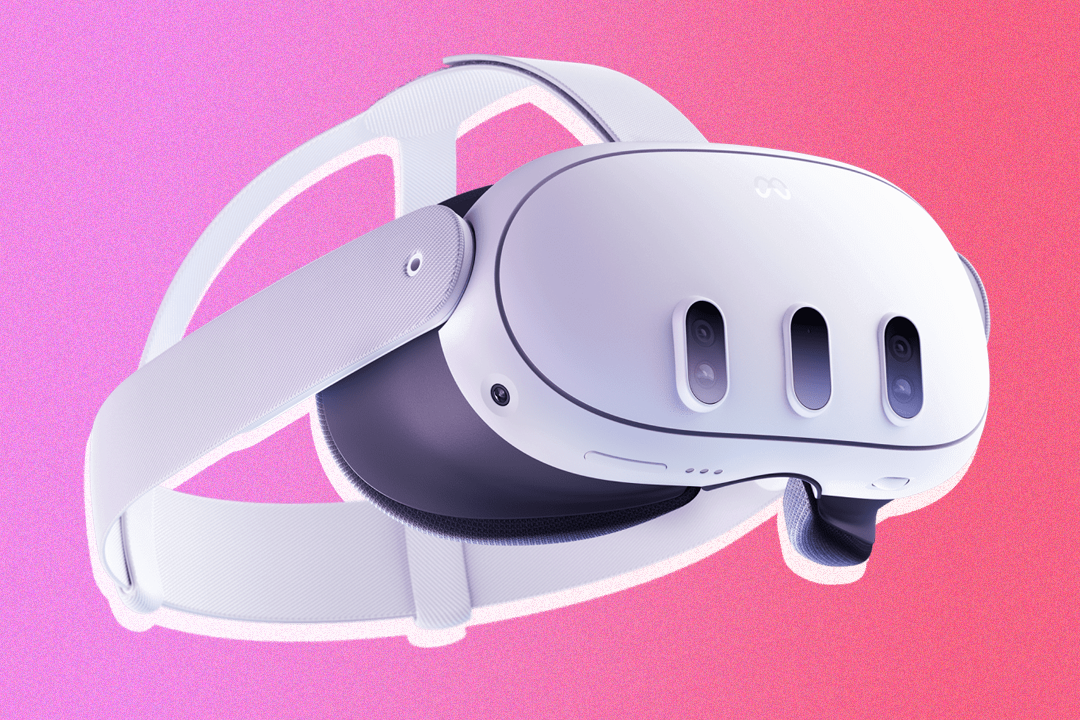 Launching next week, the Meta Quest 3, the company's latest virtual-reality headset, looks to be a huge step up from the much-loved Meta Quest 2 device.
First announced (literally) moments before Apple announced its first steps into mixed-reality with the Apple Vision Pro headset in June, Meta fully unveiled the Quest 3 at Meta Connect last month.
With upgraded higher-resolution pancake optics, full-colour video passthrough, better speakers, improved controllers (goodbye, tracking ring) and a faster, more powerful Qualcomm Snapdragon XR2 Gen 2 chipset, the Meta Quest 3 is promising a lot.
There are two storage models – a 128GB version of the new headset and a larger-capacity 512GB model. Both are available to pre-order now and come with a free copy of Asgard's Wrath 2, which is due to launch in December.
We've detailed everything you need to know about the Meta Quest 3 ahead of its launch, including the release date, price and where to pre-order the headset.
The Meta Quest 3 offers twice the processing power of the Meta Quest 2, better resolution, a 40 per cent thinner profile, improved controllers and full-colour mixed-reality passthrough.
The latter feature lets you view your playing area through the headset's cameras and depth sensors, so virtual objects and scenes can effectively be overlaid onto the real world around you. Apple's Vision Pro headset uses a similar technology.
Meta Quest 3 release date
The Meta Quest 3 was first announced in June, before being unveiled at the annual Meta Connect tech conference on 27 September. The new headset will launch on 10 October, and pre-orders are open now.
Meta Quest 3 price: How much does the headset cost?
The Meta Quest 3 comes in two storage capacities: the 128GB model costs £479.99, while the 512GB model costs £619.99. That's significantly more expensive than the Meta Quest 2 – though there are a number of improvements over the older model.
The larger storage headset comes with a six-month trial of Meta Quest+, a subscription service that gifts you two free games every month and offers discounts on the rest of the store. Meta Quest+ usually costs £7.99 per month or £59.99 for an annual subscription.
Meta Quest 3 specs and features
The full list of specs and capabilities of the Meta Quest 3 were revealed at Meta Connect on 27 September. Here are the key improvements over the older model:
Storage: 128GB and 512GB options available
Processor: Snapdragon XR2 gen 2 processor with double the graphics performance, supported by 8GB of RAM
Resolution and refresh rate: Two 120Hz LCD displays running at 2,064 x 2,208px
Lenses: The Meta Quest 3 uses the more expensive 'pancake' lenses found in the Meta Quest Pro. These offer improved optics and less distortion than the fresnel lenses found in the Meta Quest 2
Mixed reality: Full-colour passthrough with 10x more pixels, powered by dual 4MP RGB cameras
Controllers: Improved Touch Plus controllers with haptic feedback
Hand tracking: Like the Meta Quest 2, hand-tracking cameras embedded in the headset mean you'll be able to use your actual fingers to interact with virtual objects
Best alternative VR headsets to pick up now
If the price of the Meta Quest 3 is putting you off or you'd prefer a proper mixed-reality machine, here's a selection of the best virtual-reality and mixed-reality headsets you can jump into today.
The Meta Quest 2 currently has £100 off. It's an impressive piece of technology and the most user-friendly VR headset we've tested, immediately immersing you in a believable 3D space. Sensors and cameras embedded in the headset can track your physical location in the room and translate your movements at a 1:1 scale in the game world.
"When you take a step forward in real life, you take a step forward in the virtual world, cementing the illusion that you exist within the virtual space," our writer explained in their review. "If you want a VR experience without the fuss, there's no better entry point than the Meta Quest 2. The fact you still have the option to plug it into a gaming PC for high-end VR gaming is a real bonus."
This is Meta's most premium headset and its first mixed-reality device. It features 10 virtual-reality and mixed-reality sensors spread out throughout the headset, enabling you to see your surroundings and overlay content while your headset is on, with AR images superimposed onto your environment. It is expensive – the Meta Quest 3 is now a much better offer – but Meta reduced the price of the headset by £500 in March, due to dwindling sales.
HTC Vive is another manufacturer that has launched a new mixed-reality headset this year. The HTC Vive XR Elite is a VR and AR headset that is lighter than the Meta Quest Pro. It features 3,840 x 1,920px 2K resolution on each eye and has built-in hands-tracking, passthrough and a 90Hz refresh rate. You can still hook it up to a computer as well. The device was unveiled at CES 2023 and is available to pre-order now.
Voucher codes
For discounts on tech and video games, try one of our voucher codes:
Don't care for a mixed-reality device? We have a guide to the best VR headsets