The Independent's journalism is supported by our readers. When you purchase through links on our site, we may earn commission.
10 best winter candles you need in your home this season
As the colder nights set in, cosy up with these warming and festive fragrances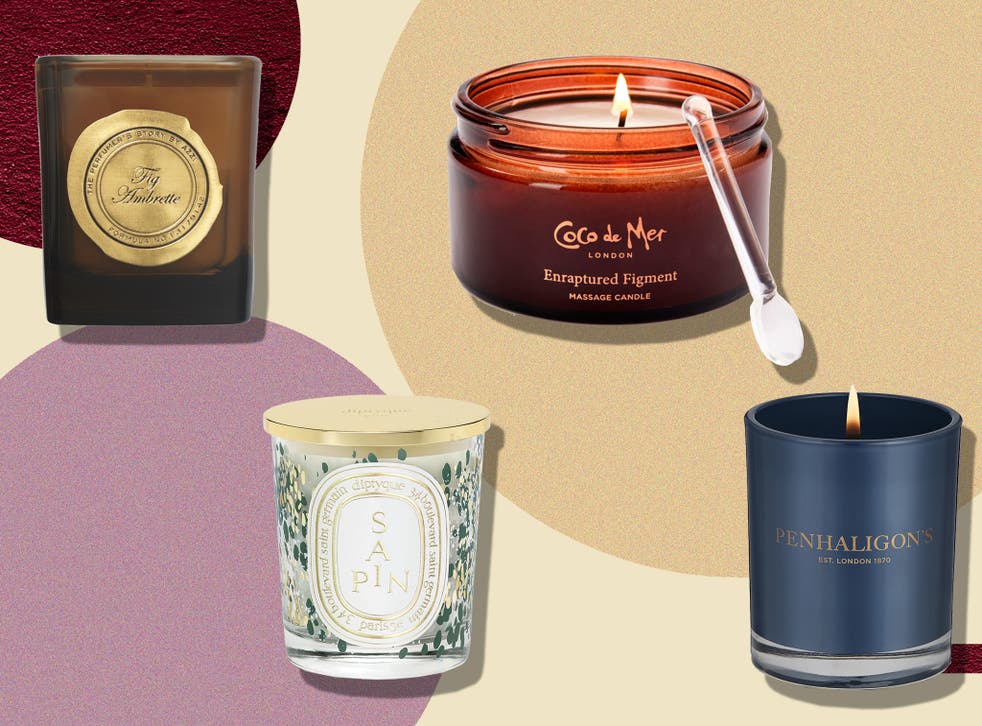 While we might mourn the end of the warmer weather, there's no better excuse to hunker down and shut out the rest of the world with a delectable winter candle – not least during the festive season.
The perfect antidote to dark mornings and the freezing cold, home scents have got a lot more sophisticated in recent years. Inspired by walks through the woods and crackling firesides – with notes of smoky tobacco, herbs and spices – winter candles are the perfect accompaniment to a festive dinner party, a quiet evening getting lost in a good book, or to just brighten up a cold day.
Two or three hours should be sufficient for a scented candle to fill a room with fragrance (after that you're just wasting it). Always trim the wick after each use and make sure it burns enough so that the top layer of wax has completely melted, otherwise you'll get an uneven burn or "tunnelling" where the wick makes a hole in the middle of the wax.
Some candles come with a handy lid to put on top of the candle once it's been extinguished it to avoid any smoke – you don't want the smell of smoke smothering the beautiful scent the candle has just created.
How we tested
We lit each candle for two hours and considered at how unusual and interesting the fragrance was and whether it had a unique twist on typical "wintery" notes like cinnamon, incense and woods. Once it was extinguished, we checked for any lingering scent or "cold throw" (when you can smell the wax even when it's unlit). We also looked at the jar it came in and whether it provided a cheery addition to a coffee table or desk.
Read more:
We placed the candles in different spots in our home and we did notice how some of the cheaper candles, while not having as much of a strong throw as their luxury counterparts, were perfectly pleasant if we placed them by our laptop or on a bedside table.
The best winter candles for 2021 are:
The verdict: Winter candles
For us, Penhaligon's roanoke ivy ticked all the boxes when it comes to a perfect winter candle – with a decent throw, a unique and charismatic, but still suitably wintery, scent and a stunning jar in the bargain. The fact we could still smell this after we'd extinguished it said a lot about how potent its fragrance was, yet even lit it never once felt overbearing. The perfect candle to add some festive cheer and also see you through the darkest depths of January.
Voucher codes
For the latest discounts on candles and other homeware offers, try the links below:
For more home fragrances check out our round-up of the best reed diffusers that fill your home with fragrance all day long
Register for free to continue reading
Registration is a free and easy way to support our truly independent journalism
By registering, you will also enjoy limited access to Premium articles, exclusive newsletters, commenting, and virtual events with our leading journalists
Already have an account? sign in