The Independent's journalism is supported by our readers. When you purchase through links on our site, we may earn commission.
8 best coffee grinders to help make brewing a breeze
Unlocking flavour and aroma, these machines are the key to a better cuppa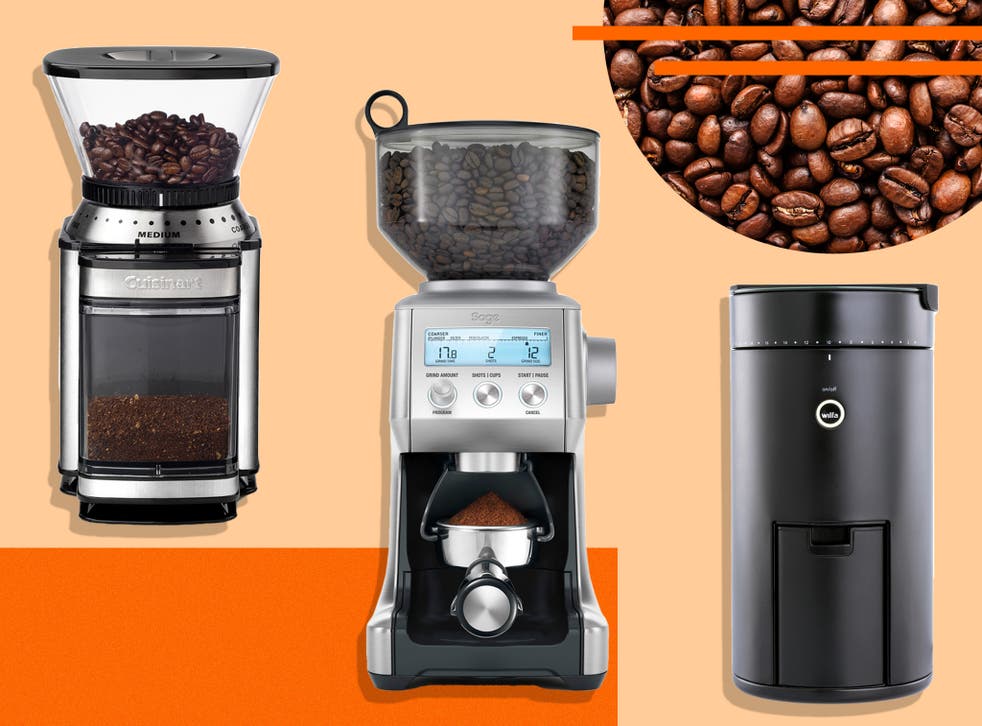 One of the simplest things you can do to up your coffee game at home is to grind the beans fresh, each time you brew. This is because the all-important aroma and flavour of your coffee comes courtesy of the compounds that are locked inside each bean. As soon as you grind them, that flavour starts to deteriorate.
"When you're choosing a grinder, start by thinking about the brewing method you most often use, and also how much coffee you tend to make." Says Dan Lacey from Extract Coffee Roasters.
"Different grinders will use different burrs (blades). Some that are suitable for filter won't work as well on espresso and vice versa – look for one specific to your brew.
"Also remember, electric grinders are going to be faster and easier for making multiple cups at one time. If you're grinding for espresso, which is a fine grind, manual grinders will be pretty labour intensive." He adds. "However, manual grinders definitely have the advantage of being more mobile, smaller and quieter."
To grind those beans, coffee mills use either burrs – abrasive surfaces that rotate and grind the beans between them – or regular blades, not unlike those that you'd find on a hand blender or food processor.
Read more:
The former is generally considered best as it gives you a more uniform and consistent grind. That's really important to the brew, Dan says: "An analogy would be trying to roast potatoes of different sizes – they wouldn't cook evenly and you'd end up with some undercooked and some burnt."
How we tested
We tested a range of grinders and put the results to work using a chemex, which needs a medium-course grind. For each mill, we took into account the range of grind sizes, ease of use, consistency of grind, price and practicality – think storage, cleaning, portability. We wanted to get a heady whiff of coffee from those freshly ground beans and see as much flavour in our resulting cup of Joe as possible. These are the ones that packed the best punch.
The best coffee grinders for 2022 are:
The verdict: Coffee grinders
There's no doubt that the premium grinders here promise a great user experience and a belting cup of coffee – but they do come at a price.
Although not usually ones to follow the crowd, we couldn't deny the virtues of the much-praised Wilfa svart grinder, which comes at a far more approachable cost. The sturdy, easy-to-use machine gives a great range of grind options and super-uniform results – not to mention comes with a five-year warranty. It's a pretty sleek-looking machine too, and not too bulky so won't take up an awful amount of room.
The Sage smart grinder pro was a close second, giving you great control over your grind and still sits under the £150 mark.
Voucher codes
For the latest discounts on coffee machines and other kitchen appliances, try the links below:
We've created the ultimate coffee machine buying guide for the perfect cup of joe
Register for free to continue reading
Registration is a free and easy way to support our truly independent journalism
By registering, you will also enjoy limited access to Premium articles, exclusive newsletters, commenting, and virtual events with our leading journalists
Already have an account? sign in