The Independent's journalism is supported by our readers. When you purchase through links on our site, we may earn commission.
16 best prams, buggies and pushchairs to get your tot from A to B
Keep both you and your mini passenger happy with a super practical set of wheels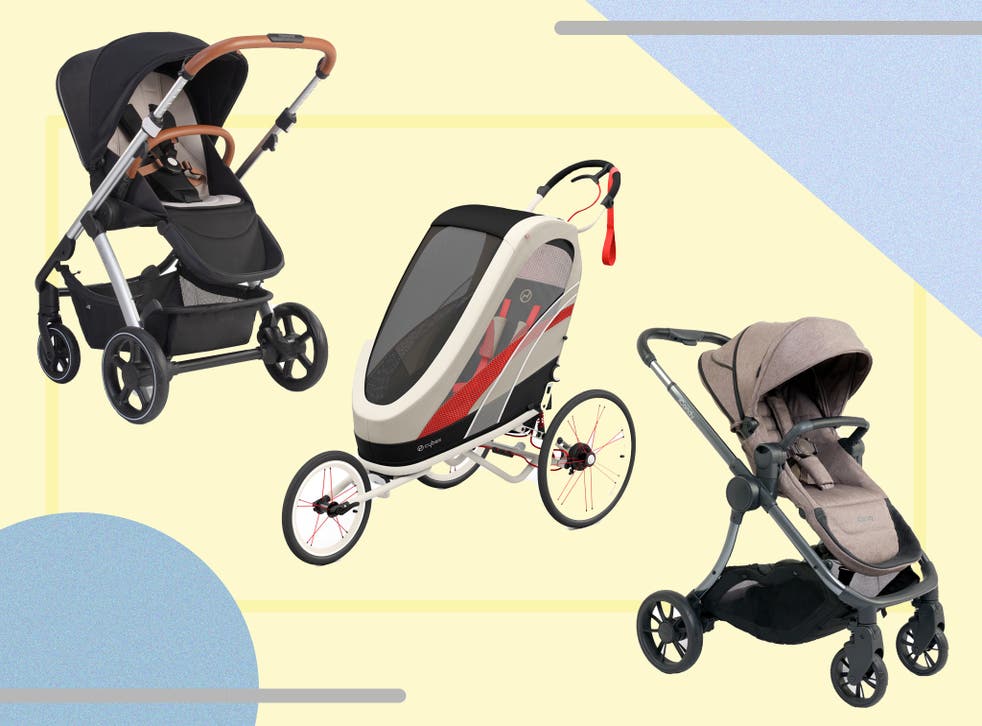 Are you looking for a pram, a stroller or a travel system? Or do you not have a clue what the difference is? Never fear, either way we've got the answers you're looking for.
The initial outlay for a pram can sting a bit – they're a fairly essential bit of baby kit, but the price tags can be a bit winding. So it makes sense to really think about various factors when selecting a pram.
If you're planning to have more than one child, future proofing your pram just makes good financial sense. If you have two children close together, or are having twins, you can find prams that convert from one seat to two. Or if you have a child who will walk sometimes, look for a pram with an on-board buggy board that they can ride on when their little legs get tired.
Another factor is where you'll be using your pram. If you're in a rural area where you head off the beaten track, bigger tyres and decent suspension is what you're after. If you live in an urban area where you're on and off public transport and negotiating tight corners, smaller swivel wheels that are nippy at manoeuvring and a more compact pram will be a life saver.
You should also consider the fold – some prams need seat units removing before folding, others simply glide shut with a push of a button. If you're going to need to fold your pram often – to put in the boot of a car, say – then go for the latter.
Read more:
And as for the lingo, a travel system is normally a kit with a bassinet for newborns and a seat unit for when they get older, plus, they can take an infant car seat (normally with adaptors). A pushchair or stroller tends to be something more lightweight – but they don't always lie flat, so sometimes they're not suitable from birth.
We've tested more than 20 prams to whittle it down to the very best. We recruited babies and children of all different ages to ride in them. We've walked and ran for miles over all different terrains, from country paths to city streets in the rain, wind and sunshine, to find the standout prams. We looked at how easy they are to use – both pushing and folding – how comfortable they seem, and any nice little extras that made us think, "Oooh, clever".
The best prams for 2021 are:
The verdict: Prams
The iCandy lime was a standout playing on testing. We loved how robust yet manoeuvrable it is, and it's packed with design features that really make a difference to parents' lives. If you're after something smaller in size and budget, we really loved the Silver Cross clic.
Voucher codes
For the latest discounts on baby tech and other kids' essentials, try the links below:
Keep your little one wrapped up warm on your next stroll with our best pram suits
Register for free to continue reading
Registration is a free and easy way to support our truly independent journalism
By registering, you will also enjoy limited access to Premium articles, exclusive newsletters, commenting, and virtual events with our leading journalists
Already have an account? sign in
Register for free to continue reading
Registration is a free and easy way to support our truly independent journalism
By registering, you will also enjoy limited access to Premium articles, exclusive newsletters, commenting, and virtual events with our leading journalists
Already have an account? sign in